What a year, what a year ... if you told me four years ago that in 2019 U.S. President Donald Trump would be impeached and that our Buffalo Bills would be entering the playoffs for the second time in three years, I'd tell you to get back on your meds. But speaking of meds, other big stories this year such as the opioid epidemic, sadly, did not come as a surprise at all. Stories like that one were years in the making, along with the local catholic church scandal. Click here to check out my take on all the big stories from 2019 in this gallery of cartoons.
This past Sunday I had a full color page of 10 of those cartoons on the page of Viewpoints. In case you missed it, here is a digital copy below: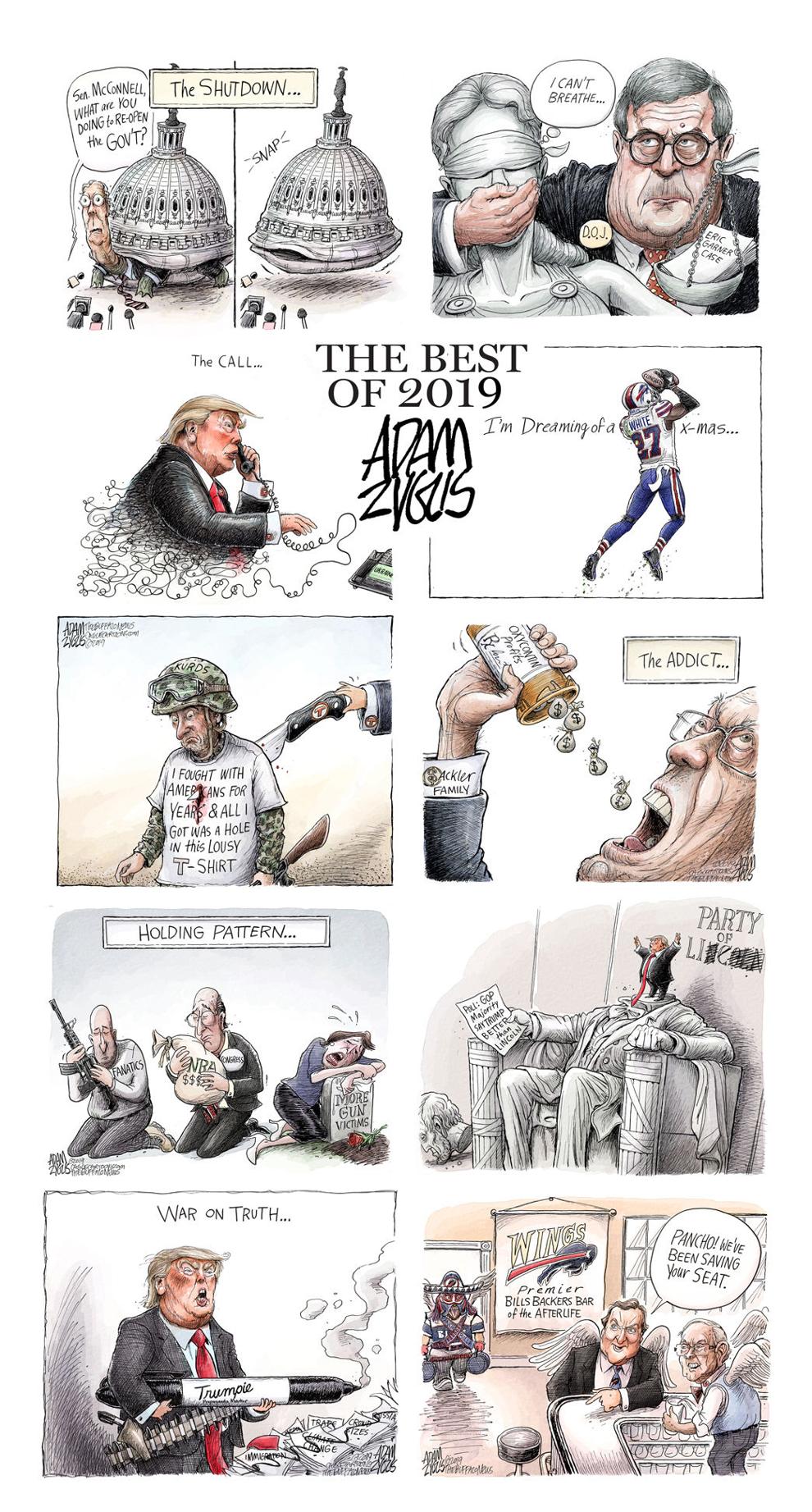 Suffice to say, this year will not be missed for several reasons. But it's important to acknowledge the sheer amount of history that was made in the past 12 months and what can be learned going forward. Let's all raise a glass in hopes that 2020 is more of a blessing than a curse. Cheers!