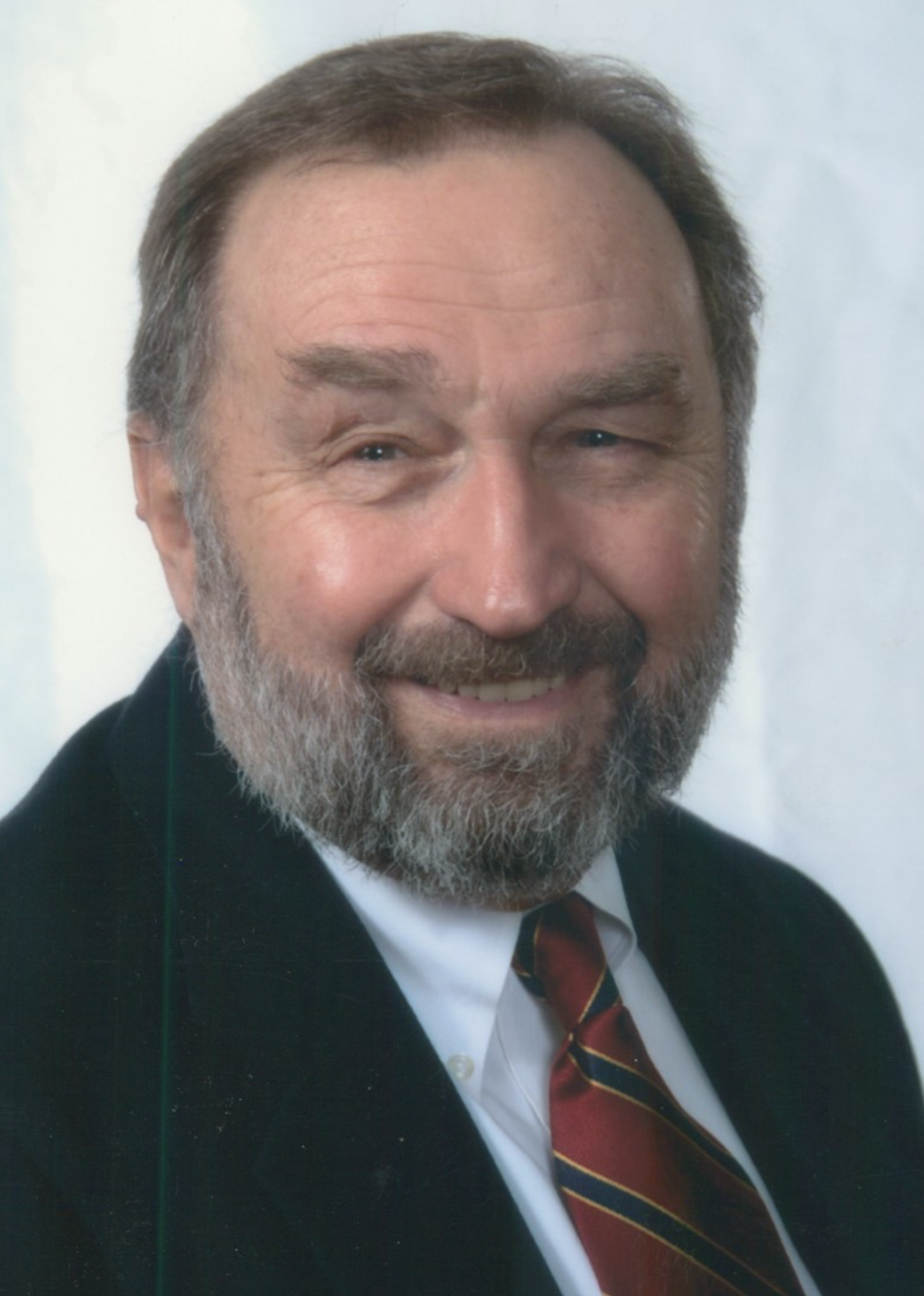 Jan. 1, 1932 – Nov. 1, 2021
Rollin Knox Godding led an extraordinary life as the owner of a prominent local advertising agency representing the Buffalo Bills and the Erie County Fair, a founding employee of WKBW-TV, a veteran of both the U.S. Army and Navy and a longtime artist and beloved teacher.
Mr. Godding, known as "Randy," died in his Buffalo home, under the care of Hospice Buffalo, after a six-month illness. He was 89.
Mr. Godding was also active in the alcohol recovery community in Western New York, welcoming and encouraging many people as they embraced sobriety.
The first baby born in Jamestown in 1932, he was also the first of two children of Carl Augustus Godding, a carpenter who also helped assemble the area's first automatic voting machines, and Erma Elizabeth Haines Godding, a homemaker who supervised a sewing project during the Works Progress Administration.
Mr. Godding was brought up in Celoron, the 1911 birthplace of actress and comedian Lucille Ball, and he remembered being in a group of children who followed her around town when she visited.
His art talent was evident early. Mr. Godding recalled that when he was a kindergartener, he drew a horse that was so good that "My teacher took my horse all around the school," he said in 2019. "There was no question about my future after that."
A 1950 graduate of Southwestern Central High School, Mr. Godding served in the U.S. Navy from 1950 to 1951. He then spent a year at Jamestown Community College before transferring to State Teachers College, now SUNY Buffalo State, where he belonged to the Delta Kappa fraternity.
At the same time, he enrolled in the Albright Art School, from which he received a diploma in 1954. He earned a bachelor's degree in art in 1955.
Mr. Godding never forgot that one of his art school teachers "painted over a part of my canvas in critiquing me. I vowed never to do that to a student. And I never did." Instead, Mr. Godding demonstrated his suggestions for students' paintings on canvas-textured paper he always carried, or laid tracing paper over their drawings.
Drafted into the U.S. Army in 1955, Mr. Godding served in Fort Dix, N.J., and Fort Sheridan, Ill. His work as an artist included preparing illustrations for a colonel's slide presentation on Nike missile bases. He was honorably discharged in 1957.
Mr. Godding joined the founding staff of WKBW-TV, Channel 7, as advertising and public relations director. The ABC affiliate went on the air on Nov. 30, 1958.
In 1965, Mr. Godding opened his own ad agency – initially Godding Advertising Co., and later Knox Marketing – in the attic of his Kenmore home. As his business grew, he moved to an office in the village, then to a suite in the downtown Statler. His first account was with Sweet Kleen Laundry. His clients eventually included the Buffalo Bills, the Erie County Fair, Premier Wine & Spirits, Hillshire Farms and Campbell Chevrolet. He focused on newspaper advertising and specialized in generating buzz through contests and promotions.
In 1983, Mr. Godding went to work at Partners Press, then for Gamble Letter Service. He spent six years as advertising director for Fantasy Pools.
Mr. Godding also worked on commission, painting portraits of individuals and murals for rooms, and doing colored pencil and ink sketches of homes. 
Mr. Godding was a founder and past director of the Kenmore-Town of Tonawanda Chamber of Commerce, and a past president of both the Kenmore Merchants (now Business) Association and the Exchange Club of Buffalo. He served on the boards of Kenmore Mercy Hospital and the Schofield Residence and was a member of the Rotary Club of Kenmore.
For nearly two decades, Mr. Godding was a beloved painting and drawing instructor at the Amherst Senior Center. When he retired from teaching in 2019, his students threw a party, complete with a cake decorated with an easel.
Mr. Godding often vacationed in Florida, golfed wherever a course was open and spent the last years of his life spending time with his grandchildren when he could and boasting about them when he couldn't be with them. He took great pride in the fact that his son Rollin K. "Randy" Godding III owns and operates an ad agency, Knox Marketing, in Akron, Ohio.
Mr. Godding's former wife, MaryAnn Brookler Stamp, died in 2018; his sister, Carol Ann Shephard, died in 1999.
Mr. Godding is survived by his wife of 21 years, Moira A. Mahoney; two sons, Rollin K. III and Gregory J.; a daughter, Jennifer A. Vande Velde, and six grandchildren.
A funeral Mass at will be celebrated at 11 a.m. Saturday in Christ the King Church, 30 Lamarck Drive, Snyder.