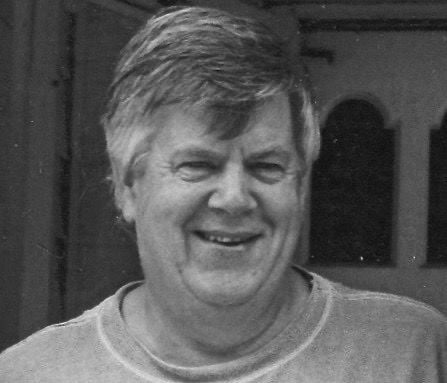 April 1, 1943 – Oct, 31, 2019
When a collector wanted to verify that the figure in an antique daguerreotype was young Abraham Lincoln, he called Bob Schmitt.
"I didn't think it looked anything like Lincoln," his wife, Penny, said. "He didn't either, but he said, 'I'm going to run this.' He compared two pictures to see if all the features lined up – eyes, ears, nose, mouth."
An expert in facial recognition technology, he concluded that the image from the 1830s probably was the future president, making it the oldest known picture of Lincoln.
Mr. Schmitt died Oct. 31 in Hospice Buffalo, Cheektowaga, after a struggle with cancer. He was 76.
Born in Sacramento, Calif., the son of a career Army officer, Robert J. Schmitt Jr. grew up in Glen Ridge, N.J., and attended Montclair Academy, where he made lifelong friends and was a catcher on the baseball team.
He served in the Army from 1962 to 1964 with the Army Security Agency at Fort Belvoir, Va., then earned a bachelor's degree in English from Hobart and William Smith Colleges in Geneva, where he pitched on the baseball team.
At college, he met Penny Larkin, the great-granddaughter of the founder of the Larkin Soap Co. They were married in 1968.
As he was finishing college, he worked as a night attendant at an IBM computer facility. His wife said that he was so helpful that a client wrote a letter of recommendation to IBM president Thomas B. Watson Jr. and he was hired full time in 1968.
He worked in marketing and sales for IBM in New York City, New Jersey and Philadelphia before coming to Buffalo as a sales manager in 1976.
A friend encouraged him in 1978 to go to Digital Equipment Corp., where he became sales manager for the telecommunications industry, which included the company's biggest customer, AT&T.
From 1986 to 1997, Mr. Schmitt served as Digital Equipment Corp.'s vice president of marketing for the Far East, based in Hong Kong; vice president of marketing for the U.S.; and as marketing vice president in Asia, based in Singapore.
He left the company in 1997 to join Visage Technology in Littleton, Mass., which provided facial recognition software for driver's licenses.
"They hired Bob from DEC to find other markets," his wife said. "He found the best use for it was casinos because they already had cameras set up so they could watch for cheaters."
That led him to establish his own company, Biometrica. With a computer engineer colleague, he developed software in the basement of his home in Mont Vernon, N.H., to compare photos of known cheaters with gamblers on live cameras in casinos.
"He told Visage and they didn't want anything to do with casinos," his wife said. "He asked Visage if he could use the software and Biometrica literally started in our basement."
At its peak, Biometrica had 175 casinos as clients. In 2002, Mr. Schmitt sold it to L-1 Identity Solutions in Littleton, Mass., which had acquired Visage, and served for two years as vice president of face recognition.
Mr. Schmitt left L-1 after two years when the company's focus shifted to government work and he joined Assuretec Systems in Manchester, N.H., a document authentication company. As vice president of marketing, he worked on introducing software to authenticate passports and driver's licenses.
After moving to Buffalo in 2006, he returned to L-1 in 2007 to revive flagging sales to the casino industry and had doubled the business when L-1 was sold in 2010. He left again, this time for Kynen, a startup company in Virginia developing products for iris recognition. He was Kynen's vice president for sales and marketing.
When Kynen was unable to produce a marketable product, Mr. Schmitt saw an opportunity in 2012 to buy back Biometrica, the company he founded in 1998. It was sold again when Kynen failed in 2013.
He and a Kynen engineer, anticipating that truckers would be required to keep electronic logbooks, founded Truckloggers in 2014, a company that developed software compatible with smartphones before it closed.
During his career, he applied facial recognition technology to photos of Billy the Kid and challenged the belief that the outlaw was killed by Pat Garrett in 1881. Recently he was attempting to use the technology to confirm the identity of a woman who claimed to be Anastasia, the daughter of Russian Tsar Nicholas II.
"Bob was always working on a project – whether it was fixing up an old home, tinkering with a new clock or building a new app. He was a fixer of things big and small," his daughters wrote.
He twice hiked the Appalachian Trail, in 1968 in New England and in 2005 in Virginia, and considered it one of his peak experiences.
In addition to his wife, survivors include three daughters, Joanne, Kate and Kris; a sister, Nancy Bishop; and a granddaughter.
A memorial service will be held at 2 p.m. Sunday, Nov. 24, in Calvary Episcopal Church, 20 Milton St. at South Cayuga Road, Williamsville.