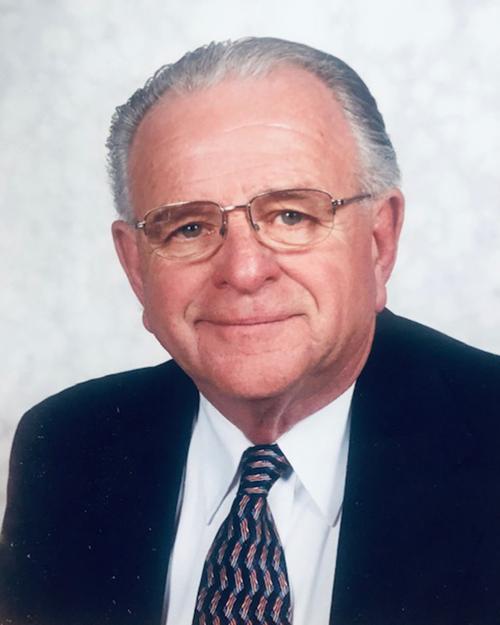 Jan. 18, 1928 – May 15, 2020
When Robert G. Bieler retired from a long career working at a chemical plant, he embarked on a new job at age 64: selling automobiles.
It would be an entirely different experience for Mr. Bieler, who had spent decades in a factory setting, working with the same circle of people. But over the next two decades, he would blossom into one of West Herr Automotive Group's highest-volume salespeople.
By the time he retired again, in 2013, he had built a stable of loyal customers wondering whom they would buy their next car from.
He died Friday at home after a short illness. The lifelong Orchard Park resident was 92.
Mr. Bieler at age 16 started working at General Chemical in Buffalo. In 1946, when he was 18, he joined the Navy and spent two years in Japan.
He enjoyed his time in the service and thought about making it a career, but he knew his parents would be crushed if he didn't come back home, said his son Scott.
So Mr. Bieler returned to General Chemical, working as a truck driver, then as a foreman of truck drivers, and eventually as foreman of the sulfuric acid department.
In 1950, he married Sally Warning, whom he had met while attending Orchard Park High School. They had two sons: Scott, now CEO of West Herr, and Dean, a process manager with Moog Inc.'s aircraft controls group.
In 1954, he started a part-time business called Bieler Janitorial Service. His brother, Larry, would eventually join him in the business. That business remains in the Bieler family, employing nearly 100 people.
In 1992, he retired from what had been renamed PVS Chemicals. He then went to work at Saturn of Orchard Park, a dealership owned by West Herr. By that time, his son, Scott, was a partner in West Herr.
Scott Bieler thought his father might do well as a salesperson, given his personable nature and his tireless work ethic. But even Scott Bieler didn't imagine what would follow.
"He just flourished at it," Scott Bieler said. "He just took to it like nobody I've ever seen."
Mr. Bieler turned into one of the top salespeople across West Herr's family of dealerships. He was always in the top five of the dealer group's sales force of roughly 350, selling 270 to 300 vehicles a year, Scott Bieler said.
"He impressed everybody, he inspired people, he was a great example for new people getting in the business for what you could do," Scott Bieler said.
Mr. Bieler brought personal touches to his job. For female customers, he liked having a bouquet of flowers on the passenger seat of their newly purchased vehicles. He had customers' initials painted on the door of cars they bought, at no extra cost.
Even when the dealership was closed on Sundays, Mr. Bieler would drop by and meet people browsing the lot, Scott Bieler said. "He would chat with them for a little bit and give people his card. He was all set for the week. He would have had a whole set of appointments for the week."
When General Motors eliminated the Saturn brand about a decade ago, Mr. Bieler shifted to West Herr's Orchard Park Chevrolet dealership. He brought the same gusto to that job, Scott Bieler said.
Scott Bieler cherished his weekly Thursday roast beef dinners with his father at Eckl's in Orchard Park. Sometimes those 8 p.m. dinners would start late, if Mr. Bieler was tending to a customer at the dealership.
Beyond his commitment to work, Mr. Bieler's sons recalled him as a caring family man with a firm handshake, who had a knack for reading people, and a generous spirit.
"Your project was his project, your problem was his problem, and your joy was his joy," Scott Bieler said.
Along with his wife and two sons, Mr. Bieler is survived by four grandchildren and seven great-grandchildren.