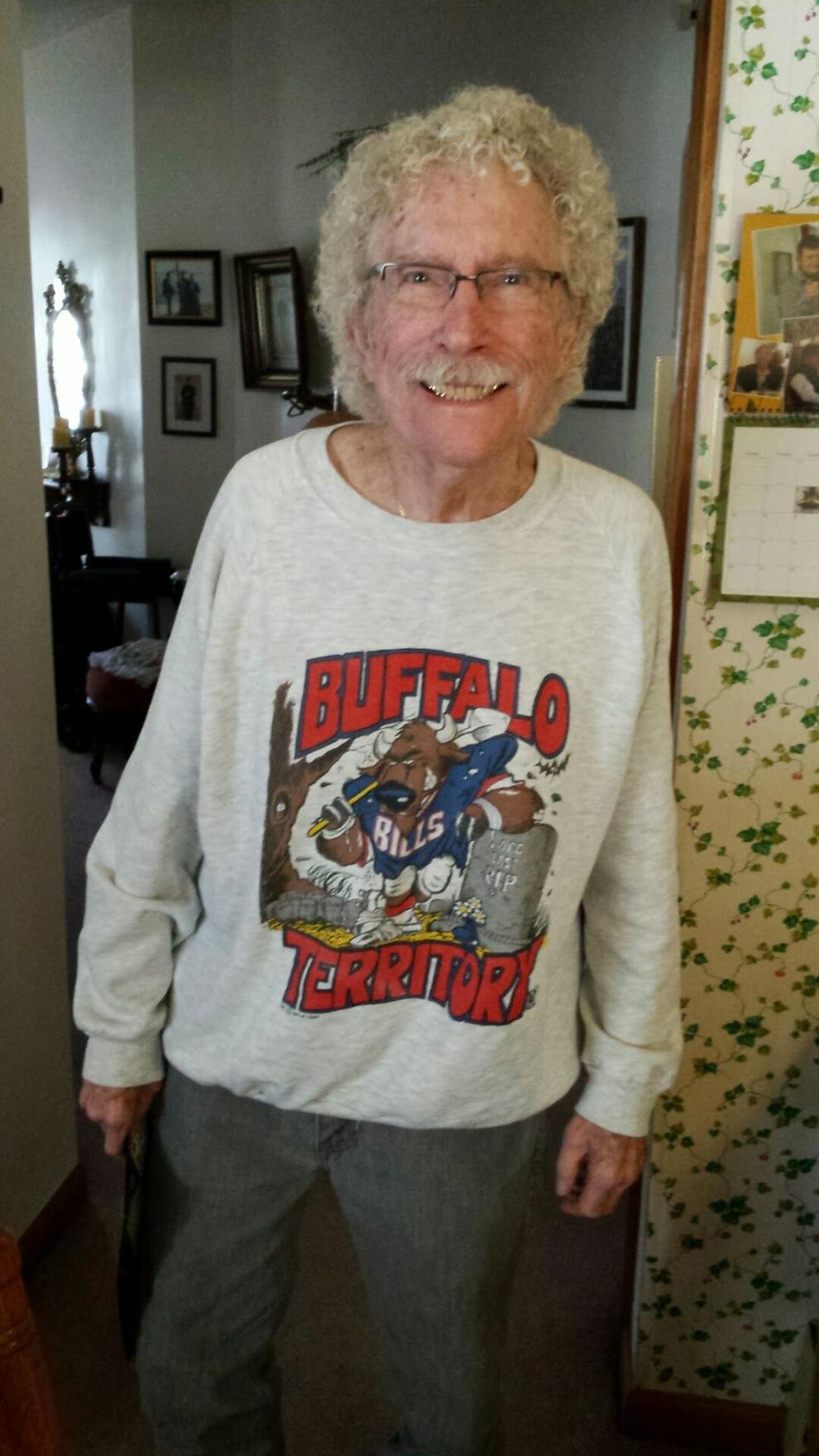 Feb. 12, 1927 – Jan. 3, 2022
At Good News Camp in Arcade, Rev. H. Edward Sanders Jr. had a natural setting in which to convey his religious faith.
Rev. Sanders had been director at the camp, which included more than 400 acres of land located on Genesee Road, said his son, Harry E. Sanders III. 
"Most of his time was spent with the campers of the group," Sanders said of his father. "There was a lot of religious instruction ... but it was more than that.
"He was into helping children."
At the camp, when it came to dividing the work with his wife, Ruth, his father took on the role of "the organizer, the planner," Sanders said.
Rev. Sanders, who served in the U.S. Army and was affiliated with Revive Wesleyan Church on McKinley Parkway, died Jan. 3 in his home after suffering from Alzheimer's disease. He was 94.
Rev. Sanders had been coping with Alzheimer's for about a year and a half.
He was a Hamburg resident, and had lived in Orchard Park for years, as well.
At his birth, Rev. Sanders' father was the superintendent of the Harrisburg cemetery, in Harrisburg, Pa., and he was born in the family home inside the cemetery, said Margaret Hageman, one of his daughters.
In Columbia, S.C., he received a bachelor's degree in 1951 from Columbia Bible College, which is now Columbia International University.
He earned a master's degree in education from the University of South Carolina in 1952.
Rev. Sanders was ordained in Columbia as a minister.
Earlier in his life, Rev. Sanders had been part of the Southern Baptist Church.
He worked as executive director of the Child Evangelism Fellowship of Erie County, which brought him to the Buffalo region.
From 1953 to 1975, Rev. Sanders worked with Good News Camp, which started in 1962. A certified camp director with the American Camping Association, he held the post of president of that camping organization's Upstate New York portion.
Rev. Sanders held the position of coordinator for camping and Christian education in the Genesee Conference of the Free Methodist Church in 1983.
He became the Senior Adult Pastor at the Wesleyan Church of Hamburg in the 1990s.
He served in at least 15 churches over the course of his life, including Riverside Baptist, Hageman said.
During his career, Rev. Sanders served at Revive Wesleyan on McKinley Parkway, which used to be the Wesleyan Church of Hamburg.
"He finally retired when he was 80, but kept doing it until he had a stroke," Hageman said.
Earlier in his life, he had served in the U.S. Army, from June 1945 to November 1946.
Hageman said that her father was "very charismatic."
"He liked to organize things," she said.
In August 1948, Rev. Sanders married the former Ruth Wright, a teacher who taught in places including West Seneca, where she worked for 21 years. His wife died in 2007.
Survivors include a son, Harry E. Sanders III; three daughters, Mary Alice Mohn, Sara Sanders Gardner and Margaret Hageman; five grandchildren; two great-grandchildren; a brother, Kenneth Sanders; a sister, Mary Gipple; and nieces and nephews.