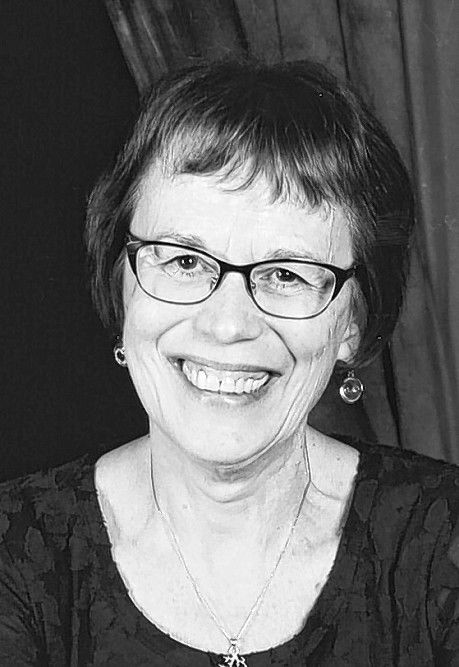 PRISET - Elizabeth Kathyrn "Beth"
On August 12, 2019, Elizabeth "Beth" Kathyrn Priset went home to be with her Lord after a hard-fought battle with pancreatic cancer. She was preceded in death by her parents, Donald A. Ashbery and Ethel E. (Betty) Hynes. Beth was born on September 1, 1952 at Arnold Gregory Memorial Hospital, Albion, NY. Beth lived life to the fullest, sharing the joy of the Lord with everyone she met and faithfully served in ministry alongside her husband for over 40 years. Beth was also a professional educator for over 35 years in parochial and public school systems, with 27 years, respectively, as a kindergarten and 4th-grade teacher at Forest Elementary, Williamsville, NY, from 1990 to 2017. Her deep faith compelled her to live a life full of warmth, humor and kindness to all who were blessed to know her. Beth loved to sing, laugh, read, bake, travel and spend time with her family. Beth is survived by her loving husband of 45 years, Duane Priset, her children, Jonathan (Alice) Priset, Keryn Gauch, Jared (Meredith) Priset and Jason (Hsuan-Wen Chen) Priset, along with her 14 beautiful grandchildren: Kaitlyn, Kyle, Emily, Jadeyn, Zachary, Tobey; Nathan, Andrew, Lauren; Margaret, Elias, Adelaide; Yo-Wei and Yo-Ehn. Beth also claimed four foreign exchange students who became like daughters as her own: Maisam (Israel - Palestine), Lam Fung Kiu (Alice) of Hong Kong, Cecilia of Brazil and Sophie of Germany, along with family friend Julia Fabich. Friends may call on Wednesday, August 14, 2019 from 3-5 PM and 7-9 PM at Prudden and Kandt Funeral Home, 242 Genesee Street, Lockport. A Celebration of Life service will be held at Emmanuel UMC, 75 East Avenue, Lockport, NY, 11 AM on Thursday, August 15, 2019 with burial ceremony to be held at Lancaster Rural Cemetery located at 70 Cemetery Road, Lancaster, NY. In lieu of flowers, please consider making a monetary donation through Lockport Emmanuel UMC to be disseminated amongst various churches Beth has served and has called her faith family. Beth is laid to rest at the Lancaster Rural Cemetery. Beth's love for others, her contagious sense of humor, and her faith in Jesus Christ will leave a lasting legacy for those she has left behind. Online condolences may be shared at www.pruddenandkandt.com
Obituaries Newsletter
Sign up to get the most recent local obituaries delivered to your inbox.