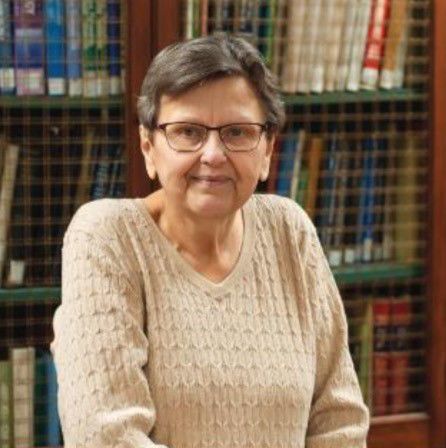 Oct. 25, 1948 – April 24, 2020
Linda A. Lohr, of East Aurora, a curator in the Health Sciences Library at the University at Buffalo, died April 24 in Hospice Buffalo, Cheektowaga, after a struggle with cancer. She was 71.
Born in Lackawanna, the older of two girls, she was a 1966 graduate of East Aurora High School, where she was a member of Future Teachers of America.
She majored in French and Italian at SUNY Albany, earning a bachelor's degree in 1970 and a master's degree in languages and education in 1972. She received a teaching certificate in French and had a knowledge of Russian, Spanish and Latin.
Ms. Lohr began teaching high school French, but decided to find another career. She worked briefly in the accounting department for the Twin Fair department stores, then joined the UB Health Sciences Library in 1979 as an administrative assistant to the director.
She was assistant to the director from 1983 to 1997, then was appointed curator of the Robert L. Brown History of Medicine Collection, which features materials from all the health sciences. She created an endowed fund through the UB Foundation to support the collection.
"The collection really was her pride and joy," her nephew John Pace said.
"When you came to her with a question, she immediately knew what resources in the collection held the answer without having to consult the catalog," one of her co-workers said. "It was always a joy to see her give a tour ... she brought the collection to life with her excitement."
She contributed to more than a dozen scholarly publications on medical history and helped set up a website with access to contemporary articles on the McKinley assassination.
Evviva Weinraub Lajoie, vice provost for university libraries, sent an email to staff members suggesting that they honor Ms. Lohr's memory "by trying to incorporate her collegial spirit, kindness, generosity and dedication in everything we do. She was an inspiration to many ..."
She was a member of the Archivists and Librarians in the History of the Health Sciences, the American Association for the History of Medicine and the Western New York Library Resources Council. She also was secretary-treasurer of the Friends of the Health Sciences Library.
An animal lover, she cared for numerous cats and dogs and was known as "The Cat Lady." However, her most notable pet was Snoopy the Beagle, a dog she was fond of impersonating.
A parishioner at Immaculate Conception Catholic Church in East Aurora, she sang in the choir.
A Memorial Mass will be offered at a later date.
Obituaries Newsletter
Sign up to get the most recent local obituaries delivered to your inbox.