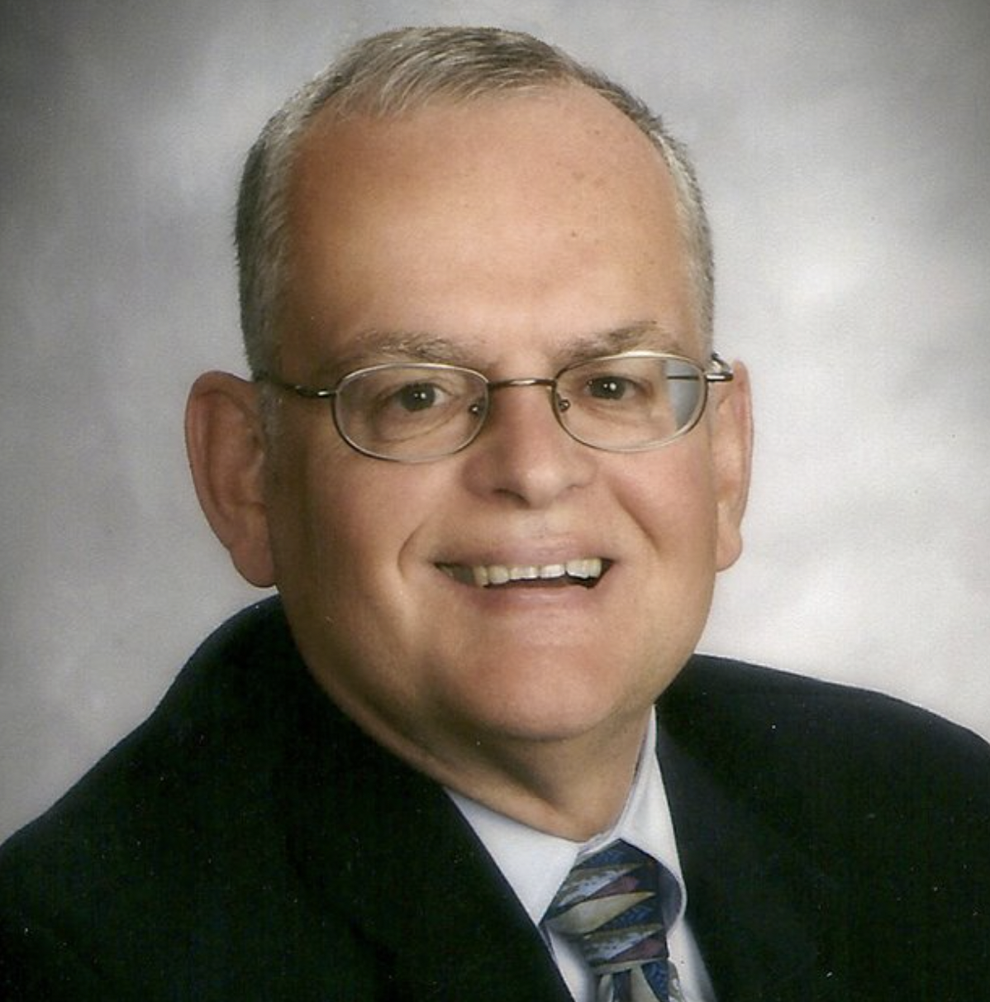 Feb. 19, 1945 – Oct. 30, 2021
Despite being diagnosed more than 30 years ago with a progressive neurological disease, Laurence H. Woodward kept his positive, cheerful outlook, his wife said, and continued excelling in his legal career.
"Everybody described him as the eternal optimist; he saw the world through rose-colored glasses all the time," said his wife, Jane Woodward. "He never let things get him down. He was always very positive."
Mr. Woodward, 76, died of complications of spinocerebellar degeneration, which he had battled for more than 30 years. A resident of Williamsville, Mr. Woodward had lived in the GreenFields Nursing Facility in Lancaster for several months.
His optimism and resiliency came in handy when his wife entered local politics. She was the first woman appointed to the Amherst Planning Board, where she was also chair, and was a member of the Amherst Town Board for 15 years.
"He was very supportive," Jane Woodward said. "He was very encouraging. He would say, 'If that's what you think is right, that's what you should do.' He was the same way with our children, supporting anything they wanted to do."
Mr. Woodward was born in Brooklyn, the youngest of three children of the Rev. Luther E. and Harriet Buehler Woodward.
He graduated from James Madison High School in Brooklyn and Gettysburg College in Pennsylvania, where he earned a bachelor's degree in history in 1965.
While he was attending the Syracuse University College of Law, he met the former Jane Siegfried of Albany, who was pursuing a graduate degree in journalism. The pair married in Albany on Sept. 2, 1967. He graduated in 1968 with a juris doctor degree.
The Woodwards moved to Western New York in the summer of 1968 after he was hired as an attorney by Magavern Magavern Grimm LLP, Buffalo's longest established law firm.
Just five years after he was hired, Mr. Woodward became a partner . He developed a specialty in estates and trusts law and worked at the firm until his retirement in December 2019.
"Fifty-one years, that's pretty steady," his wife said.
As a member of the Erie County Bar Association, he chaired the Surrogates Court Practice Committee for four years. He also went out of his way to encourage young attorneys, his wife said.
"Larry was just a wonderful man and a wonderful lawyer," said Edward J. Markarian, a partner with Magavern Magavern Grimm who recalled attending Mr. Woodward's lectures on estates and trusts before they worked together. "He was a very kind man, he did a lot for the Lutheran Church and some of its organizations. His clients loved him, the practicing bar loved him."
William J. Magavern II, senior counsel with the firm, met Mr. Woodward when he started working there.
"Larry was truly valiant in challenging his progressing disabilities, never allowing them to lessen his full participation in any matter or situation," Magavern said.
Although Mr. Woodward had to use a scooter to get around, his family said, "He continued to work full time, travel extensively and enjoy friends and family with a healthy sense of humor despite gradually losing his physical abilities."
"Larry overcame a disability with amazing grace and dignity," Markarian said. "He was a phenomenal lawyer, a phenomenal partner and just a wonderful person. We really miss Larry."
"He had a wonderful sense of humor," his wife said. As the father of three daughters, he good-naturedly grumbled sometimes that even the family cats were female. But he made no secret of the fact that he was "very proud of his daughters," his wife added.
Mr. Woodward joined St. Paul's Lutheran Church in Eggertsville in 1968 and became an active member. He served on the Church Council for 12 years, 10 of them as vice president, and led the church's adult education committee.
In 1992, he was elected a lay member of the Upstate New York Synod Council of the Evangelical Lutheran Church in America, and was a member of the Finance Committee.
Mr. Woodward also provided legal counsel to the St. John's Lutheran Home for Children and the Children's Guild, and served as president of the Lutheran Church Home.
For more than 25 years, he served on the board of directors for the Niagara Lutheran Health System.
He was also a member and past president of ESB Toastmasters of Buffalo No. 1747, and a past winner of the club's annual speech contest.
Besides Jane Woodward, his wife of 54 years, Mr. Woodward is survived by three daughters, Carolyn Jane Smith, Michelle Woodward Biegner and Lori Woodward O'Connell; a sister, Patricia Flowers; and eight grandchildren.
A funeral was held in St. Paul's Lutheran Church, Eggertsville.