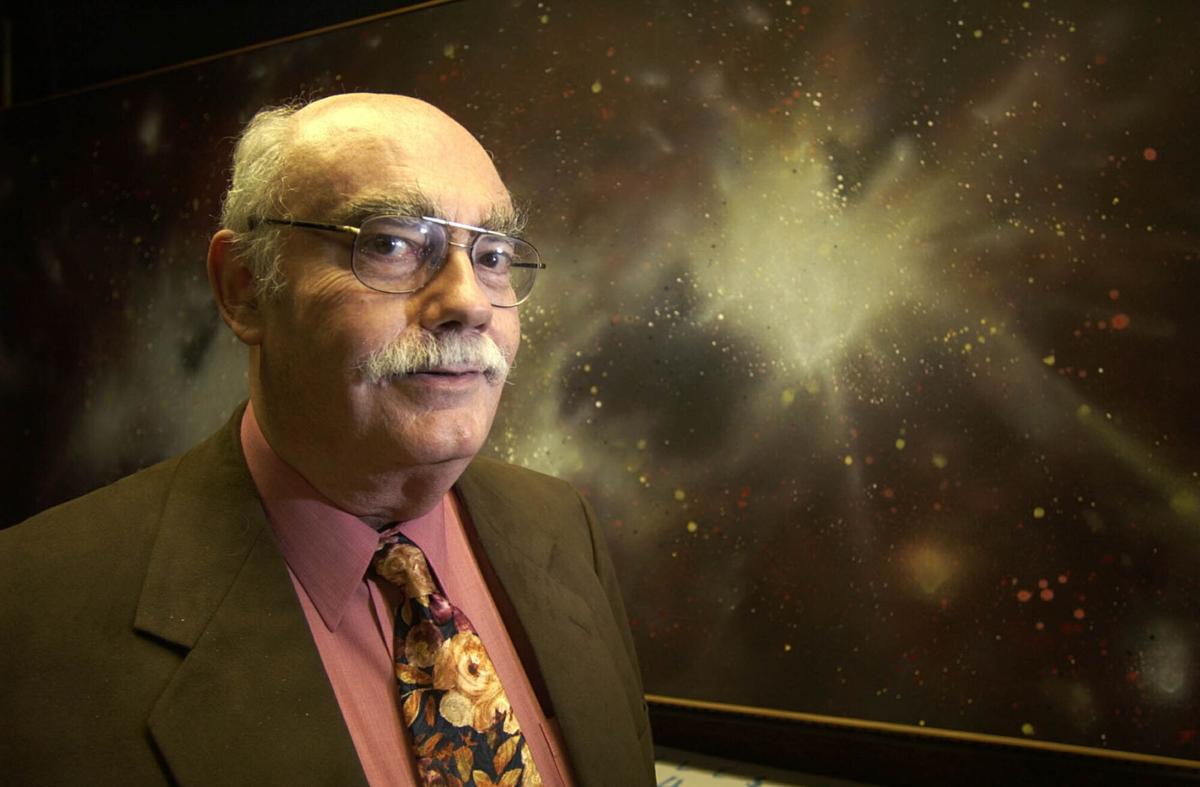 Oct. 7, 1942 – Dec. 29, 2021
John E. Mack might have thought a lot about celestial matters in his professional career.
But that didn't mean he couldn't connect with others on a human level as a teacher at SUNY Buffalo State for many years.
Her husband was "very empathetic to meeting them where they were," said Jayne D. Mack, his wife of 51 years. 
Dr. Mack, who worked as an associate professor at Buffalo State and taught astronomy at the school for 35 years, died Dec. 29, in Buffalo General Medical Center, five days after he suffered a stroke. He was 79.
Dr. Mack had been coping with dementia over some years. In 2017, he underwent brain surgery.
In his time as a professor his classes proved among some of the college's most popular.
"In his last semester there was not a seat empty," his wife said of Dr. Mack. "Some kids took all his courses."
He devoted many hours to mentoring students who needed extra help in math or physics, and considered this part of his mission as a teacher, his family said.
He was an Elmira native and attended Elmira's Notre Dame High School.
He received a bachelor's degree from Fordham University in 1964 and a doctorate in physics from the Catholic University of America in 1971.
Dr. Mack displayed "a sparkling wit," his wife said. "He was devoted to science and loved to explain it."
"He was a master of a quip," she said of her husband.
Dr. Mack went by a nickname, Jack Mack, that some people might recall.
Dr. Mack worked at Buffalo State College where he held the position of associate professor in the earth sciences department. His tenure at Buffalo State stretched from 1973 to 2008.
Her husband while working with students was known to be "always available," Mack said. "They thought he never slept."
The couple married on June 27, 1970.
From 1974 to 1978, Dr. Mack served as a consultant for the Space Sciences Laboratory at the University of California-Berkeley.
In addition, Dr. Mack worked as a research associate at NASA and the University of Houston between 1970 and 1973.
Over his professional career, Dr. Mack produced more than 20 publications in the fields he worked in, physics and astronomy.
He helped to set up a minor in astronomy at Buffalo State, as well.
Dr. Mack, who lived in Amherst, studied the x-rays emitted by double stars called pulsars, and his work was part of the research that ultimately led to the discovery of black holes, his family said.
Dr. Mack enjoyed music, including classical and opera.
In addition to his wife, survivors include a son, John Peaslee Mack; a daughter, Alice Mack Dontanville; and three grandchildren.
A memorial service will be held at 1 p.m. Jan. 8 in St. Mark's and All Saints' Episcopal Church, 311 Ontario St., and will also be broadcast online.