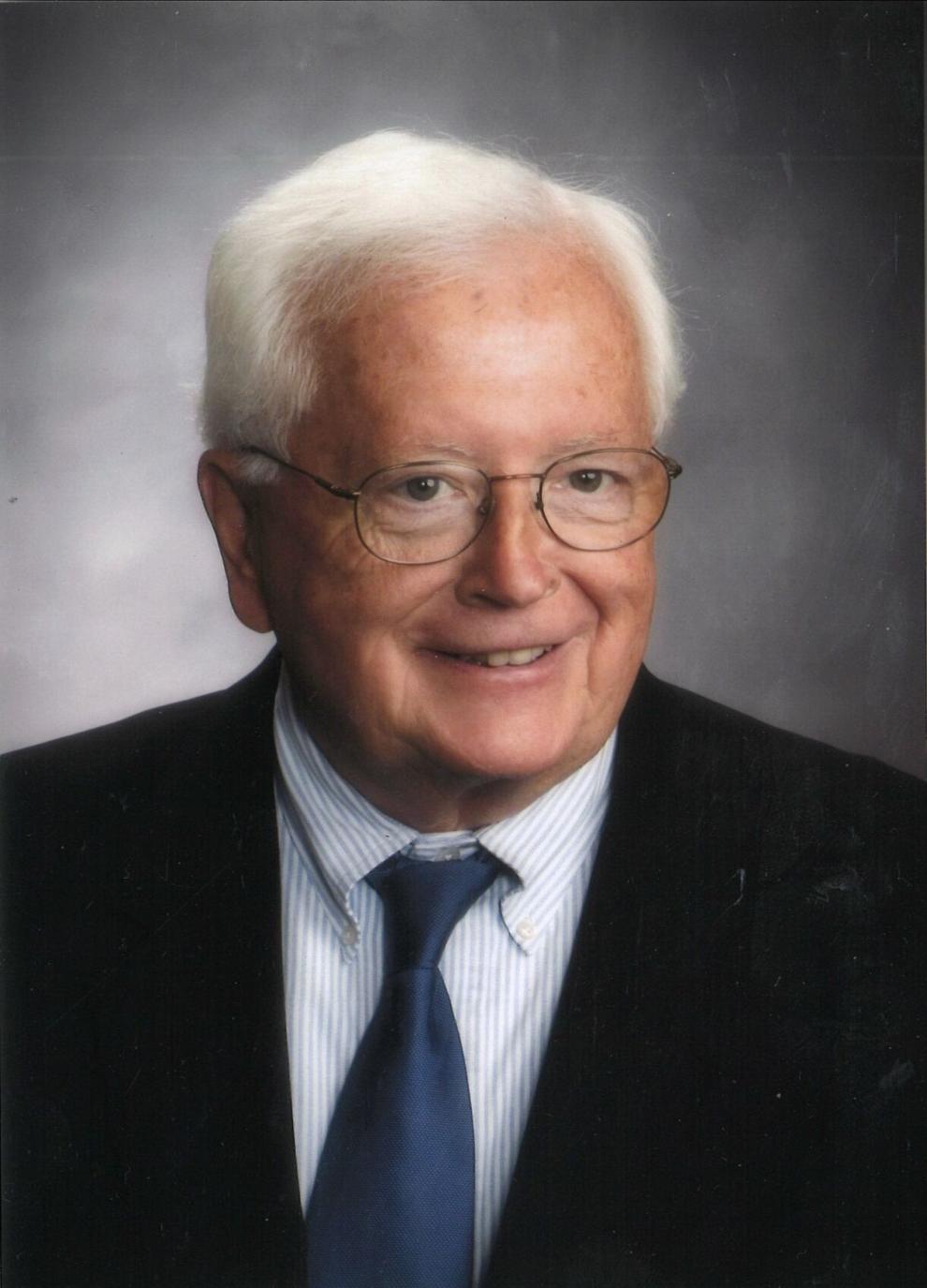 April 21, 1937 – Dec. 10, 2021
James R. Walsh, a lawyer who was a founding part of the firm Walsh Roberts & Grace and whose Catholic faith led him into prison ministry, died Friday in Buffalo General Medical Center. He was 84.
Mr. Walsh graduated from Canisius High School in 1955. 
In 1962, Mr. Walsh completed studies at the University at Buffalo's Law School and received his degree. A year later, he married the former Colleen McCormick in April 1963.
Of her father's work, Molly Walsh Ortolani said: "He loved the law."
"He did like history ... " Ortolani said. "The law has a lot of interpretations."
Mr. Walsh was a founding partner of the Buffalo firm Walsh Roberts & Grace. Mr. Walsh worked at that firm between 1985 and 2010.
From 1962 through 1985, he had also been part of the firm Cox, Barrell, Walsh, Roberts & Grace, where he was a partner.
Mr. Walsh was a resident of Amherst, where he had lived since 1968.
Ortolani said her father had "a lot of connections with different people across all walks of life."
In addition to his career, Mr. Walsh was involved with Kairos, a prison ministry, for many years.
Of her father's work with the Kairos ministry, Ortolani said "giving people hope was a big thing" for him.
Mr. Walsh was also involved with St. Ann's parish on Buffalo's East Side. He had been a member of the parish council starting in 1974.
Ortolani said her father's work at St. Ann's was "a longstanding relationship" and he was part of an active group that tried to stave off its closure amid dwindling numbers.
"He was a doer," Ortolani said. "He was a down in the trenches guy."
"It was basically marked for demolition," Ortolani said of her father's church. "He really fought to the end."
Sister Nancy Zelma, a member of the Sisters of St. Francis of Penance and Christian Charity, said she had known Mr. Walsh through his connection to St. Ann's.
"I knew Jim because of his generosity," she said. "He did many of the fundraising events for the parish."
She knew him to be a person of faith.
"He was a strong, faith-filled person," Sr. Zelma said. "His world was very big."
Mr. Walsh retired on Jan. 1, 2011.
In 2010, Mr. Walsh received from the WNY Trial Association the John Ciegelski Civility Award.
Survivors include his wife of 58 years, Colleen; two sons, Kevin James Walsh and Michael McCormick Walsh; two daughters, Molly Walsh Ortolani and Susan Walsh Allen; and nine grandchildren. 
A Mass of Christian Burial will be offered at 10 a.m. Friday in St. Joseph University church on Main Street in Buffalo.