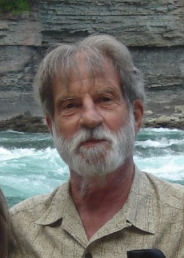 Feb. 4, 1932 – July 14, 2021
Frederick W. Halt often said that he considered himself one of the luckiest men in the world, because he was passionate about both his profession and his hobby.
He played with the Buffalo Philharmonic Orchestra for 36 years as second chair trombonist. During his free time, he was an avid private pilot who enjoyed flying his Piper Cherokee.
Mr. Halt died in his Grand Island home Wedesday after a lengthy illness. He was 89.
"He appreciated that he was able to have a career with the Buffalo Philharmonic Orchestra doing what he loved, surrounded by talented colleagues," said his wife, Patricia. During his tenure with the orchestra, which began in 1959, he performed at Kleinhans Music Hall, Carnegie Hall and throughout Europe and the United States.
As a contract musician who performed at other venues when the orchestra was not in session, Mr. Halt accompanied many stars, including Elvis Presley at Shea's Buffalo Theatre and Liberace and Sammy Davis Jr. at Melody Fair in North Tonawanda.
Mr. Halt was born in Marion, Ohio, the youngest of three sons of Irey and Clara Mayer Halt. He began playing the trombone at the age of 5.
"Fred's family was very musical," his wife said. His father taught music and his mother was a church organist. Both his brothers became career military musicians; Warren played the flute in the Army Band, and Ray played piccolo in the Air Force Band.
Mr. Halt played in school bands until his graduation from Marion High School in 1950.
After graduation, he joined the U.S. Air Force during the Korean War. He performed with the 512th Air Force Band at Tinker Air Force Base in Oklahoma City.
After his honorable discharge, Mr. Halt applied to the Eastman School of Music. Because he was concerned about his grades, he asked to play for Emory Remington, a leading trombonist who was a member of the Eastman faculty.
"After hearing only a few notes, Mr. Remington enrolled him on the spot, he was so impressed with his technique and beautiful playing," Mr. Halt's wife said.
Mr. Halt graduated from Eastman in 1959 with a master's degree in music, and was hired as second chair trombone of the BPO. During his 36 years, he played for conductors Joseph Krips, Lukas Foss, Michael Tilson Thomas, Julius Rudel, Semyon Bychkov, Max Valdez and JoAnn Falletta.
He retired from the BPO in 1995.
Mr. Halt and Donna Trombly married in 1959 and had two sons and a daughter before their divorce in 1973. She died in 1995.
He and Patricia Mack married in 1993 in Reno, Nev.
An accomplished pilot, Mr. Halt often attended air shows, including his favorite, the Reno Air Race. He was a member of the Aircraft Owners and Pilots Association.
His friend and former BPO colleague Don Harry, who played the tuba, called Mr. Halt "a fine player with a big resonant sound" and "an Emory Remington student who could have played anywhere."
Harry said, "He was a pleasure to play with. ... I'm sure he is flying high right now."
Mr. Halt was a member of the International Conference of Symphony and Opera Musicians.
His wife described Mr. Halt as a kind man who was devoted to his children and grandchildren and enjoyed attending their activities and events. He was also an avid reader.
"Dad was a quietly loving, extremely humble, compassionate man with a blunt sense of humor," said his daughter Heidi. "He was always there when we needed him and never judgmental."
Besides his wife and daughter, Mr. Halt is survived by two sons, Hans and Peter; a stepson, Patrick Pettit; and seven grandchildren. 
A funeral service with military honors will begin at 7 tonight in Lombardo Funeral Home, 885 Niagara Falls Blvd., Amherst.