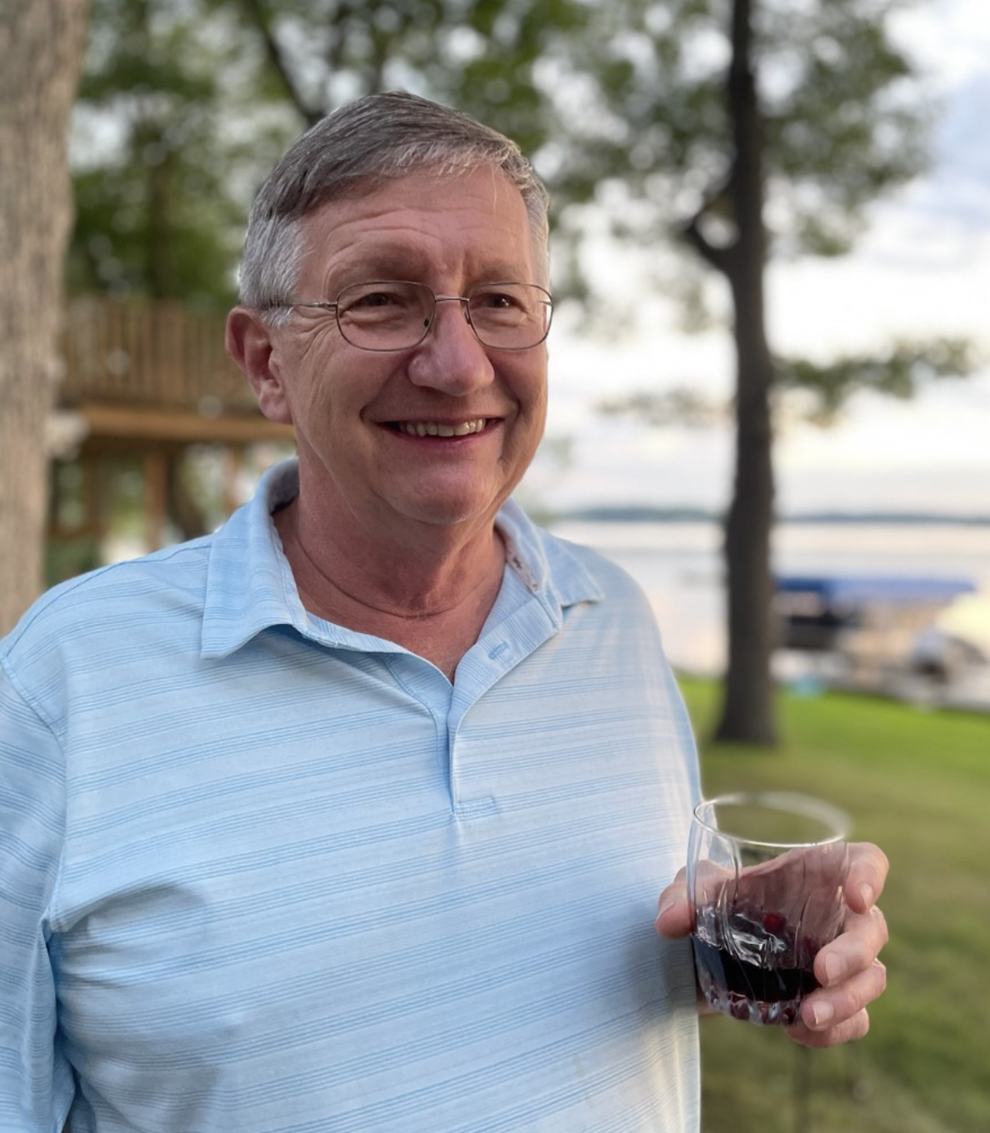 Nov. 14, 1944 – Nov. 14, 2021
William T. Rudnicki started working full-time right after graduating from Bishop Timon High School. With his hard work and innate talent, he rose to the office of assistant controller of The Buffalo News without completing a college degree.
"He was six credits short of a two-year degree from Erie Community College," said his son Warren "Scott" Rudnicki. "That's why he emphasized education so much for me and my brothers."
"He worked his way up," said his wife, Lesley Rudnicki.
William T. Rudnicki, known as "Bill," died on the afternoon of his 77th birthday in South Buffalo Mercy Hospital after being stricken in his East Aurora home.
His family found comfort in Mr. Rudnicki's devotion. Scott recalled that a week before his 18th birthday, in 1988, he called his father, then a major in the Army Reserve, to come to the federal building in Buffalo to sign permission for Scott to enlist in the Army Reserve. 
But after picking up his own father, also an Army veteran, Mr. Rudnicki "showed up in his full-dress uniform," Scott Rudnicki said. "Not many sons can say that their fathers swore them into the military, but that's what he did."
Mr. Rudnicki always stressed the importance of education for his sons and grandchildren.
"And yet I couldn't get him to go back and finish his degree," his son said. "He always put other people first."
Mr. Rudnicki was born in Buffalo, the oldest of seven children of Walter Vincent and Mary Frances Maida Rudnicki. The family moved to Orchard Park when Mr. Rudnicki was about 5.
He attended Catholic schools and was a 1962 graduate of Bishop Timon High School. He started work at The Buffalo News on Jan. 25, 1963, as a copy aide in the newsroom.
A little more than a year later, he transferred to the composing room as a printer apprentice. In 1965, Mr. Rudnicki and his childhood friend and co-worker Roger Durant enlisted in the National Guard. After basic training at the Masten Avenue Armory, Mr. Rudnicki was invited to attend U.S. Army Officer Candidate School in Fort Benning, Ga. He was commissioned a second lieutenant.
"Most of his career, he was assigned out of Fort Meade, Md.," his son said.
As a combat engineer, he inspected military units and bases across the Northeast. Mr. Rudnicki retired after 30 years with the rank of lieutenant colonel.
While working at The News, Mr. Rudnicki had gotten to know Lesley Anne Yates of Orchard Park, a friend of his sister Nancy, because he would drive the two young women to and from Bryant & Stratton. They began dating before he left for military service.
"We have six months of corresponding remotely, then he came back for the summer, then corresponded again in the fall, and when he came back again he proposed," their son said.
The couple married on Aug. 17, 1968, in Our Lady of the Sacred Heart Church in Hamburg.
After completing his service, Mr. Rudnicki returned to the composing room at The News. In the summer of 1985, he transferred to the data processing department.
In early 1988, Mr. Rudnicki was transferred to the accounting department as assistant auditor and began to take night classes.
"He educated himself in accounting," his wife said.
On May 14, 1990, he was promoted to assistant controller of The News, a job he held until he retired on Sept. 1, 2011.
"My dad put everybody else first," his son said. "He was always about friendships and relationships, which is why he was at The News for 41 years, and knew everybody. He would give tours of The Buffalo News and there was not one person in any department that my dad didn't know."
In retirement, he enjoyed golf, although "he would debate whether he was a good golfer or not," his son said. "He just enjoyed being out there and being with his friends."
Mr. Rudnicki was particularly devoted to his grandchildren, his son said, learning how to use a smartphone so he could text them.
Besides his wife of 53 years, Lesley Anne Rudnicki, Mr. Rudnicki is survived by three sons, Warren "Scott," Michael and Stephen Rudnicki; three sisters, Nancy Jack, Mary Tarnowski and Christine Seufert; two brothers, Brian and Walter Rudnicki; and nine grandchildren.
His funeral will begin at 11 a.m. Saturday in F.E. Brown Sons Funeral Home, 6575 E. Quaker St., Orchard Park.