May 7, 1968 – Dec. 17, 2021
On the evening of Nov. 2, Thomas A. Newman celebrated winning re-election to the Tonawanda Common Council.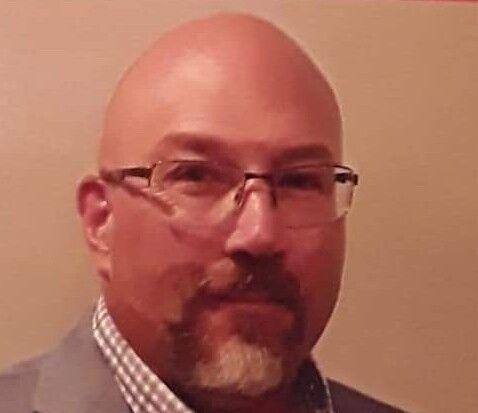 Less than three weeks later, he and his wife, Kerrie, entered Sisters of Charity Hospital in Buffalo for treatment of Covid-19.
She was able to leave after about a week, but Mr. Newman was transferred to the intensive care unit. Kerrie Newman said this began a roller coaster ride of periods of improvement followed by declines in his condition, and her husband never recovered.
Mr. Newman, who represented the council's 1st Ward neighborhood where he had lived nearly all of his life, died Friday from complications from the virus. Also a longtime volunteer firefighter and the city Republican chairman, he was 53.
"The world was a better place because of him," Kerrie Newman said in an interview.
Mr. Newman's unexpected death has rippled through the close-knit city, with friends and elected officials from both major parties remembering him as a devoted community member and dedicated public servant.
"He meant so much to so many people," said Council President Jenna Koch, a Democrat.
Mr. Newman was born at DeGraff Memorial Hospital in North Tonawanda and grew up in the City of Tonawanda, attending local schools and graduating from Tonawanda High School in 1986.
He trained as an electrician and worked as a project supervisor at Newman Electric, owned by his brother George.
Mutual friends introduced Mr. Newman to the former Kerrie McGeehan. She said that within two weeks of meeting him, she told her mother, "I'm serious, I'm going to marry him."
She said she adored him for his honesty, kindness and generous spirit.
Her husband was larger than life but, she said, "He was just a teddy bear on the inside."
She and her husband raised a daughter, Kayli-Ann, and a son, Keenan.
Mr. Newman volunteered as a firefighter with the city's National Hose Co. for 35 years. He enjoyed playing golf, coaching youth sports, cheering on the Buffalo Bills and doting on his two young granddaughters, AnnaBella and Kinsley.
The oldest, AnnaBella, who is 6, enjoyed tagging along with her grandfather on the campaign trail.
"Everybody would always joke that she was his campaign manager," Kerrie Newman said.
At the urging of friends and acquaintances, Mr. Newman initially ran for office in 2018, winning a special election for the 1st Ward Common Council seat, the area of the city where he had lived all but two years of his life.
He won re-election in 2019, became head of the city Republican Committee the next year and won another two-year term last month.
John White, a fellow Republican who won election as Tonawanda mayor on Nov. 2 with Mr. Newman's backing, said he relied on his judgment.
"I would lean on him," White said, calling Mr. Newman's death "a huge loss for the city."
Kerrie Newman said her husband had no preexisting medical issues and, in their 27 years of marriage, had gotten sick only once previously: a case of the flu.
However, by Nov. 22, Mr. Newman and his wife had separately entered Sisters Hospital in Buffalo after testing positive for Covid-19 and seeing their symptoms get worse.
But while her condition improved within a week, his deteriorated.
Neither was vaccinated. Kerrie Newman said she wasn't sure how the vaccine would interact with medication she takes for a medical condition and Mr. Newman worried about possible side effects and wanted to wait until the Covid-19 vaccines had been in use for one year.
The couple was preparing to get vaccinated in January, after the holidays, she said. Then Mr. Newman was hospitalized with the virus.
"He said to me, 'When I get out of here, I'm getting it,'" said Kerrie Newman.
Mr. Newman showed improvement, at times, including after a prayer vigil held at a city church, Kerrie Newman said.
But by Friday morning, Mr. Newman's health had deteriorated to the point that nothing more could be done for him.
"I'm still in shock," his wife said Saturday.
News of his death prompted an outpouring from Tonawandans past and present. Kerrie Newman said she's already received close to 400 condolence messages on her Facebook page and many in the city are changing the avatar on their profiles to a photo of Mr. Newman.
Koch, the Common Council president, fondly recalled Mr. Newman's tradition of wearing a pink suit each October for breast cancer awareness.
She said, during one of her visits to see Mr. Newman at Sisters, he accurately predicted the Bills' loss to the New England Patriots on Monday Night Football. 
And, Koch said, Mr. Newman cared enough about his city to text her from his hospital bed after the most recent Common Council meeting: "What did I miss?"
Tonawanda will lower the flag at City Hall to half staff Monday through Wednesday in Mr. Newman's memory. For Tuesday's Common Council meeting, city employees will drape his chair in black and place roses in front of his seat.
The Common Council will appoint a replacement for Mr. Newman at a later date.
In addition to the family members listed earlier, Mr. Newman is survived by another brother, Tim.
A funeral service will be offered at 11 a.m. Wednesday in Tonawanda Free Methodist Church, 207 Grove St.
"He really touched everybody's lives," Kerrie Newman said.