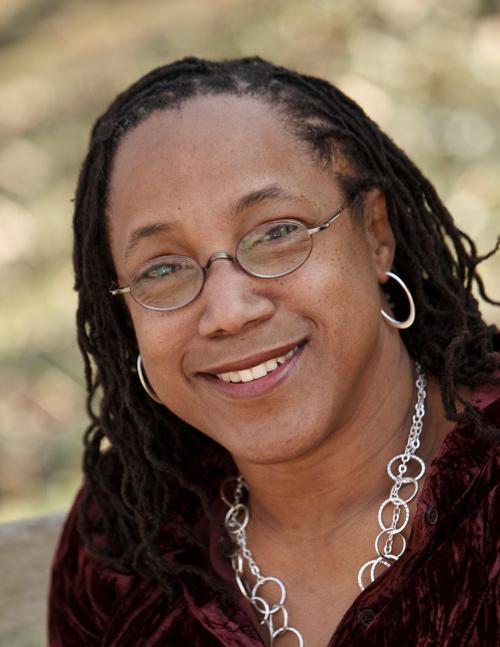 Feb. 20, 1962 – Aug. 6, 2021
What started out as an art project by a Black student at the University at Buffalo in 2015 went horribly wrong.
Not only was the campus community alarmed and upset by the "Whites Only" and "Blacks Only" signs posted on restrooms and water fountains in Clemens Hall, but it made headlines around the nation.
However, for Teri Miller, a law professor who was appointed UB's first vice provost for equity and inclusion a year earlier, it was an opportunity, the impetus to start DIFCON (Difficult Conversations), which brought faculty, staff and students together for a series of talks on a variety of controversial topics.
"The way she approached that," UB's Title IX Director Sharon Nolan-Weiss told the student newspaper, The Spectrum, "was not only to address the immediate issue, but to ask the question of what does this reaction tell us about whether people feel included on this campus and even beyond this, how do we create an atmosphere where we can have dialogue around difficult issues."
"Mom had a talent for turning bad things on their heads," her son Miles Mikofsky said.
Ms. Miller, who went on to an executive position in the State University of New York system, died Aug. 6 after a battle with cancer. She was 59.
"In elevating diverse viewpoints and backgrounds, Teri has left an impactful legacy – not only at UB, but across the SUNY system," UB president Satish K. Tripati said in statement following her death.
Born in Fort Benning, Ga., Teresa A. Miller grew up in Virginia's Tidewater region and was a 1979 graduate of Booker T. Washington High School in Norfolk, Va.
An Angier B. Duke Scholar and yearbook editor at Duke University, she earned her bachelor's degree in psychology in 1983 and a juris doctor degree from Harvard University Law School in 1986.
She became a legal research and writing instructor at the University of Miami School of Law, then earned her master of laws degree in 1989 from the University of Wisconsin at Madison, where she was a William H. Hastie Fellow.
Returning to Miami, she clerked for U.S. District Court Judge William M. Hoeveler and assisted in the extradition of former Panamanian dictator Manuel Noriega.
She also developed an interest in prisoners' rights and immigration law and taught courses in both areas after she came to the UB Law School in 1995.
Rebecca French, a UB Law School colleague, said, "She was warm, generous and kind, with an incisive – and at times ironic – wit paired with an infectious laugh. She was not your average academic."
Ms. Miller led students on dozens of visits to Attica Correctional Facility and was a volunteer adviser to the Attica Lifers Group, inmates serving life sentences.
She produced short documentary films, "Encountering Attica" and "Attica, The Bars That Bind Us," which was shown at a prison film festival in England.
"I found out things I never thought that I would, that officers and inmates lead parallel lives," she told Buffalo News reporter Michael Beebe in 2013. "Their experiences are two sides of the same coin."
She served on the board of directors of Prisoner Legal Services of New York. Also a board member of the Correctional Association of New York, a nonprofit prison reform organization, she evaluated conditions at prisons across the state.
She organized a conference, "40 Years After the Attica Uprising: Looking Back, Moving Forward," and was a member of the American Bar Association task force that rewrote the "Standards on the Legal Status of Prisoners" in 2010.
Beginning in 2015, she arranged for singers from the Glimmerglass Festival in Cooperstown to come to Attica annually to perform opera.
Her family's legacy inspired her social justice work.
Her great-great-uncle Fred Gray, a civil rights attorney in Alabama, defended Rosa Parks. Her grandparents, P. Floyd Thomas Sr. and Helen Clark Thomas, developed quality housing for Blacks in Hampton, Va., in the 1950s and 1960s when customary sources of bank financing were unavailable.
As a vice provost at UB, she led the creation of the university's first strategic diversity and inclusion plan and joined with the Department of International Education to start Thanksgiving Without Borders, a holiday celebration for foreign students.
For the past three years, she was SUNY's senior vice chancellor for strategic initiatives and chief diversity officer. Among her projects was PRODIG (Promoting Recruitment, Opportunity, Diversity, Inclusion and Growth), a program to increase diversity in the faculties at SUNY schools.
She also served as chief of staff for former SUNY Chancellor Kristina M. Johnson and for five months was officer-in-charge at SUNY Old Westbury on Long Island.
Beginning as a swimmer in high school, Ms. Miller had a lifelong love of the water. She became a master's level AAU (Amateur Athletic Union) springboard and tower diver, then was a scuba diver. At Harvard, she was part of a women's rowing team.
In Florida, she took up windsurfing and sailing and earned her captain's license. She taught women's sailing in Buffalo. 
She also was a board member at the Park School from 2012 to 2016 and was co-coach of the girls' basketball team.
An interest in genealogy led her to trace her ancestors back five generations to Jane Crockett, who was born into slavery in 1843.
Survivors include  a daughter, Seychelle Mikofsky; two sons, Miles Mikofsky and Croix Mikofsky; three sisters, Belinda Matingou, Janelle Jordan and Celinda Kibria; and a brother, Jason Miller.
Arrangements for a memorial service are forthcoming.