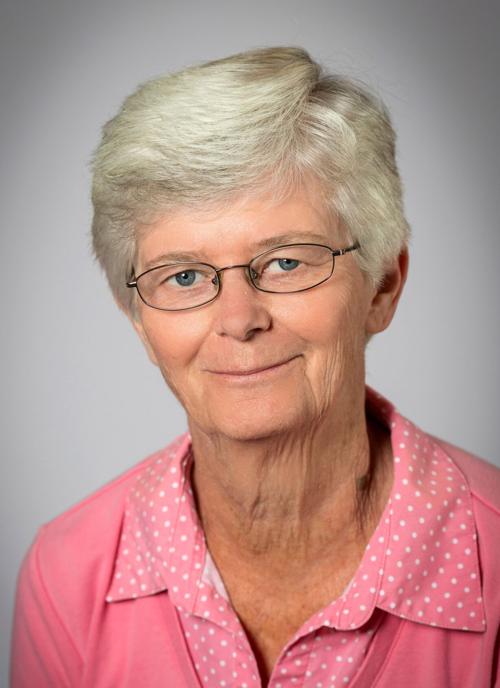 Dec. 5, 1941 – Nov. 11, 2021
Sister Patricia A. Gilbert, RSM, a Catholic elementary school teacher and principal, died Nov. 11 in the Mercy Center in South Buffalo. She was 79.
Born in Niagara Falls, one of five children, she attended Our Lady of the Rosary School and St. Mary's High School. Both schools were staffed by the Sisters of Mercy, which inspired her to join the order in 1959.
"The late 1950s to the late 1960s was the height of the Catholic school system. You saw sisters everywhere," she told Buffalo News reporter Dave Condren in 2001 when she was vocation minister for the Buffalo Regional Community of the Sisters of Mercy of the Americas. "They encouraged young people to become sisters and priests."
She made her perpetual vows as Sister Mary Frederick on June 29, 1967, and later resumed using her given name.
She earned a bachelor's degree in education from Medaille College and went on to receive a master's degree in education from Niagara University.
She taught elementary grades at St. Thomas Aquinas, St. John Evangelist and St. Brigid schools in Buffalo. After teaching at St. Joseph School in Albion, she became principal at Immaculate Conception School in Wellsville and St. John Vianney School in Orchard Park. Upon her retirement, the school community presented her with a quilt commemorating her leadership.
Sister Patricia was a member of the Sisters of Mercy's Community Leadership Team and was co-director of the Mercy Associate Program.
She was a pastoral associate at Our Lady of Perpetual Help Parish in Buffalo's Old First Ward and assisted in the Warde Center, a free college preparatory center for women in the First Ward. She also volunteered at the South Buffalo Community Table and in the Pastoral Care Department at Mercy Hospital.
Survivors include a brother, Richard, and nieces and nephews.
A Mass of Christian Burial will be offered at 9 a.m. Saturday in St. Martin of Tours Catholic Church, 1140 Abbott Road. The Mass will be streamed live on the church's Facebook page.