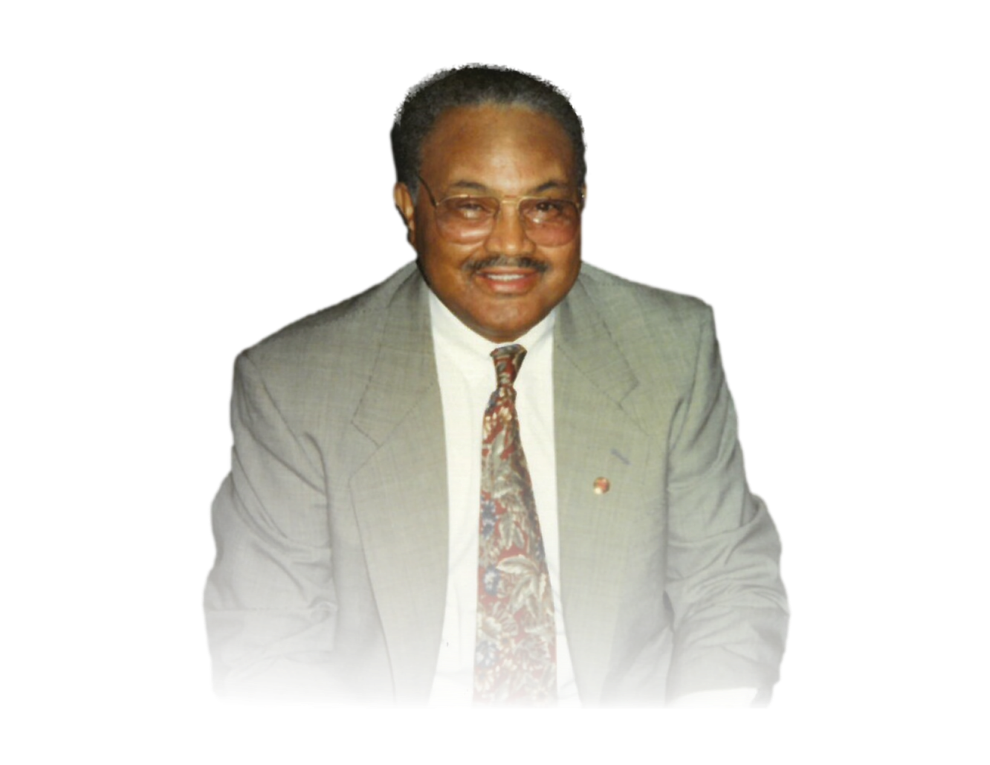 Oct. 10, 1933 - May 11, 2023
Sherrill William Earl Colston dreamed of owning his own business.
In 1964, after several years of working as a laborer at Bethlehem Steel Corp., Mr. Colston opened a gas station at the corner of Johnson and Genesee streets with a $2,500 bank loan he received, using his home and car as collateral. The Mobil gas station, which also eventually housed a repair shop, briefly relocated to Walnut and Genesee streets before moving to the corner of East Ferry Street and Fillmore Avenue. He maintained operations there for more than 40 years, until his retirement in 2004.
Mr. Colston died on May 11 at his home in Buffalo. He was 89.
Born in Bessemer, Ala., he was the 14th of 15 children born to his parents, Woody and Nancy. He was a graduate of Winona High School in Bessemer, where he married his high school sweetheart, the former Laura Bell Perry, in 1952.
While living in rural in Alabama, Mr. Colston strived for opportunities to support his wife and family, including driving a school bus for his alma mater. It was also during this time that Mr. Colston became the victim of gun violence that left him with permanent paralysis in his left arm and hand.
In the mid 1950s, Mr. Colston and his family relocated to Buffalo where, less than a decade later, he opened what eventually became known as Colston and Son Mobil station, one of the first businesses on Fillmore Avenue owned by a Black man and the only Mobil Oil franchise in Western New York owned and operated by a Black man. At its peak, the business boasted annual sales of more than $2.5 million, according to his family.
From thousands of franchise owners across the country, Mr. Colston was selected in 1979 to deliver the keynote address at the Mobil Oil Dealers' Convention in Las Vegas. He spoke before an audience of 7,000 dealers and guests, delivering a speech titled "Success is Within." 
In addition to selling gas and diesel fuels, and performing automotive repair work, Colston and Son Mobil also towed vehicles.
Mr. Colston received many awards, including the Small Business Award from Congress, which acknowledged commitment to quality service that distinguished him as an influential presence in the local business community. He also received the Black Achievers in Industry Community Service Award and the Black Achievers in Industry President's Award.
Mr. Colston was a mentor to many, his family said, adding that he also extended interest-free credit to many small Black-owned businesses. He was a former treasurer of the Buffalo Chapter of People United to Save Humanity; a lifelong member of the National Association for the Advancement of Colored People; former chairperson of the Buffalo Municipal Housing Authority; and former human rights commissioner for the City of Buffalo. He also was one of the founding sponsors of the Black Achievers in Industry Award.
Mr. Colston was a longtime member of Humboldt Parkway Baptist Church, where he served as a deacon. He also was a 32nd Degree Mason, and a member of Paramount Lodge #73.
He enjoyed water-skiing, golf, riding his motorcycle and race cars and traveling with his wife. They were married for 71 years until her death Feb. 10.
Mr. Colston is survived by a son, William; a daughter, Cheryl; two grandchildren, and nine great-grandchildren. 
A funeral service is scheduled for noon Saturday in Mount Olive Baptist Church, 701 East Delavan Ave.