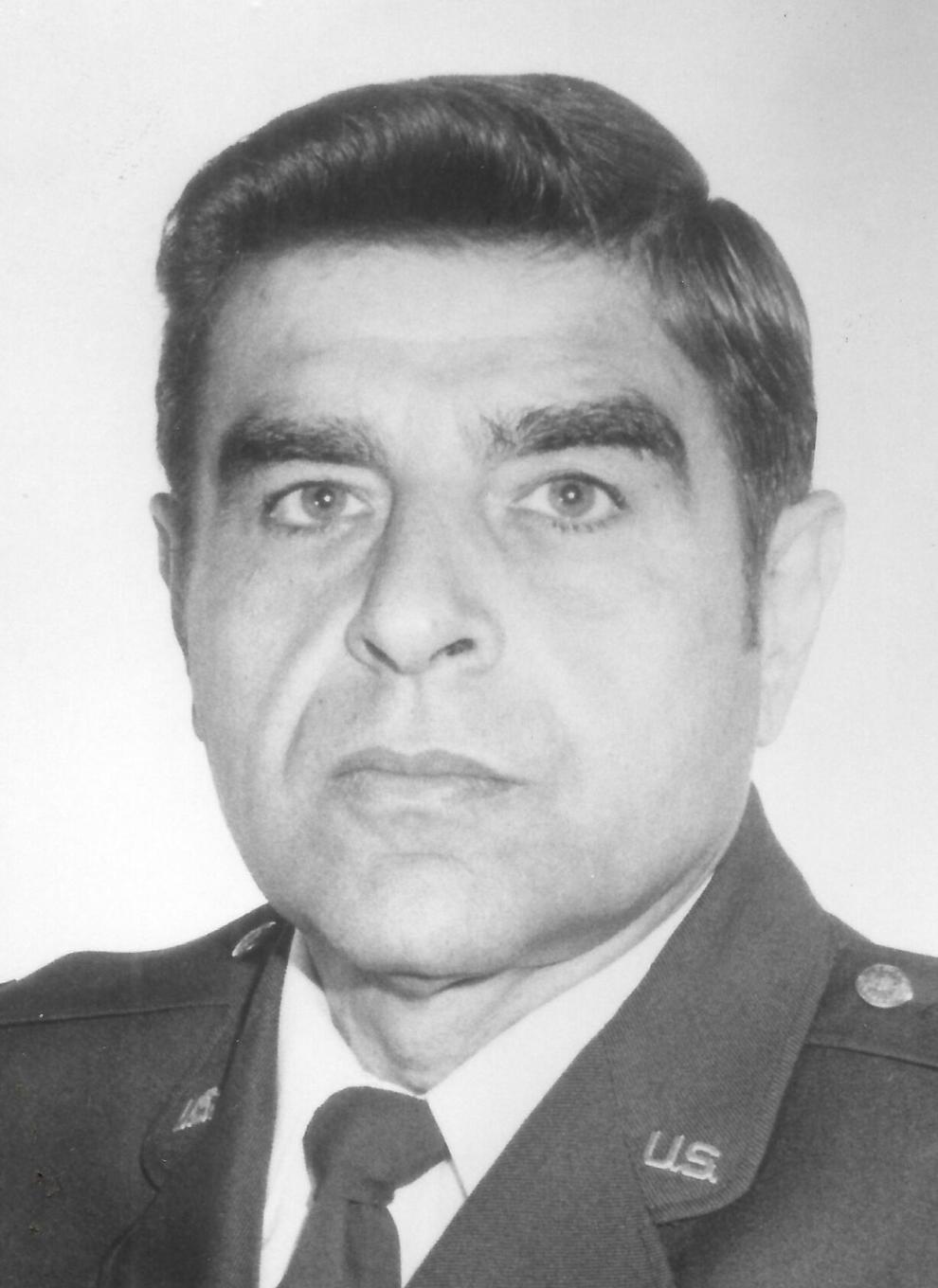 March 31, 1930 – Nov. 11, 2021
Richard W. Muscatello of Wheatfield, a retired Air Force colonel, hospital executive and longtime chairman of the Wheatfield Town Planning Board, died on Veterans Day, Nov. 11, after a long battle with cancer. He was 91.
Born in Niagara Falls, the youngest of three children, he was a 1948 graduate of Niagara Falls High School.
He began his 33-year military career by joining the Air National Guard, then transferred to the Air Force Reserve. He advanced to become base commander of the Niagara Air Reserve Base and combat support commander of the 914th Air Refueling Wing. He received numerous service medals and retired in 1989.
Mr. Muscatello also had a 26-year career as an administrator at Kenmore Mercy Hospital and became the hospital's vice president for human relations. After he retired in 1995, he became a consultant for Mercy Health Care and was an administrative consultant for Lake Shore Health Care Center in Irving.
A Wheatfield resident since 1977, Mr. Muscatello served as president of the Niagara Wheatfield School Board and was named chairman of the Town of Wheatfield Planning Board in 1994. During his tenure, the town became one of the fastest-growing municipalities in Western New York.
As planning board chairman, he looked for ways for the school district and the town to work together. In 2003, he was awarded the Citizen Planner Distinguished Leadership Award by the American Planning Association in 2003, which cited him for developing zoning ordinances, reforming operating procedures and making planning more efficient.
He also was vice chairman of the Niagara County Planning Board and was appointed to the board of the Niagara Falls Water Authority when it was established in 2002.
He served two three-year terms as president of the Wheatfield Republican Club. He was active with the Niagara Military Affairs Council and was a staunch advocate for legislation to protect the air base in Niagara Falls.
A parishioner at St. Vincent de Paul Catholic Church, he was a special minister of the eucharist.
He attended classes at Niagara University and graduated magna cum laude from SUNY Empire State College.
Survivors include his wife of 71 years, the former Josephine Ferlito; a son, Richard; two daughters, Gail Ann Gill and Patricia Muscatello; a brother, Albert; and four grandchildren.
A Mass of Christian Burial was offered Nov. 15 in St. Vincent de Paul Parish at Prince of Peace Catholic Church, 1055 N. Military Road, Niagara Falls.