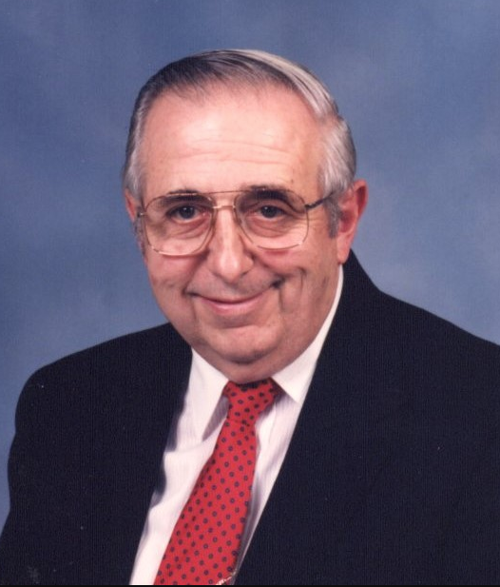 Aug. 17, 1930 – Dec. 24, 2020
When Phillip Muck was born at home in rural Amherst in 1930, his parents had already lost their first baby boy. They had Phillip baptized that day in case he might die, too.
But their second son survived, and when his father contracted tuberculosis about a decade later, young Phil worked odd jobs to help feed his mother and siblings, and saved up to buy a warm coat for his baby sister.
It may have been those days of deprivation, when the Salvation Army brought the only Christmas the family had, that spurred Phillip Muck to immerse himself in community affairs, including work on a dozen boards and charities, the Salvation Army among them.
"You name it, he did it," said his wife of 26 years, Martha.
Phillip Muck died in GreenField in Lancaster, where he had lived since September. He was 90. 
Mr. Muck graduated from Tonawanda High School in 1949. He joined the U.S. Army, serving from 1952 to 1954, including a deployment to Korea.
After his honorable discharge, Mr. Muck earned a bachelor's degree in Industrial Arts from SUNY Buffalo State, where he was inducted into Epsilon Pi Tau, Tau Chapter, a national honorary fraternity.
During college, he was also a member of the Tonawanda Volunteer Fire Department and the Kenilworth chapter of Disabled American Veterans.
He began teaching in the Broadalbin school system. On Aug. 31, 1963, he married Gloria Beck, the same year he returned to Western New York to teach Erie II BOCES vocational classes in Lake Shore, Eden and North Collins.
In 1967, he was hired by the Lake Shore Central School district, where he was vocational teacher and coordinator, as well as attendance supervisor. From 1979 to 1980, he was also assistant middle school principal. In 1980, he was appointed principal of William T. Hoag Elementary School. He retired in 1990.
His wife died on Nov. 5, 1989. He and fellow church member Martha Steiger, both widowed, married on Sept. 10, 1994.
Mr. Muck began his support of the Eden Library by going door-to-door collecting pledges to build the library, then visiting the site daily during construction to check on the work. He joined the Eden Library Board in 1989, and was president of the board from 2001 to 2006.
A member of the Zoning Board of Appeals in Eden from 1980 to 2019, he was an alternate at the time of his death. He participated in the development of the Eden Master Plan.
He belonged to the Evans Township Lions Club for more than 20 years. A member of the Eden Bicentennial Committee, he was responsible for the time capsule. He also worked on the Town of Eden's landscape project.
He joined All Saints Lutheran Church in 1963, and was a deacon for more than 30 years, assisting with services for residents of Eden Heights. He also served on the Covenant Committee and the church council, of which he was president in 1972. A supporter of the food pantry, he was a greeter and usher, and picked up the elderly for services and social functions.
Mr. Muck promoted a bond program at the church, where members purchased bonds rather than seek a mortgage.
Mr. Muck was a member of the Eden Historical Society, serving as a trustee and on the property committee. For more than 30 years, he was on the board of directors and finance committee of the Claddagh Commissions, which develops homes for people with developmental disabilities.
Mr. Muck was a local Salvation Army leader for more than 10 years and served on their board for more than 13 years, helping with the Christmas kettle drive. In 1983, he received the group's Centennial Family Congress Service Unit Award.
He served on the board of directors of the Lake Shore Mental Health Group VI and was a member of the Lakeshore Hospital Foundation. He also assisted in the renovation of the New Angola Theater.
In 1987, Mr. Muck was honored for outstanding service from the American Lung Association and he received the Outstanding Citizen Award from the Evans-Brant Chamber of Commerce. In 2002, he was named Citizen of the Year by the Eden Chamber of Commerce.
When he was also named Erie County Senior of the Year in 2012, with ceremonies in Albany and at the Eden Library, Mr. Muck said, "This is a humbling experience for me; so many others are also deserving."
Besides his wife, Martha Steiger Muck, Mr. Muck is survived by a daughter, Kathleen LaCour, and one sister,  Ruth Reese. A memorial service will be held at a later date.