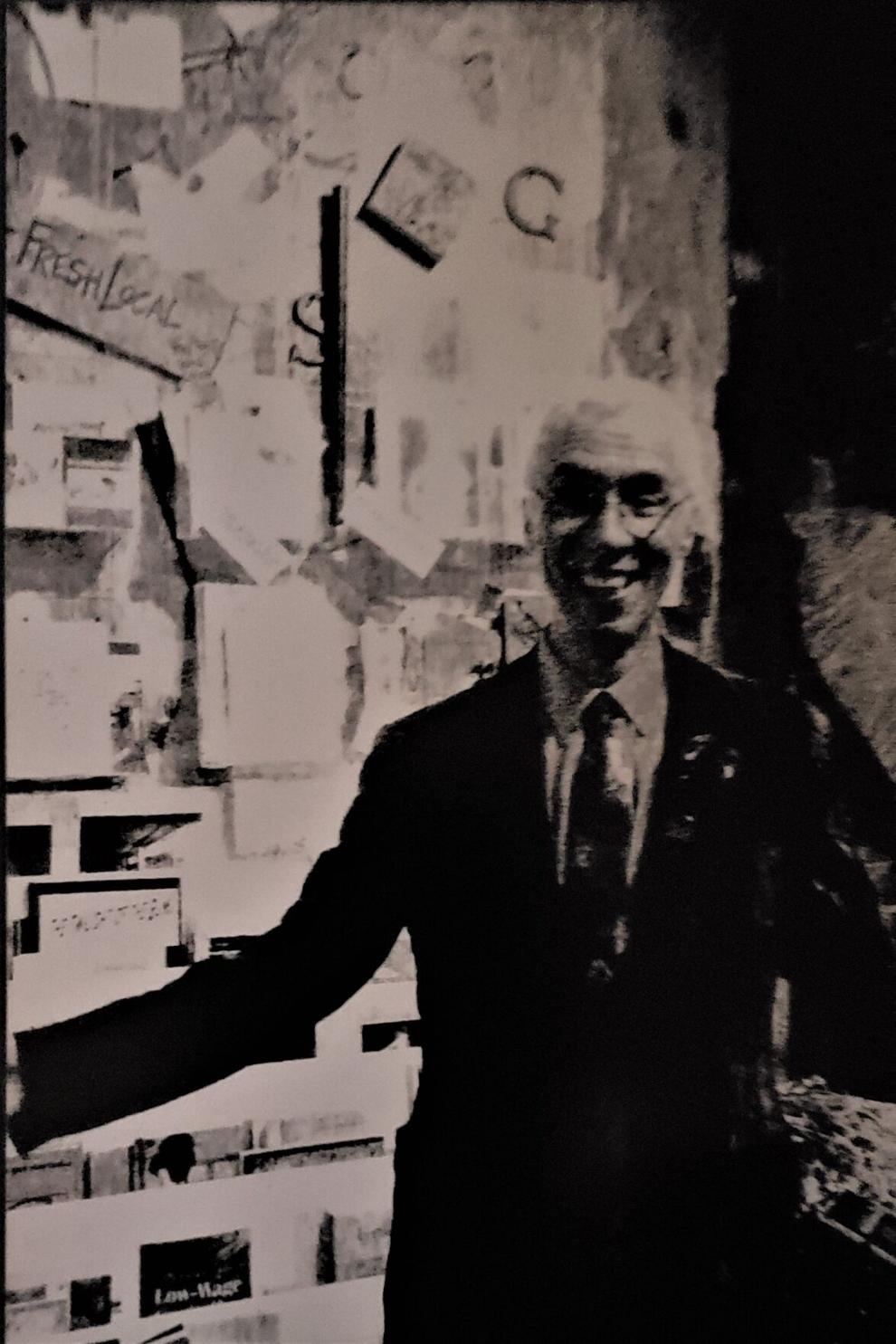 April 9, 1952 – June 8, 2021
Halloween was Paul "Kalo" Kalinowski's favorite holiday.
He mailed macabre greeting cards that he drew in pen and ink to dozens of his acquaintances and he went to great lengths to prepare for a Halloween party he attended for many years.
"Kalo would create a costume, a detailed costume," his longtime friend Gary Judkins said. "This was not just makeup, but clothing and everything. One year he was a nuclear waste worker that morphed into some other creature. And once he was an alien prom queen woman from outer space."
For more than 40 years, Mr. Kalinowski was an eccentric and beloved figure on the fringe of Buffalo's avant garde art scene, sometimes publishing his work and occasionally accepting commissions.
He died June 8 after a three-year battle with colon cancer in the North Tonawanda home where he had lived since childhood. He was 69.
Born in North Tonawanda, the oldest of five children, he graduated from North Tonawanda High School in 1970 and majored in art at SUNY Buffalo State for three years.
"He was a very centered sort of an artist," said Judkins, who first met him at Buffalo State. "When he figured he didn't need to learn anything more, he dropped out."
He gravitated to Hallwalls Contemporary Art Center after it opened in the mid-1970s and became part of a lively visual arts collective called the Red Hots. Judkins, who also was one of the Red Hots, recalled that Mr. Kalinowski contributed to the group's outlandish decorations for the annual Artists and Models Affair, notably wall hangings, when it was held in the Albright-Knox Art Gallery's Clifton Hall.
He did cover illustrations for a couple issues of Blatant Artifice, anthologies of short fiction published by Hallwalls in the mid-1980s. Judkins said he was hired to provide bizarre drawings for paper placemats for the Mighty Taco restaurants.
"They were really clever," Judkins said. "One of them had a scene from like a Clint Eastwood movie."
Mr. Kalinowski also published a book of drawings, "Boo! A Kalo Kind of Halloween," in 2007, and created adult coloring books.
"They were a little off," Judkins noted. "Definitely not for kids."
His work occasionally turned up in gallery shows – in the 44th Western New York Exhibition at the Albright-Knox Art Gallery in 1992 and at the Niagara County Community College Art Gallery in 2008.
The most extensive display of his work, a show entitled "The Boo Hoo Bible," came in 2006 in a gallery in Sweden operated by Joanna Posluszny-Hoffsten, one of his cohorts in the Red Hots. Taking note of it in The Buffalo News, art critic Richard Huntington characterized him as "an artist with a hyperactive sci-fi imagination."
"He kept a low profile in the art world," Hallwalls executive director Edmund Cardoni wrote in a tribute to him on Facebook, "and his visionary and darkly comic (comically dark?) drawings, illustrations and graphics were far greater and more worthy of recognition than was his ambition, which was as modest as can be, or than the public recognition his talent deserved, but which he didn't seek. He just loved doing his meticulous drawings, making the art, then giving it away to friends."
In addition to his Halloween greetings, he drew an annual Christmas card and mailed out more than 150 of them.
Mr. Kalinowski did not own a car or drive. "He walked everywhere," his sister Pamela said. "He loved walking."
He sustained himself and his art by house-sitting and pet-sitting for people when they were away from home. Although he did not have pets himself, he had a knack for befriending dogs and cats.
"People loved him," his sister said. "He was good with the animals."
He also was a caregiver for his mother, Louise, in the years prior to her death in 2003.
His sister noted that he was an avid shopper at thrift stores, garage sales and yard sales, accumulating a collection of odd figurines.
"He was always looking for a gift for someone," she said, "or a shirt he might like."
In addition to his sister, survivors include a brother, Christopher; and a niece and a nephew.
A celebration of his life and artwork is being planned at Hallwalls, 341 Delaware Ave., at a time to be announced.