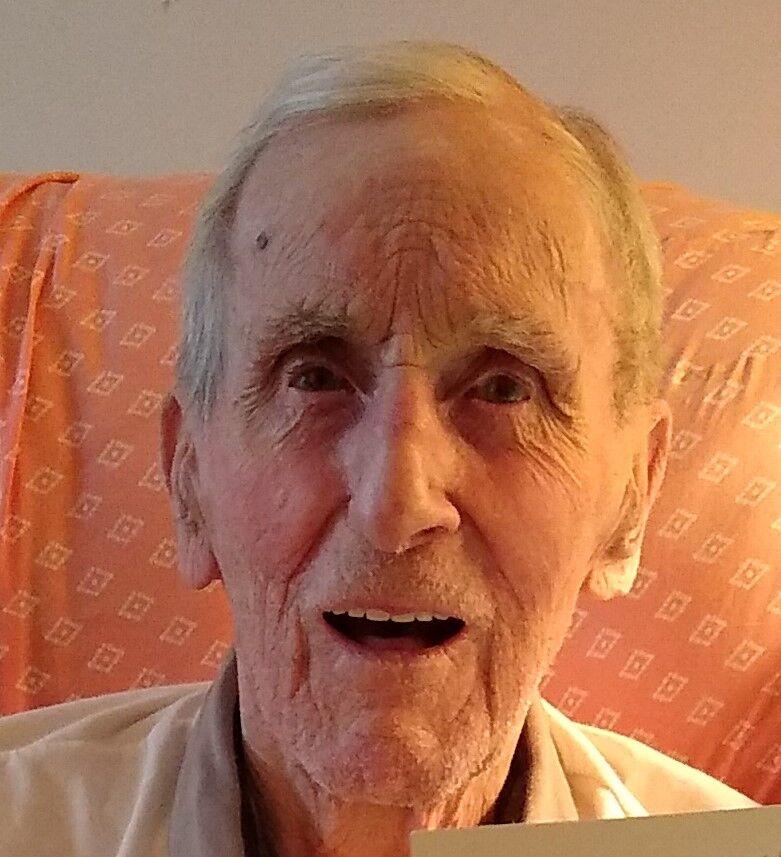 March 29, 1926 – Oct. 17, 2021
Patrick Joseph Ryan had enough accomplishments to last a lifetime by the time he turned 25.
He fought in the Battle of the Bulge, pitched a minor league baseball team to a championship and became the father of a daughter.
For the rest of his life, he worked with horses, breeding them and racing them full-time after he retired.
An Eggertsville resident in recent years, he died under hospice care Oct. 17. He was 95.
Born in Buffalo, the fifth of 10 children, his father was an immigrant from Ireland. He was drafted into the Army after he graduated from Bennett High School.
Assigned to the 11th Armored Division, 35th Tank Battalion, under Gen. George Patton, he served for three years as an assistant driver and cannoneer. He was 18 years old when he fought in the Battle of the Bulge and spent his 19th birthday crossing the Rhine River on a pontoon bridge near Frankfurt, Germany.
Later in the war, Mr. Ryan helped liberate the concentration camp at Mauthausen-Gusen in Austria, the last camp to be freed by the Allies, and oversaw the medical ward for the 4th Armored Division in Stuttgart, Germany.
After the war ended, he managed to hitch a 400-mile ride on an Allied troop transport from Steyr, Austria, to Heidelberg, Germany, to meet up with his brother Michael, who had served as an anti-tank gunner in the 2nd Armored Division.
Mr. Ryan remained in Germany for more than a year, playing baseball in the Army leagues. A left handed-pitcher, when he returned to Buffalo in 1947, he led the Murray's Delivery Service team to the Muni League championship.
In 1948, he married Virginia Schushan and signed to pitch with the Hornell Maple Leafs in the Pennsylvania-Ontario-New York (PONY) League. He earned $5 a day and got an extra $50 a month for driving the team bus.
The Boston Red Sox bought his contract that season and sent him to its Class C farm team in Oneonta, where he helped win the league championship. He pitched briefly in Fresno, Calif., but came back to Buffalo when his daughter, Cass, was born. When he resumed playing, it was in Oneonta again, but he injured his shoulder and ended his career.
Mr. Ryan worked as a security guard at the Bell Aerospace plant in Wheatfield from 1950 to 1988 and developed an interest in horse racing.
He hauled horses, worked as a ticket taker at Buffalo Raceway and became a part-owner of racehorses.
After retiring, he devoted his time to breeding and racing horses, first from stables in Glendale, Ariz., then in South Palm Beach, Fla., and Ridgeway, Ont. His best horse was a trotter named In Your Heart. He returned to the Buffalo area in 2015.
Survivors include two brothers, Thomas and Peter; his daughter, Cass Ryan; and two granddaughters. His wife died in 1983.
A Mass of Christian Burial was offered Oct. 21 in St. Mark's Catholic Church, 401 Woodward Ave. Burial will be at 1 p.m. Nov. 17 in Western New York National Cemetery, 1254 Indian Falls Road, Corfu.