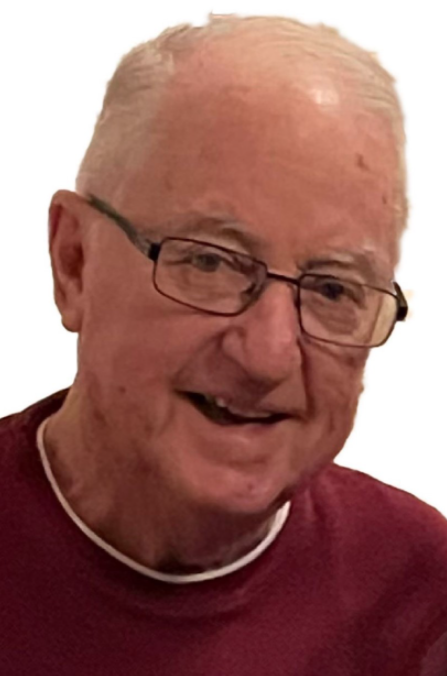 Nov. 3, 1933 – March 6, 2021
In the 1970s, Niagara Falls attorney Patrick J. Berrigan led two high-profile and important investigations.
In 1972, he spent five months looking into the policies of the Niagara Falls Police Department. His controversial 168-page report, which found irregularities in the handling of informants, evidence and confiscated property, was debated for months.
In 1975, Mr. Berrigan served as special prosecutor in an investigation of county insurance coverage that resulted in six cases and 31 local prosecutions, said his son, Patrick J. Berrigan Jr.
For his father, "the two words that were always used around town were integrity and honesty," said Berrigan Jr.
Patrick J. Berrigan died in his Lewiston home surrounded by his wife and eight children. He was 87.
Mr. Berrigan was also known for his role in the 1980 plan of the Chamber of Commerce of Bay City, Mich., to exhume Bay City native and pioneering Falls barrel-rider Annie Edson Taylor from Niagara Falls and move her to Michigan. Hired by the Michigan Chamber, Mr. Berrigan advised his clients not to attempt to move Taylor, and the plan was abandoned.
Mr. Berrigan was born in Niagara Falls, Ont., the third of six children of Thomas J. and Florence Glynn Berrigan. The family moved to Lewiston in 1950 after Thomas J. Berrigan became editor of the Niagara Falls Gazette.
His brother, Adrian Berrigan, died in childhood.
Mr. Berrigan was a 1954 cum laude graduate of Holy Cross College in 1954 and earned his law degree from Notre Dame Law School in 1957, receiving the Harry English Award for Outstanding Senior. He demonstrated a lifetime of love and loyalty to his alma mater, which has now educated three generations of the family.
While attending law school, Mr. Berrigan met Shirley Snyder of St. Charles, Ill. While courting, they enjoyed visiting the Notre Dame grotto, which his family said was illuminated in celebration of his life on the day of his death.
The Berrigans married on July 6, 1957, in St. Patrick's Catholic Church in St. Charles. They started their life together in Augusta, Ga., where Mr. Berrigan served in the Army at Fort Gordon from 1957 to 1959. He was honorably discharged with the rank of sergeant.
After returning to Niagara Falls in 1959, Mr. Berrigan joined Runals, Broderick, Shoemaker, Rickert, Berrigan & Dougherty law firm. He withdrew in 1978 to establish his own practice, which eventually became Berrigan, Perlman & Gabriele.
Mr. Berrigan was among the top labor law attorneys in Western New York. His family noted that Mr. Berrigan "was known as a fiery advocate for his clients, while retaining his reputation in the legal community as one of the most ethical attorneys in Niagara County."
He retired from his law practice in 2019.
A devout Catholic, Mr. Berrigan's faith guided him in every aspect of his life, his family said.
Mr. Berrigan served on many boards through the years, including the Niagara Falls Chamber of Commerce, the YMCA and the Niagara Falls Country Club.
He dedicated decades of service to Mount St. Mary's Hospital, where he served as president of the Lay Advisory Board and vice chair of the Board of Governors. He was also a member of the advisory board of Niagara University.
He loved spending time with family and friends playing hockey, golfing, fishing and traveling on family vacations or adventurous global cruises.
Mr. Berrigan was an exceptional hockey goalie who played until he was 74. He founded the Damn Yankees Oldtimers Hockey Club as the only United States-based old-timers team. His teammates fondly nicknamed him "Red-Lite" and plan to retire his number at their tournament, which was delayed last year due to Covid-19.
A longtime member of the Niagara Falls Country Club, last summer Mr. Berrigan again shot his age twice.
Besides his wife of 63 years, Shirley, Mr. Berrigan is survived by six daughters, Carolyn, Debbie Clark, Sue Corieri, Ann Marie Bower, Mary Davis and Tara DellaDonna; two sons, Patrick J. Jr. and James; three brothers Paul, Thomas and Michael; a sister, Mary MacKenzie; 20 grandchildren; and two great-grandchildren. 
A Mass of Christian Burial will be offered at 11 a.m. Wednesday in St. Peter's Catholic Church, 620 Center St., Lewiston. The funeral Mass will be livestreamed.