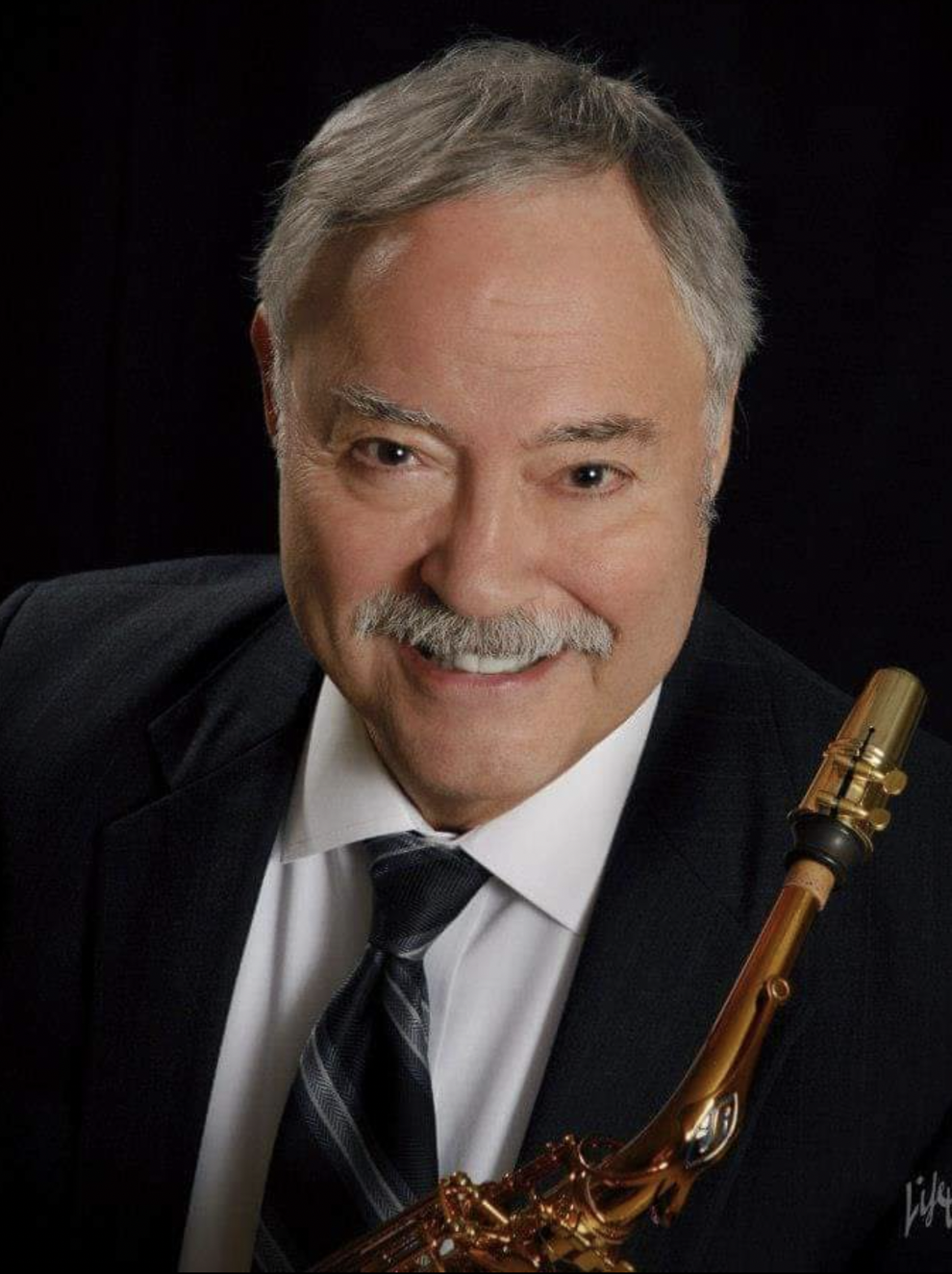 Aug. 17, 1937 – Sept. 2, 2021
Michael David Nascimben's musical roots were deep.
"Music was a huge part of Mike's life and when listening to him play you could tell it came from his soul," said Sylvia Nascimben, his wife of 54 years.
Dr. Nascimben, a saxophonist, longtime music arranger and high school and college music teacher, died in Millard Fillmore Suburban Hospital after a brief hospitalization. The Williamsville resident was 84.
"He was primarily a classical saxophonist but he played all genres of music," his wife said. "He could play jazz or ragtime in a bar and delightful church music."
Dr. Nascimben performed with the West Point military band in President John F. Kennedy's inaugural parade, was a conductor and longtime member of the American Legion Band of the Tonawandas and, with various groups, performed at Carnegie Hall, Avery Fisher Hall, the Kennedy Center, Lincoln Center, the Shubert Theatre and on "The Tonight Show Starring Johnny Carson."
He was born Michael John Gatti in Buffalo and spent his first four years in a foster home in South Wales, before being adopted by David and Fortunata Nascimben of Dunkirk.
In their home, he listened to opera and started playing accordion, "a popular instrument in Italian families," said Sylvia Nascimben. As a child, he played at weddings and other celebrations.
"After receiving information on Michael's early life from Catholic Charities, we found that it was evident that he had a love of music as a baby," his wife said. "Many years later, when we connected with his birth family, we found musical talent in that family."
In his parents' home, he quickly learned Italian, their first language. His wife said, "He was highly intelligent and picked up Italian in no time at all."
Dr. Nascimben took up the saxophone in junior high school, his wife said, because "he wanted to play in the band and the teacher said they needed a saxophone player."
He graduated from Dunkirk High School in 1955 and earned a bachelor's degree in music education from SUNY Fredonia in 1959.
The same year, he enlisted in the U.S. Army and became a member of the U.S. Military Academy Band at West Point, where he was principal saxophonist. He was also a founding member of the West Point Saxophone Quartet. He was honorably discharged in 1962.
After one year of teaching music in Olean, Dr. Nascimben was hired as a music teacher in the Niagara Falls school district in 1963. He taught there until 1968, as instrumental music instructor at LaSalle Senior High School. 
He and the former Sylvia Cowe married on Aug. 19, 1967, in Riverside Presbyterian Church in Niagara Falls.
Dr. Nascimben returned to school at the University of Michigan, where he earned a master's degree of music in wind instruments and a doctorate of musical arts in saxophone performance and was a teaching assistant in the band program. At Michigan, he was inducted into Pi Kappa Lambda, a national music honor society, and Kappa Kappa Psi, a national honorary band fraternity.
He taught at the University of Texas at Austin from 1971 to 1977, then returned to Western New York, where he worked in the City of Tonawanda school system from 1979 to 1999, including as instrumental music director at Tonawanda High School.
He taught music at Daemen College in the late 1970s and at the University at Buffalo, Erie Community College and SUNY Buffalo State in the late 1980s. He also directed the Niagara Falls Concert Band for years.
In 1958, he began arranging music, completing more than 300 transcriptions for saxophone quartet and other ensembles.
He joined the American Legion Band of the Tonawandas in 1962, and served as conductor in 1985. He was also assistant conductor, principal saxophonist and appeared as saxophone soloist.
He performed regularly with the Buffalo Philharmonic Orchestra and appeared with symphony orchestras throughout the United States.
As a member of the Amherst Saxophone Quartet, in 1980 he met renowned ragtime pianist and composer James Hubert "Eubie" Blake. Dr. Nascimben arranged many of Blake's tunes for saxophone quartet, and in 1981, the quartet recorded 14 of Blake's tunes on its album, "An American Classic: James Hubert Blake." The quartet performed at both Blake's 100th birthday and his 1983 funeral.
The quartet played on "The Tonight Show Starring Johnny Carson" in 1985.
Dr. Nascimben was also a founding member of the DaCapo Saxophone Quartet and belonged to the Erie County Wind Ensemble, Buffalo Swing, the Clearwater Community Band and other groups. His music was recorded by MCA, the Musical Heritage Society and Mark Records.
Dr. Nascimben was a longtime member of the Music Educators National Conference and the New York State School Music Association.
A member of Clarence Presbyterian Church in Clarence and Anona United Methodist Church in Largo, Fla., he enjoyed playing bridge, pinochle and euchre.
"Michael was a reserved man, but had many close relationships," his wife said. "He enjoyed quiet times, but was also very comfortable on stage performing for a packed house. He always was relaxed in performances."
Besides his wife, Sylvia Nascimben, Dr. Nascimben is survived by two sons, David Michael and Peter William Nascimben.
A graveside service will be held at 2 p.m. Tuesday in Our Lady of Mount Carmel Cemetery in Silver Creek.
A Celebration of Life is planned for next summer at the Clarence Presbyterian Church.