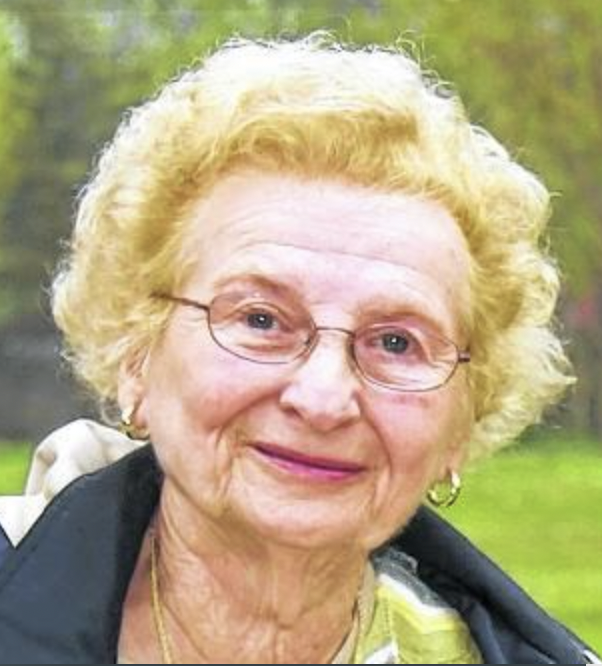 June 1, 1932 – Oct. 19, 2021
Joan Lillis had a secret to her 24 years as a council member, then town supervisor of West Seneca – the behind-the-scenes dedication, encouragement and hard work of her older sister, Margaret Mary Klipfel.
Miss Klipfel died in Mercy Skilled Nursing Facility at Our Lady of Victory, where she had lived for almost seven years. She was 89. 
After Lillis' husband died at age 35 in a car crash in 1967, Miss Klipfel and her mother not only cared for Lillis' son and two daughters, but Miss Klipfel also managed her sister's seven campaigns for office.
"I think it's an incredible story of women pulling together," said Margaret Mary "Peggy" Snajczuk, the oldest of the Lillis children and her aunt's namesake.
Miss Klipfel, the second of three daughters of Louis and Marion Britton Klipfel, grew up on Tifft Street in South Buffalo, where she lived until she needed memory care.
Miss Klipfel was an honors student at Mount Mercy Academy, graduating in 1950. She graduated in 1954 from D'Youville College, where she was active in the National Federation of Catholic College Students and the Dean's Committee of student government.
After graduation, she began work in the Erie County Social Services Department, where she spent 34 years as a caseworker and later a supervisor in the foster care and adoption division. She was dedicated to the children whose placements she arranged, her family said.
In 1963, she earned a master's degree in social work from the University at Buffalo.
Lillis' husband Bernard was a West Seneca Town Council member when he died. Their children were Peggy, 8; Richard, 7; and Maura, 6 months.
Although she was working full-time at her demanding job, Miss Klipfel stepped up to care for her nieces and nephew.
"She and my mother used to come out every day and my mother would get dinner and they would both help with the kids," said Lillis, including homework and bedtime if necessary.
"My mom would often be out attending functions when she was running, and then after she was elected, a lot of things, including town meetings, were in the evening," said Snajczuk. Miss Klipfel, whom the children called Aunt Mimi, "really stepped right in to help raise us. She and my grandmother were like surrogate parents."
In 1975, the children's grandmother died and their aunt continued to care for them. "We were still young and needed supervision, and she continued to come every day after working for the county, and really helped my mother raise us," said Snajczuk. "It's pretty incredible."
"Then as the kids got older, if they had any problems, they would go to her," said Lillis, who served 12 years on the West Seneca Town Council and then became the town's first female supervisor from 1980 to 1992.
Miss Klipfer was also the powerhouse behind her sister's campaigns, her family said, working tirelessly on the many tasks required to get her elected.
"She was a very bright woman," said Snajczuk, "very patient. But I think what's interesting about my aunt is that she worked very quietly behind the scenes," organizing volunteers, mailings and literature drops and even mobilizing voters on Election Day.
"She had tons of friends and she was very sweet," said Lillis. Even near the end of her life, when she was challenged by memory loss, she could still make humorous remarks, Snajczuk said.
Miss Klipfer was "a woman of great faith," her niece said, quietly devout, even-tempered and filled with wisdom and grace.
She loved to garden, planting and maintaining perennial gardens at the Lillis home and her own. She enjoyed roses, including some she had rooted under bell jars from cuttings taken from her own grandparents' Fulton Street garden.
Miss Klipfer took classes in horticulture at the Buffalo and Erie County Botanical Gardens. She enjoyed starting plants from seed under lights in her sister's house.
Besides her sister Joan Lillis, she is survived by two nieces, a nephew and seven great-nieces and great-nephews.
A Mass of Christian Burial will be celebrated at 9:30 a.m. Saturday in Holy Family Roman Catholic Church, 1901 South Park Ave.