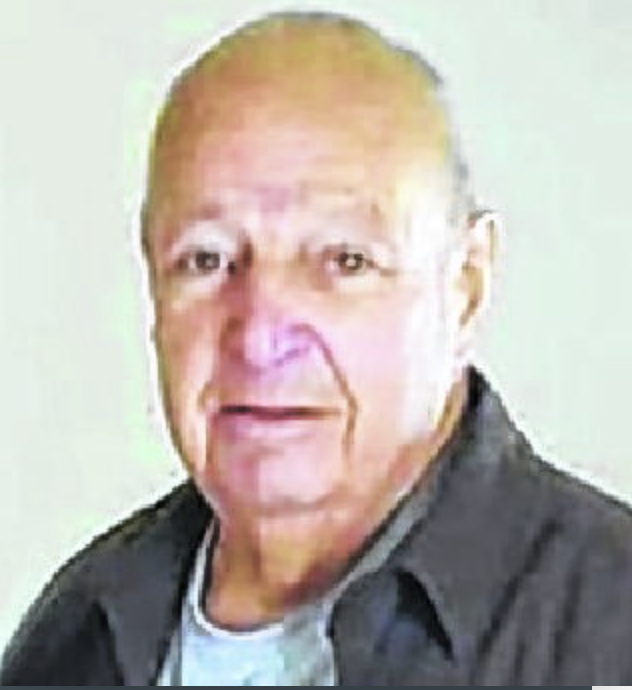 June 1, 1939 – Sept. 29, 2021
Several times in his life, John W. Drew fought to stay alive.
He battled back from a devastating work accident in the 1980s. He resisted going on a ventilator while hospitalized with Covid-19 earlier this year. And most important, he hung on until his family had a chance to mourn his beloved wife of 58 years, Carol Ann Drew, who died on Sept. 17.
Mr. Drew, known to all as Jack, died 12 days after his wife in their City of Tonawanda home, where his children were able to bring him for his final days. He was 82.
During his stay in the Buffalo Veterans Affairs Medical Center, before he came home for the final time, staff members often stopped in to visit him, said his son, John W. Drew III. Mr. Drew confided in one doctor that he struggled to stay alive "so we could grieve my mom and give her what she deserved," his son said.
When he left the hospital to attend his wife's services, the nurses on his floor hugged him and cried, his son said.
"They absolutely loved him," he said. "And that was the kind pf person he was. Wherever he went, he would win the room over."
Mr. Drew was born in Scranton, Pa., the first of three children of William John Drew and Edella Angelo Drew. The family moved to Niagara Falls when he was a child and he attended LaSalle High School.
The family then moved to Eggertsville, and Mr. Drew attended Amherst High School until Aug. 22, 1956, when at the age of 17, he joined the Navy. At boot camp in Bainbridge, Md., his company earned the prestigious Hall of Fame flag for its success in competitions.
Mr. Drew served on a tugboat, the USS Barboncito, and on PT 601, which his son said was his favorite duty. While stationed in Panama City, Fla., he was a member of the Underwater Demolition Team and played on the base's softball and basketball teams. He also worked on a Navy Mine Defense Lab in the Gulf of Mexico.
He and his wife, Carol Ann Krebs, had been childhood neighbors. After Mr. Drew returned home from the Navy, she walked up to him at a North Bailey Fire Co. picnic and said, "Hey, I know you!" They married June 29, 1963, in Eggertsville United Church of Christ.
Mr. Drew worked many different jobs after he left the Navy, including with his father at the Occidental Chemical plant in Niagara Falls and on the assembly line at General Motors. But that "was not for him – he didn't like doing the same thing every day," his son said. He finally found a good fit as an electrician and member of the International Brotherhood of Electrical Workers, Local 41.
"Dad would work where ever he could, and when times were tough and work was hard to find, he would travel across the country as far as Los Angeles to support the family," his son said. He was appreciated as a hard worker by co-workers in many places.
It was while working as an electrician in the 1980s that he was badly injured when a co-worker accidentally turned on the power while he was standing on a ladder.
"It electrocuted him and sent him flying across the room," his son said. "It was so strong that it would have and should have killed him." But he recovered and returned to work.
After retiring in the 1990s, Mr. Drew remained an active member of the union's retirees group, logging around 56 years with the union until his health began to fail.
Even in retirement, Mr. Drew never stopped working. "He would help out anyone who asked," including helping people move, do repairs or build things. When he helped out his son on what they called "Drew projects," they took their time, his son said.
"Looking back, I think it was because we just enjoyed working together," he said. 
Mr. Drew was a North Bailey Fire Co. volunteer firefighter and later an active member of its exempt organization.
He also belonged to a local Elks club and the Moose Lodge in Elkland, Pa., as well as the Park Athletic Club of the Tonawandas.
After the Navy, he played semi-pro football and softball and golfed and bowled for many years.
He also coached his son's youth soccer and football teams, and assisted with a granddaughter's softball team. A supporter of Tonawanda High School sports, he advocated for and helped build locker rooms at the old Clinton H. Small Stadium in the City of Tonawanda.
In addition to his son, survivors include two daughters, Laurie Ann Drew and Michelle Battaglia; a sister, Judith Malusek; and five grandchildren.
A memorial service was held Oct. 3 in John O. Roth Funeral Home in the City of Tonawanda.