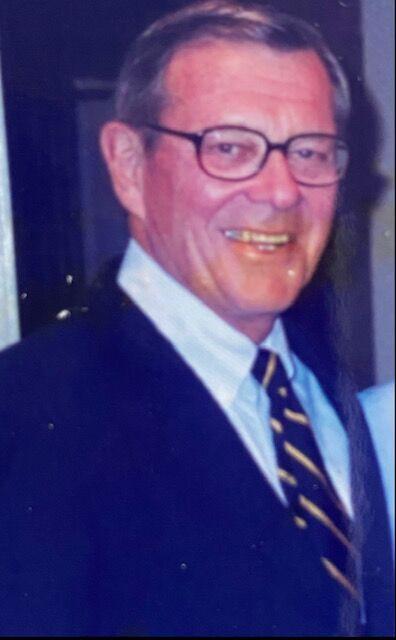 Aug. 26, 1926 – Oct. 25, 2021
John Lee Hurley Sr. started his career as an attorney, then became the key successor in what is now a fourth-generation Buffalo business.
While attending Georgetown University Law School in Washington, D.C., he met Maryann Haberl, a student at Chevy Chase College who was from Buffalo. Her father, George J. Haberl, owned and operated Commercial Pipe and Supply Corp., a distributor of pipes, valves and fittings that he had founded in 1934.
They were married in 1951 after he graduated 16th in his law school class and came back to Buffalo. He was associated with the law firm of Kenefick, Cook, Mitchel, Bass and Letchworth, currently Phillips Lytle, for about five years. Then, he joined Commercial Pipe and Supply Corp. as vice president.
He bought Commercial Pipe and Supply in 1972 and served as president and chief executive officer until 2004. Since then, the company has been owned by his son, John L. Hurley Jr. His grandson, John L. Hurley III, now is president and CEO.
Mr. Hurley died Oct. 25 in his home in Palm Beach, Fla., after a period of declining health. He was 95.
Born in Buffalo, he grew up in Erie, Pa., where his father owned a pharmacy and later held an interest in Security Peoples Bank. He had a Jesuit eduction, attending Cathedral Preparatory School in Erie, then completing secondary studies in 1944 at the Cranwell School in Lenox, Mass. He played on the football teams at both schools.
Inducted into the Army in 1944, Mr. Hurley served stateside, then went to Georgetown University on the G.I. Bill, earning his bachelor's degree in 1948 before starting law school.
An excellent golfer, he grew up across the street from a municipal golf course and shot his first hole-in-one there at the age of 12. As an adult, he won several member tournaments at his home course, the Country Club of Buffalo, and continued golfing well into his 80s.
He served on the board of directors of Security Peoples Bank in Erie and was a director of the Buffalo Club from 1988 to 1991.
In Florida, where he became a full-time resident after he retired, he was a member of St. Edward's Catholic Church in Palm Beach, the Jonathan's Landing Golf Club in Jupiter, the Beach Club in Palm Beach and the Palm Beach Old Guard.
In addition to his wife, a former president of the Buffalo Philharmonic Orchestra Women's Committee who was active in the Junior League of Buffalo, survivors include two sons, John L. Jr. and Kevin B.; two daughters, Anne B. Hurley and Barbara B. Hurley; five grandchildren and four great-grandchildren.
A memorial service was held Oct. 30 in St. Edward's Church, Palm Beach.