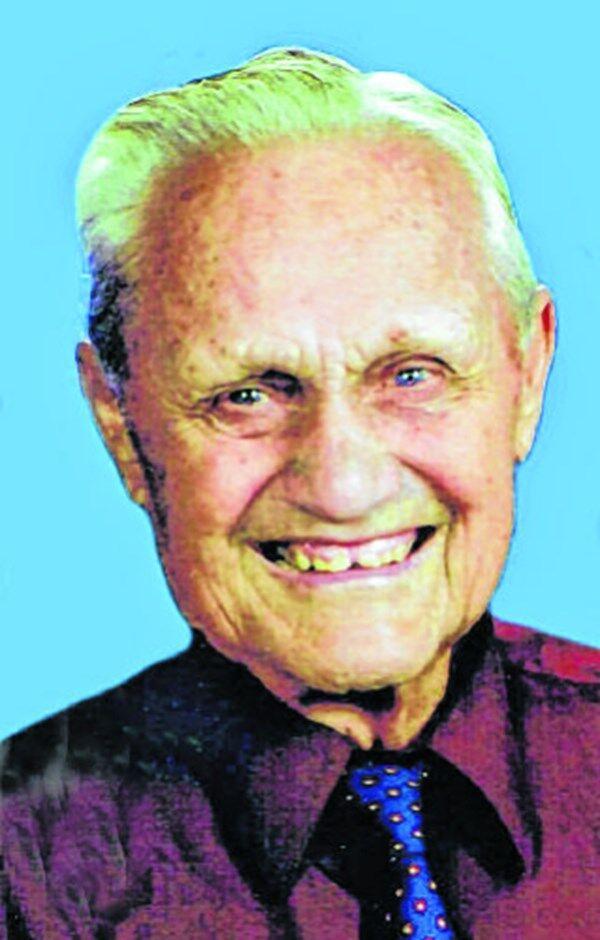 May 5, 1929 – Aug. 30, 2021
John J. Brownschidle, a home builder who coached state champion youth hockey teams and was one of the original inductees into the Amherst Hockey Hall of Fame, died Aug. 30 in Buffalo General Medical Center. He was 92.
A founder of the Amherst Youth Hockey Association in 1964, when the town's Audubon rink was built, he played a key role in starting the Amherst travel programs and placing the teams in a Canadian league so that young players could sharpen their skills against stronger competition.
As a result, the Amherst youth hockey program won numerous state and national titles. He coached many of those teams for 25 years and saw many of his players go on to compete at the college and professional levels.
One of them was his son Jeff, who died in an auto accident in 1996.
Jeff played on Mr. Brownschidle's state championship teams in the Squirt division in 1969, the Bantam division in 1973 and the Midget division in 1975, and was a member of the Peewee team that won the national championship in 1971. He went on to become captain of the University of Notre Dame hockey team and played with Hartford Whalers.
His sons Jack and Mark also played professionally after college. Jack, a two-time All-American at Notre Dame and a defenseman who played 494 games for the St. Louis Blues, credited his father for his success.
"The first day I played," Jack recalled, "my dad said, 'You're my son. I've got to be hard on you. I have to have you be the hardest-working guy on the ice.' I kept that in my mind."
Mr. Brownschidle was part of the first class enshrined in the Amherst Hockey Hall of Fame in 1977 and was inducted onto the Amherst Chamber of Commerce Avenue of Athletes in 1986.
In 2000, he received the J. Michael Duffett Memorial Award, which is presented by the Buffalo Sabres every year to an outstanding Western New York amateur hockey coach.
Born in Buffalo, the oldest of three children, he played amateur hockey in Buffalo as a teen. A standout as an outfielder for the baseball team at Parker High School in Clarence, he was invited to tryout camp with the Pittsburgh Pirates.
Mr. Brownschidle served in the Army National Guard and worked in construction with Jurek Builders until he started his own company, Donlo Builders, in 1961. Beginning as a home builder, he went on to construct apartment buildings and condominiums. He also built the Beaver Meadow Audubon Center's visitor center in Java and was a real estate developer.
"He would buy a bunch of lots, put up a model home and then sell homes," his son Lee said.
He built his own home on Clarence Center Road and bought an adjoining lot where he installed a baseball backstop. He flooded it in winter to create a hockey rink.
"Pretty much every day after school, we'd get out and skate until our feet were frozen," his son Jack said.
An avid golfer, he won many championships, including the Dande Farms President's Cup in 1986 and the Buffalo District Senior Net Championship in 2006. He was the Dande Farms overall net club champion in 2008.
He hunted deer and turkey at his cabin in East Otto, hunted caribou in Alaska and caught walleye in northern Canada. His trophies include a 14-point buck, believed to be one of the largest taken in Cattaraugus County, and a 10-pound walleye.
Mr. Brownschidle formerly was a volunteer firefighter with the East Amherst Fire Department, where he played trumpet in the marching band.
He married his high school sweetheart, the former Lois Hoppe, in 1950 in SS. Peter and Paul Catholic Church in Williamsville. She died in 2016.
Survivors include four sons, Lee, Terry, Jack and Mark; a daughter, Joanne Brown; 17 grandchildren and seven great-grandchildren.
A Mass of Christian Burial was offered Sept. 6 in St. Mary's Catholic Church, 6919 Transit Road, Swormville.