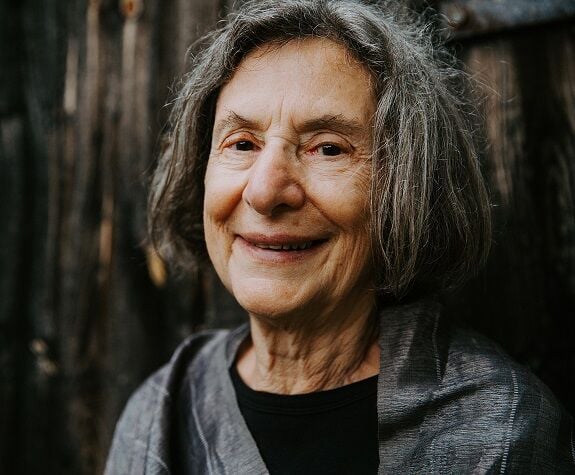 June 15, 1938 – Oct. 31, 2021
Isabel Marcus, a pioneering law professor whose advocacy for women's rights spanned the globe, died Oct. 31 in Los Angeles after living with advanced Alzheimer's disease. She was 83.
Dr. Marcus recently returned to California after five decades in academia, mostly at the University at Buffalo, where she founded or led programs dedicated to gender equality and was twice a Fulbright scholar.
Born to a conservative Jewish family in the Bronx, she found a love for books at an early age. She particularly treasured Richard Halliburton's "Book of Marvels," a copy of which she checked out of the local public library. It released her from her apartment to places she would one day go, including Latin America, Europe, Egypt, India, China and the Holy Land.
A moment of personal clarity came as an 11-year-old with standout Hebrew school marks. Summoned to the rabbi's office, she was asked what she wanted to be when she grew up. She told him she wanted to be like him, a rabbi. This was impossible, he said – though she could be a rabbi's wife. In this rejection her future feminism took root.
As a 15-year-old, Dr. Marcus was the only girl among the several winners of a national "I Speak for Democracy" oratory contest sponsored by the Voice of America. She would recount how that victory earned her a trip to Washington, D.C., and a cameo with President Dwight Eisenhower and Vice President Richard Nixon.
She later returned to New York City, enrolling in Barnard College, where she was elected class president as a freshman and later student body president. Her first brush with intrigue came when she left Barnard for a year to serve as international affairs vice president for the National Student Association. The organization was clandestinely funded by the Central Intelligence Agency, and she later recounted staff members having mysterious phone conversations she later understood were with government handlers.
The position led to a rush of international travel, and her wanderlust was confirmed. She completed her undergraduate education at the London School of Economics, then went to the University of California-Berkeley, where she earned a doctorate in political science and a law degree in 1975.
It was during her time in Berkeley that two marriages produced a daughter and son.
When the university denied Dr. Marcus a year of leave for her second pregnancy as a graduate student, she found a mentor in Professor Herma Hill Kay. Her involvement in a federal gender discrimination lawsuit filed against the University of California in the 1970s cemented a reputation as a radical, and, Dr. Marcus said, her denial of employment at state-sponsored universities.
She sought opportunity outside California and starting in the late 1970 taught law and public policy for several years at the University of Texas-Austin. In 1982, she came to Buffalo.
At UB, she first focused on labor and family law. Later she shifted to women's rights and gender equality, becoming a scholar of international human rights.
Dr. Marcus remained an activist, especially for women's rights. Her public conflicts with Operation Rescue, the anti-abortion group that Buffalo Mayor James Griffin invited to town in 1992, led to death threats. Dr. Marcus also worked with Erie County courts to strengthen the help provided survivors of domestic violence.
Her focus also was international. As one of the few Westerners in Beijing in June 1989, she went to Tiananmen Square and met with students before the government massacred them. After a harrowing ride to the airport, she was evacuated on one of the last flights out along with other professors and students who were on a UB exchange with Beijing University.
She was a Fulbright scholar in 1997 in Romania and later in Macedonia, and taught at universities in a dozen other countries.
At UB, Dr. Marcus co-founded the Institute for Research and Education on Women and Gender and served as director of graduate and international programs at the law school, leading students on trips to the former Yugoslavia and elsewhere. In 2012, the university formally recognized her contributions to international education.
She reached her goal of retiring at 80, a dedicated servant to education.
On a walk the morning she died, she listened as her son said she had imbued in her own children a sense of inquiry and discovery, which they in turn had passed on to their children.
"That's lovely," she said with a smile.
She is survived by her daughter, Erica Pritchard; a son, Justin Pritchard; a sister, Lois Traub; and four grandchildren.
No public services are planned.