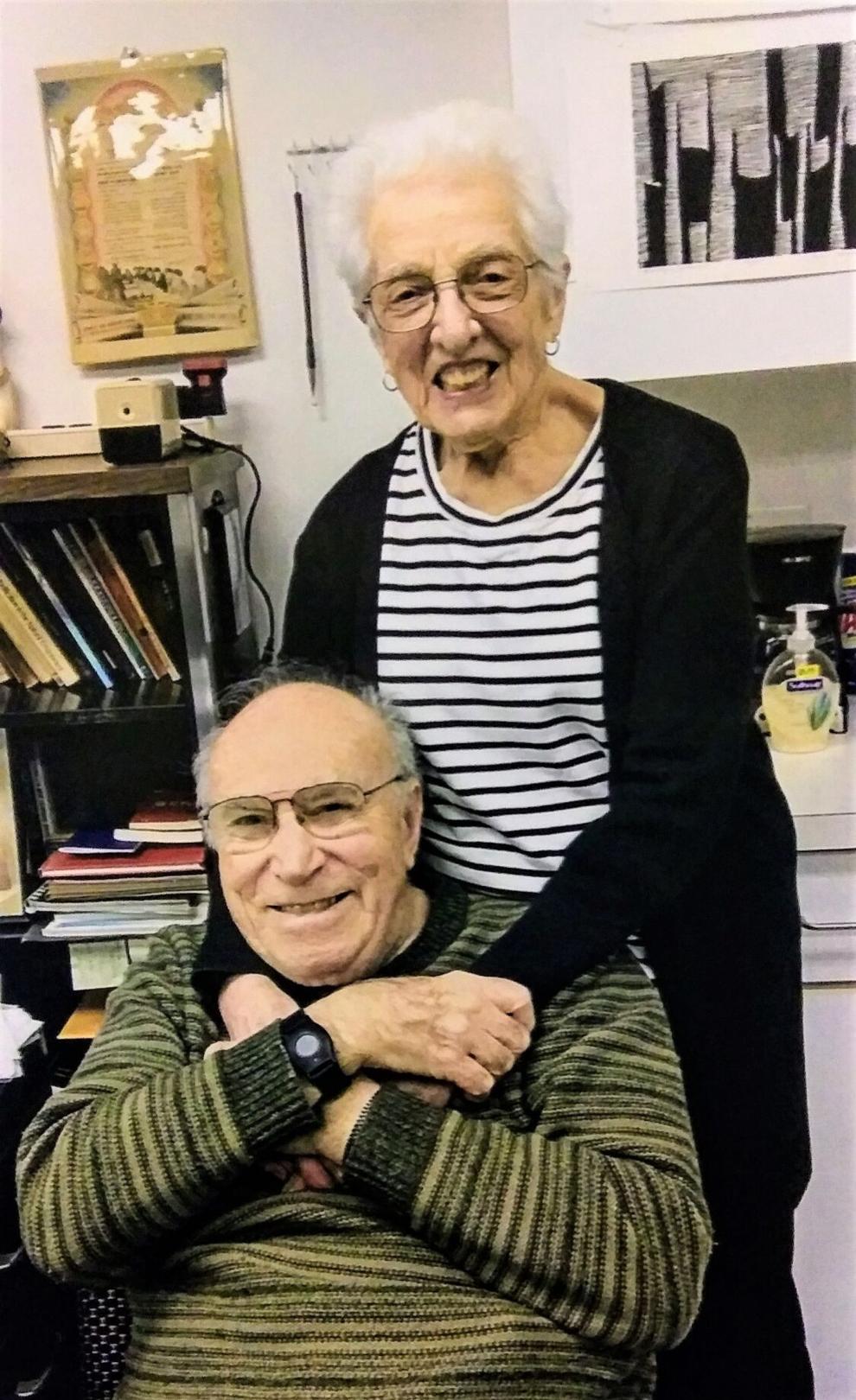 May 24, 1925 – Nov. 2, 2021
Harold L. Cohen, dean emeritus of the University at Buffalo School of Architecture and Planning, was neither a licensed architect nor trained specifically as an urban planner.
Even without those bona fides, his contributions to helping preserve Shea's Performing Arts Center and the Theatre District that surrounds it have left a bold imprint on downtown Buffalo and its subsequent development, according to Robert Shibley, the current dean of the School of Architecture.
"Harold lived large and wasn't overly impressed with those kinds of credentials anyway," Shibley said. "I mean, he built the faculty that was maverick in that same respect." 
Mr. Cohen, who died on Nov. 2 at age 96 in his residence at City Centre, took over as the second dean of what was then called the School of Architecture and Environmental Design only five years after it was created. Buffalo was in the beginning of a crushing economic downturn and steep population decline, but he had a vision in which the school could assist in reshaping the fortunes of the city's downtown corridor.
"That was a kind of catalyst move, which inspired a lot of us who came after him," Shibley said.
Mr. Cohen was a man of varied interests that included painting, printmaking and sculpture, among his other artistic and problem-solving pursuits.
Mr. Cohen, whose principal training was in design, was born in Brooklyn, where he was raised in a socially conscious Orthodox Jewish home, his daughter Lore Devra Levin said.
"He also graduated top of his class from Yeshiva," Levin said. "He went to both public and religious schools."
Mr. Cohen graduated from both schools in 1940, and attended night classes at Pratt Institute in Brooklyn before enlisting in the Navy in 1943. He spent a three-year tour of duty in the Atlantic, South Pacific and European theaters during World War II.
When he returned stateside in 1946, he attended the Chicago Institute of Design – now the Illinois Institute of Technology, Institute of Design – on the G.I. Bill, and simultaneously attended Northwestern University in Chicago, where he studied humanities. He graduated from the Chicago Institute of Design in 1949 with a bachelor of arts degree in product design and was invited back as an instructor.
Trained in the Bauhaus tradition of art and design at the Institute of Design, he also taught as a professor and served as an administrator at several other universities before he came to Buffalo. At Southern Illinois University in Carbondale from 1955 to 1963, he built and then chaired the design department.
Mr. Cohen succeeded John Eberhard, the first dean of the School of Architecture and Environmental Design, who was appointed in 1968.
When he joined the school in 1974, Mr. Cohen continued the innovations started by Eberhard, including the move of the school to Hayes Hall, according to a history of the UB School of Architecture and Planning on the school's website.
He also played a pivotal role in carrying forward the school's founding ethos, which viewed architecture and design in relation to its social, environmental, technological and cultural contexts. 
He stepped down as dean in 1984 and retired from teaching at UB in 2000. He resumed his love of art and printmaking and, at age of 75, he designed and opened an art studio downtown, where he combined the tenets of his religion, along with his training in design and art to produce a collection of more than 500 prints and hundreds of paintings and sculptures.
His prints included wood engravings, wood cuts, plastic and metal drypoint etchings, collagraphs, linocuts and intaglios. All of his plates and blocks were inked by hand. Mr. Cohen has also produced a limited series of serigraphs produced on screens that he made by hand.
"My own struggles as a victim of Anti-Semitism and bigotry left a permanent impression and a desire to help humanity. I spent my life as a professor and administrator helping today's youth grow beyond their isolation and personal struggles to help others," Mr. Cohen said.
A major collection of Mr. Cohen's prints, paintings and sculptures resides at the Burchfield Penney Art Center. 
His interests and endeavors extended beyond architecture, art and design to medicine, housing and many other disparate areas.
"There are no glass ceilings. He taught me that. There are no glass ceilings except for those we set for ourselves," his daughter said. "There is no reason why our brains can't function at a higher level, and his did."
In 1982, Mr. Cohen became director of the Health in Housing Center at Buffalo. He was appointed director of a World Health Organization Collaborating Center for Research on Health in Housing in 1998.  
His wife of 68 years, the former Mary D. Kohn, died at the age of 91 on June 16, 2020.
Surviving are two daughters, Lore Devra Levin and Jano Cohen; a son, David; and two grandchildren.
A memorial service for Mr. Cohen and his wife is planned for April 2022.