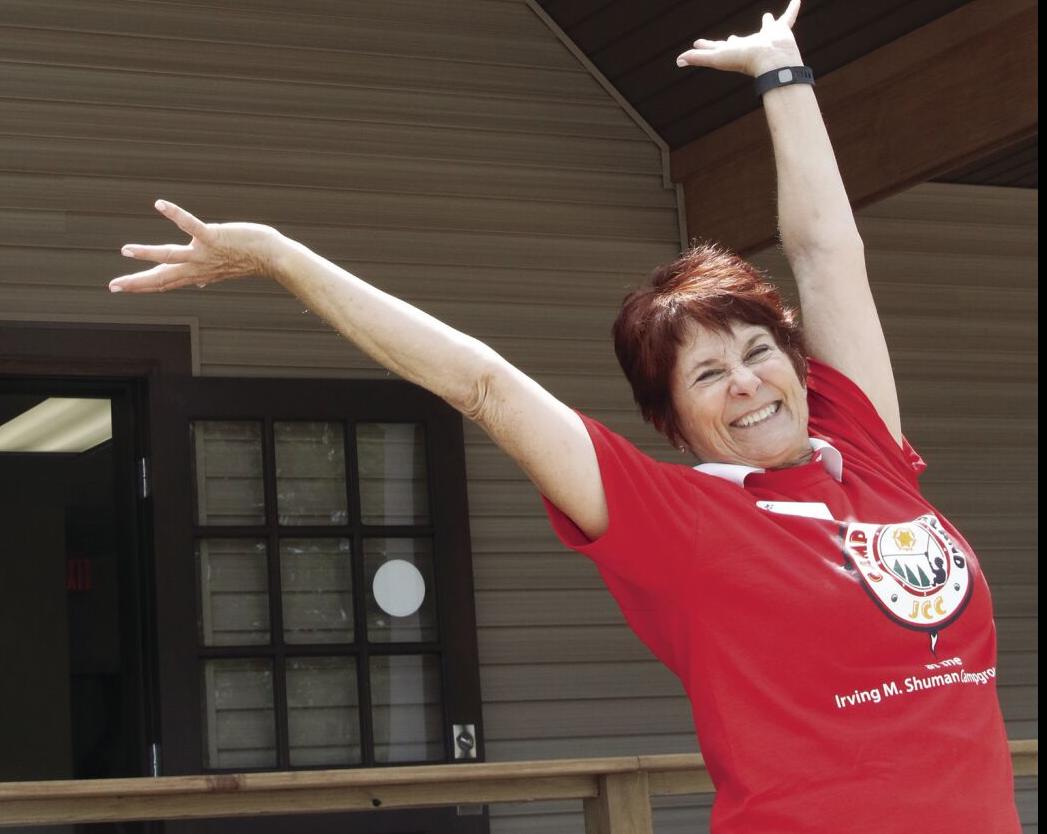 Jan. 6, 1945 – Dec. 18, 2021
Gretchen S. Gross had a knack for nurturing.
She made it her mission at Audubon Child Development Center, which she co-founded in 1974.
Her contributions to the youngsters at the Jewish Community Center of Greater Buffalo's Camp Centerland led to an award from the National JCamp Conference.
After she married attorney Gordon R. Gross, it extended to his family.
"She didn't have to treat my children like her own grandchildren, but she did," her stepdaughter Debra Gross-Weiner said. "She was the most generous, loving ... this is a hard loss."
Mrs. Gross died suddenly Dec. 18 in Medical University of South Carolina in Charlestown after the car in which she was a passenger was struck by a drunken driver. A winter resident of Kiawah Island, S.C., she was 76.
Born Gretchen Shaw in Buffalo, the older of two children, she was a 1962 graduate of Lafayette High School. She attended Buffalo State College, then enrolled in Friends World College, now Long Island University Global College.
Students there went abroad for six months every year to immerse themselves in the language and culture of their host countries. She studied in Mexico and India.
After marriage to another student ended in divorce, she returned to Buffalo and began working at one of the area's first day care centers, Kiddie Koral at the Amherst Manor Apartments. She took courses in education and photography at the University at Buffalo.
In 1974, she and a partner founded the Audubon Child Development Center in Getzville with three teachers and 21 children. For a few years, it affiliated with the Park School to offer programs for preschoolers.
After her partner left in 1997, the school moved to a newly built facility near Ingram Micro in Amherst and became Audubon at College Park with 33 teachers and 185 children.
All three of her grandchildren attended her school. Regularly interviewed as an expert on childhood development, she retired in 2012.
She and Mr. Gross met on a date arranged by her mother and his cousins, who played cards together.
"It went really well," Debra Gross-Weiner said. "In 1979, I came back to Buffalo and was taken to Gretchen's place for dinner and I adored her."
She and her husband were active as volunteers, board members and donors for a variety of charitable, cultural and philanthropic organizations.
Their contribution of $1 million in 2008 established the Department of Jewish Thought, Heritage and Culture at UB and endowed a professorship.
He marked her 70th birthday in 2015 with a gift that created the Gretchen S. Gross Omanut (Arts and Crafts) Center, the largest building at Camp Centerland.
"She was not a materialistic person," her stepdaughter said. "What was important to her were the Camp Centerland children."
She chaired the Jewish Community Center's Early Childhood Committee, its Camp Centerland Committee and had been an officer on the camp's Governance Committee since 2008.
A member of the Association for the Education of Young Children from 1980 to 2010, she served on Temple Beth Zion's Task Force for Early Childhood Education and was a board member of the Bureau of Jewish Education for many years.
She was president of the Jewish Community Center from 2013 to 2015 and received its Ralph Kushner Volunteer Service Award in 2020. In recent years, she was a board member of the Foundation for Jewish Philanthropy.
Her work with the Buffalo Jewish Federation included chairing its Super Sunday fundraiser and serving on the campaign's Lion of Judah committee and its kickoff dinner committee. She and her husband also led a mission to Israel. The Federation gave her its Nathan Benderson Award in 2016 for her philanthropic leadership and her work in education.
Former JCC executive director Rick Zakalik remembered her as a leader and volunteer who always took part in activities, "often bringing her tremendous talent as a photographer to capture the spirit and energy of JCC members, staff, programs and events."
She was a member of the United Way "Success by Six" advisory council in the 1990s, volunteered on its "Read to Succeed" program and chaired Kids Voting in Western New York. She was named a Woman of Influence in 2008 by Buffalo Business First.
She also was a volunteer and donor to Roswell Park Comprehensive Cancer Center, the Community Foundation of Greater Buffalo, the Buffalo Philharmonic Orchestra, SUNY Buffalo State and its art conservancy program, St. Mary's School for the Deaf and the Buffalo Hearing and Speech Center.
An avid tennis player, she turned to golf after an injury and was active in women's groups at the Westwood Country Club and the Park Country Club.
Her photographs regularly appeared in the Jewish Journal of Western New York and daily in her social media postings. One of them was selected for an exhibition at the Castellani Art Museum at Niagara University.
Survivors include two stepdaughters, Debra Gross-Weiner and Sandra Wolchok; a brother, Craig Shaw; an aunt, Dorothy Shaw; three grandchildren and two great-grandchildren. Her husband died in 2019. 
Private funeral services at 1 p.m. Thursday can be viewed online via a livestream. A link to it can be found at amherstmemorialchapel.com.