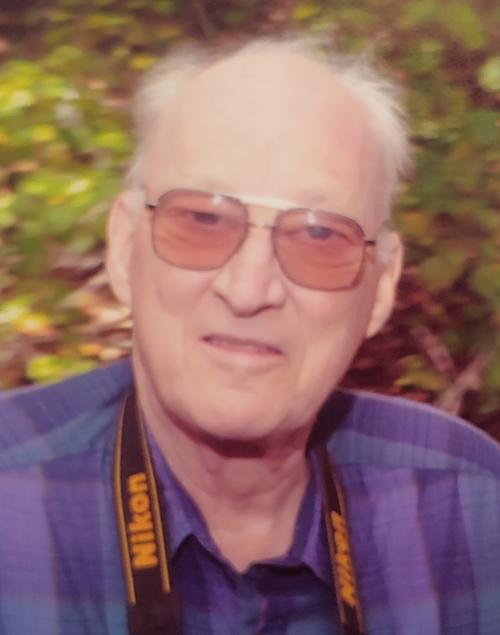 April 20, 1944 – Jan. 8, 2022
Gerald S. "Jerry" Masker, a research and development manager for local technology firms and an expert marksman, died Jan. 8 in his Getzville home after a period of declining health. He was 77.
Born in the Hudson Valley, he grew up in Pleasantville, where as a boy he developed fascinations with trains – there were railroad tracks 150 yards from his house – and electricity.
"He got in trouble sticking things in the outlets – his mother's nail file, his father's pocket knife and other objects," his daughter Sally Ann Ginsberg wrote. "He just had to find out what was in there and how electricity worked."
He earned an associate's degree in electrical technology from Westchester Community College, worked for a year as a technician at General Precision Labs in Pleasantville, then enrolled at the University at Buffalo, where he earned bachelor's and master's degrees in electrical engineering and studied computer science.
Along with one of his professors, Mr. Masker joined a startup company, Comptek Research, working for 11 years as a research and development manager. He then went to a spinoff of Comptek, Barrister Information Systems, where he was vice president of R&D. He later became director of system software at another startup company, ATTO Technology, retiring during the pandemic.
Despite severely impaired eyesight, he became an expert at benchrest shooting, learning from his father, Seely O. Masker, a marksman and gunsmith who made specialty rifles. He set several world records and won hundreds of awards. He was inducted into the U.S. Benchrest Hall of Fame in 1988 and continued shooting until recently.
While at UB, he met Natalie M. Pollack on a blind date and they were married in 1968. A computer teacher at Buffalo School 84, she died Aug. 23.
In addition to his daughter, survivors include a sister, Ruth Fuller; a brother, Arthur; and three grandchildren.
A funeral service will be held at 10 a.m. Saturday in Amigone Funeral Home, 5200 Sheridan Drive at Hopkins Road, Amherst. It can be seen via livestream at my.gather.app/remember/gerald-masker.