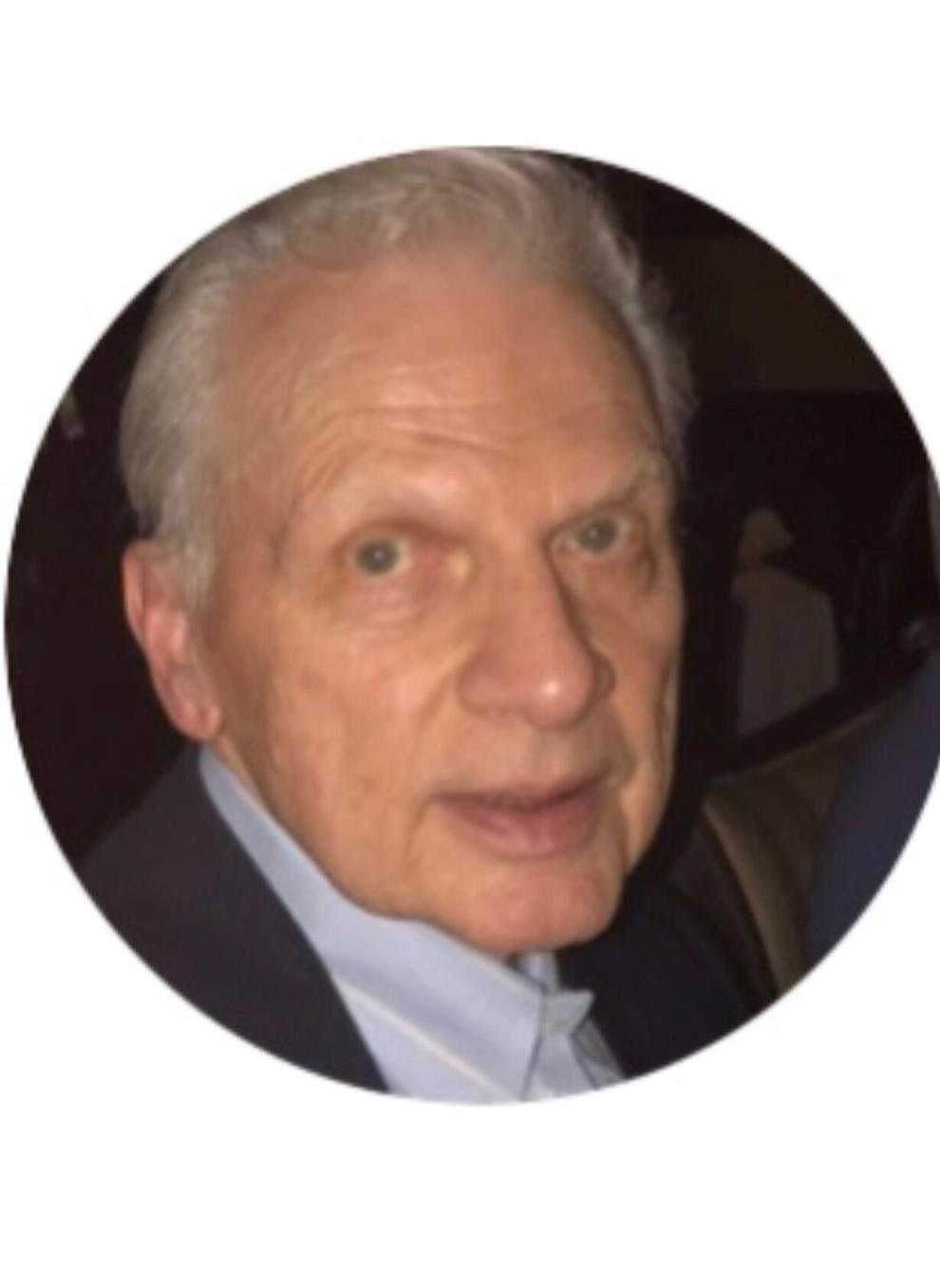 Nov. 20, 1934 – Jan. 31, 2023
George N. Nicolas Jr. showed his aptitude for drawing and engineering from an early age.
He finished first a preliminary heat in Buffalo's Soap Box Derby in 1947 with a racer that he built. He had one of the winning entries in the Buffalo Science Museum's science essay contest in 1948. One of his drawings earned a citation in the citywide Hobby Fair in 1949.
He went on to be given a place in the Niagara Aerospace Museum in Niagara Falls, where some of his designs for Bell Aerospace in the 1960s are on display.
Mr. Nicolas died Jan. 31 in his daughter's home in Clarence Center after a short illness. He was 88.
Born in Buffalo, the oldest of six children, he was the son of an electrician and grew up on Northampton Street. He graduated from Seneca Vocational High School in 1954 and served in the Army National Guard, where he was a senior military policeman.
After Mr. Nicolas earned a degree in tool design in 1958 from Erie County Technical Institute, now SUNY Erie Community College, his first jobs in the field were at Sylvania Electric Products and Trico Products Corp.
In 1961, he joined Bell as a design engineer, providing plans for various sections of aircraft and equipment for areas where aircraft landed.
He went to Calspan Corp. as a design engineer in 1969, working on aircraft redesign modifications in electromechanical systems.
He then became lead machine designer for ATSI Inc. from 1973 to 1977, overseeing blast furnace machinery design.
Mr. Nicolas was a machine designer and checker for the Turbo Division of Dresser Rand from 1977 to 1979. Then he returned to Bell as principal design engineer, in charge of design for microwave antenna systems and preliminary design for various vehicles.
He was a mechanical engineer for Hibbard Engineers in 1992 and 1993, overseeing design of a camera-equipped periscope to view the nuclear fuel vitrification process behind shields at the West Valley Demonstration Project, then was senior design engineer for the site from 1994 until he retired in 1999.
He designed and built four homes for his family, the first of them in the Town of Tonawanda, followed by three homes in Clarence. One of them earned a Beautification Excellence Award from the Clarence Chamber of Commerce.
Mr. Nicolas also owned a residential construction business, Nicolas Homes Inc., for several years in the 1980s.
As a young man, he followed in his father's footsteps as a bicycle racer, then became a motorcycle racer. He continued riding his Harley-Davidson until three years ago.
A member of the Aero Club, he was an airplane hobbyist, building and flying remote-controlled model aircraft.
He and the former Roslyn Marano were married Sept. 1, 1956. She died in 2003.
Survivors include two daughters, Marie Chudoba and Sharon Stein; a sister, Clara Parisi; four brothers, Ronald, Richard, Eugene and Gary; and seven grandchildren.
A Mass of Christian Burial was offered in Latin Feb. 4 in St. Anthony of Padua Catholic Church, 160 Court St.