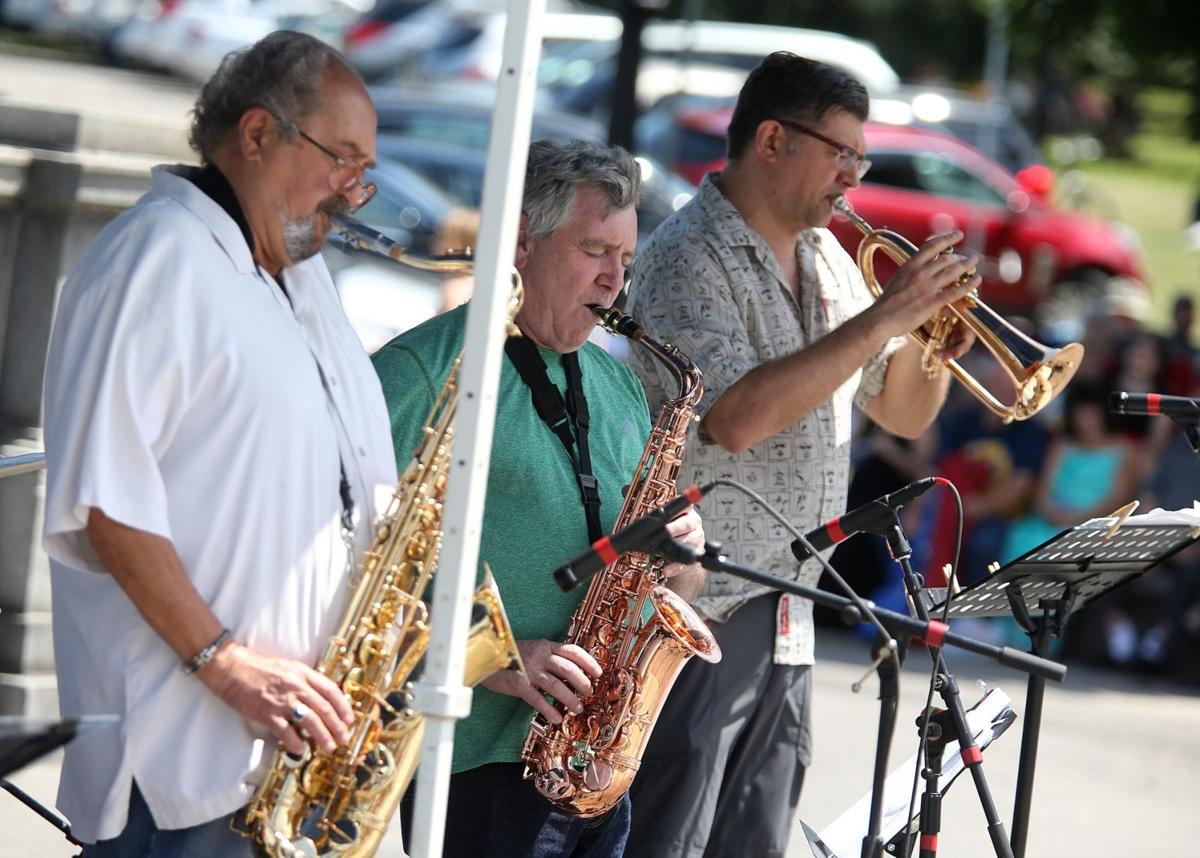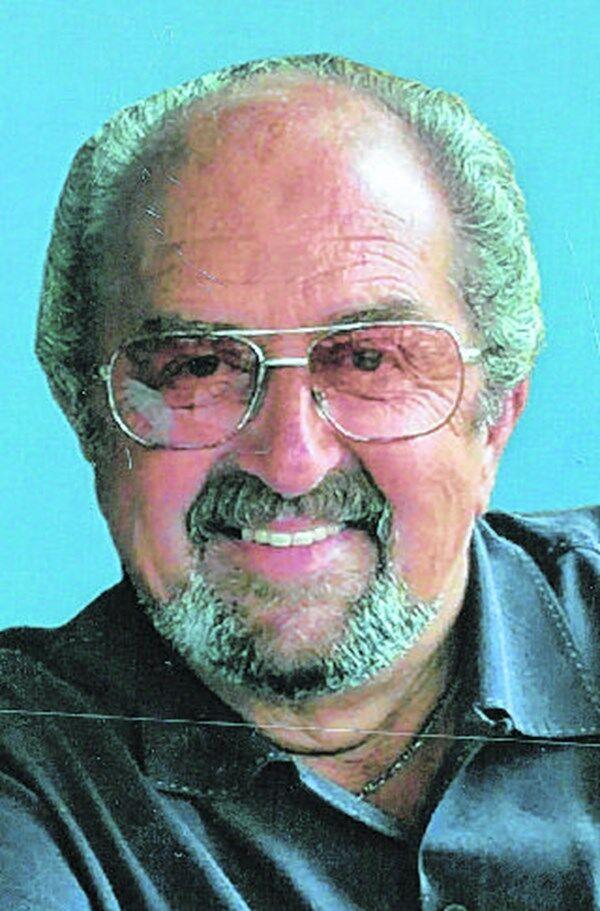 March 30, 1941 - May 26, 2021
Saxophonist Felix M. "Phil" DiRe led an illustrious career in the music industry, performing for White House functions as leader of a jazz quartet in the U.S. Marine Corps Band, playing alongside music legends such as Duke Ellington, Dizzy Gillespie, Frank Sinatra and Tony Bennett, and arranging and directing music for singer Keely Smith in California.
But his Buffalo roots and family always drew the renowned tenor player home, where he helped to start the Buffalo Jazz Ensemble and the Jazz at the Albright-Knox program. He even ventured far afield of his expertise to write a computer program that would help the HVAC business that his father started, Sunbeam Heating and Cooling.
Born in Buffalo on March 30, 1941, Mr. DiRe graduated from Grover Cleveland High School and attended SUNY Fredonia before leaving to pursue music. But with the start of the Vietnam War, he was drafted into the military, serving initially in the U.S. Army from 1963-1965, and then in the Marines from 1965-1967.
In the Army, he was switched to the traveling Army Field Band because of his skills. He and his wife married during that time, and he was also asked to teach at the Naval School of Music in Virginia Beach. But when he was preparing to leave the Army, the Marine Corps Band asked him to put together a jazz group for permanent duty stationed at the White House.
That quartet – which also included Jazz Hall of Fame inductee Justin DiCioccio on drums and prominent Buffalo bassist Nick Molfese – performed at parties, dances and state dinners, including a birthday party for Ellington, as well as the weddings of President Lyndon Johnson's two daughters. And they played with Ellington, Gillespie, Stan Getz, Gerry Mulligan and Billy Taylor, among others.
"It was a very interesting four years for him there," said Mr. DiRe's widow, the former Geraldine "Gerri" Bruccoleri.
After his service, he returned to his hometown, where he enrolled at the University at Buffalo, graduating with a degree in music performance. But while in school, he was also asked to become an instructor in jazz history and music theory, which was new for the music department.
And at the request of then-Buffalo Mayor Stanley Makowski, Mr. DiRe also began working to develop the Buffalo Jazz Ensemble, whose inaugural performance took place in November 1972, to a standing-room-only crowd at Buffalo's Central Library.
The group was placed on government-sponsored employment, with paychecks and healthcare, and was based out of the Delaware Park Casino. It would later perform concerts at the Keenan Center, Studio Arena Theatre – now Shea's 710 Theatre – and Artpark in Lewiston, and received a grant from the New York State Council on the Arts.
"That's when all the music really started here in Buffalo," Geraldine DiRe said. "When all the musicians and artists saw what they could do, they just went full force ahead ... It was Black and white, and they were all treated equally. It was wonderful what he started."
While at UB, DiRe also began working with a local blues band known as the House Rockers, which included Ernie Corallo, Jim Calire, Joey Giaranno, Sandy Konikoff and Jay Beckenstein – a saxophonist who would later co-found the band Spyro Gyra in 1974 with Jeremy Wahl. The House Rockers performed at Buffalo clubs such as Sunday's, the Belle Starr, Casey's and One-Eyed Cat, and also teamed up with the Jazz Ensemble, where Mr. DiRe demonstrated his original music.
"Phil was always a jazz musician, but he leaned toward blues and rock. He enjoyed it all," his widow said.
In 1975, Mr. DiRe worked out a deal between the city, the New York State Council on the Arts, the National Endowment for the Arts, the Association for Jazz Performance and the Musician's Union to fund an ongoing series of concerts by the Jazz Ensemble in most of the city's parks, cultural centers and schools. It began at the Albright-Knox Art Gallery, became a weekly summer event and eventually evolved into Jazz at the Albright-Knox.
The ensemble members also held free clinics for aspiring musicians throughout the city to expose music to more young people, and eventually gave rise to what became known as "fusion music." Among the prominent local performers who played with the ensemble were Beckenstein, Wahl, Al Tinney, Lou Marino, Joe Ford, James Clark and Sabu Adoyola.
In 1976, Mr. DiRe and moved to Los Angeles to become a studio player, but soon decided that it wasn't satisfying. "He felt like he was working in a factory," his widow said. So he left for Palm Springs at a friend's request to play at a new club owned by Smith, becoming the singer's music director, arranger and conductor.
After briefly returning to Buffalo, Mr. DiRe and Smith formed a new band with saxophonist Sam Butera that would tour the lounges and showrooms of Las Vegas and Atlantic City, and performed with Sinatra, Bennett, Sammy Davis Jr., and Billy Eckstine.
Mr. DiRe and his family lived in Las Vegas, but then tragedy struck. Their 13-year-old son, Michael J. DiRe, died following a freak accident in the Nevada desert in early 1982, when a tunnel he and a friend were playing in suddenly collapsed, burying him. Mr. DiRe lost interest in music and the family returned to Buffalo, after selling a stove and refrigerator just to rent a truck for the move. After several years, he put together a new band called Blue Monday.
But by then, DiRe also had another side to him. Fascinated by slot machines while in Las Vegas, he taught himself how to write code without any background or training in computer programming, and developed an algorithm. He obtained 16 patents for a new machine, which he called WinIt, and sold it to Games of Nevada Inc., a now-defunct company that deployed the machine in the Bally's, Circus Circus and Excalibur casinos.
When he returned to Buffalo, he focused on his family's HVAC and plumbing business, Sunbeam. His brother, who ran the company, needed a new computer program to manage the business, so instead of paying $50,000 to buy one off the shelf, Mr. DiRe went to work writing software to handle inventory, accounting and other matters.
In 1994, that became Successware, which Mr. DiRe grew before selling it.
"That's where we made our money to live," Geraldine DiRe said. "You never make money when you're a musician."
Even so, he continued playing, she said, right up until a week before a stroke put him in the hospital in January.
"It was right up until the end that he was blowing that horn," she said.
Survivors include Geraldine DiRe, his wife of 57 years; three daughters, Maria Elwood, Michelle Peters and Deanne King; one brother, Vincent; 12 grandchildren; and two great-grandchildren.
The family will receive friends on Monday from 3 p.m. to 8 p.m. at Amigone Funeral Home, 5200 Sheridan Dr. A Mass of Christian Burial will be offered at 10 a.m. Tuesday in St. Rose of Lima Church, 500 Parker Blvd.