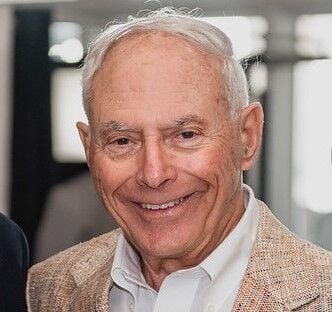 May 12, 1933 - Dec. 22, 2020
F. Warren Kahn, a longtime attorney in Niagara County known as much for his sense of humor and love of golf as his respected law practice and appointed legal roles, left a sealed, handwritten note for his family.
"To Be Read At My Funeral," it was titled. In it, he said he "died a happy man," and that he was writing the note because, "as a lawyer, I'm trying to get in the last word."
Mr. Kahn died Tuesday in his Youngstown home after a lengthy illness. He was 87.
Mr. Kahn, who hung a shingle in Lewiston and practiced law on his own for much of his 54-year career, also served in several appointed positions, including assistant Niagara County district attorney and first assistant Niagara County attorney for 10 years. He was the town attorney in Wheatfield, Niagara and Wilson; school attorney for the Wilson and Lewiston-Porter school districts; labor relations specialist for Erie 1 BOCES; legal assistant for the New York State Assembly; and special counsel to the towns of Lewiston and Porter.
"Warren was a true gentleman and friend to all here at Lewiston-Porter," Lew-Port Superintendent Paul Casseri said. "His sound advice and counsel guided Lewiston-Porter through some difficult years. His passion for education and learning have impacted our school community in a positive way." 
After retiring in 2013, Mr. Kahn's sense of humor was so loved by members of a neighborhood social group that members asked him to be the group's stand-up comic for their monthly gatherings. He often practiced the jokes before presenting them and assured his family that most of the jokes were clean.
Mr. Kahn was often described by colleagues and clients as a consummate professional with unwavering principles, and even more often as a "sweetheart," "gentleman," or "mensch." 
His humor was evident even as he waged a long battle with cancer. Despite pain and other ravages from disease, he remained kind and hilarious, his one-line zingers intact, always joking with family, friends and others caring for him until he was too weak to speak.
Mr. Kahn was an avid golfer and longtime member of Niagara Falls Country Club, where he golfed every Saturday, weather permitting, for more than four decades. He was an enthusiastic sports fan who supported local teams, attended many Super Bowls, and loved watching the New York Yankees on TV.
Born and raised in Niagara Falls, Mr. Kahn received a bachelor's degree from Cornell University in 1955, and graduated from the University of Buffalo School of Law in 1959. He spent 11 years in the U.S. Army Reserve.
He was a lifetime member and past president of Temple Beth El in Niagara Falls. He was a director of the New York State Bar Association, Municipal Law Section. He was a president and director of the New York State Association of School Attorneys and was one of the founding members of the Niagara County Employee Credit Union. He also supported many local charities.
Survivors include his wife of 62 years, Leila; two sons, David and Alan; a daughter, Elizabeth; four grandchildren; and three stepgrandchildren.
Due to the Covid-19 pandemic, burial is private and a memorial service will be scheduled at a later date.