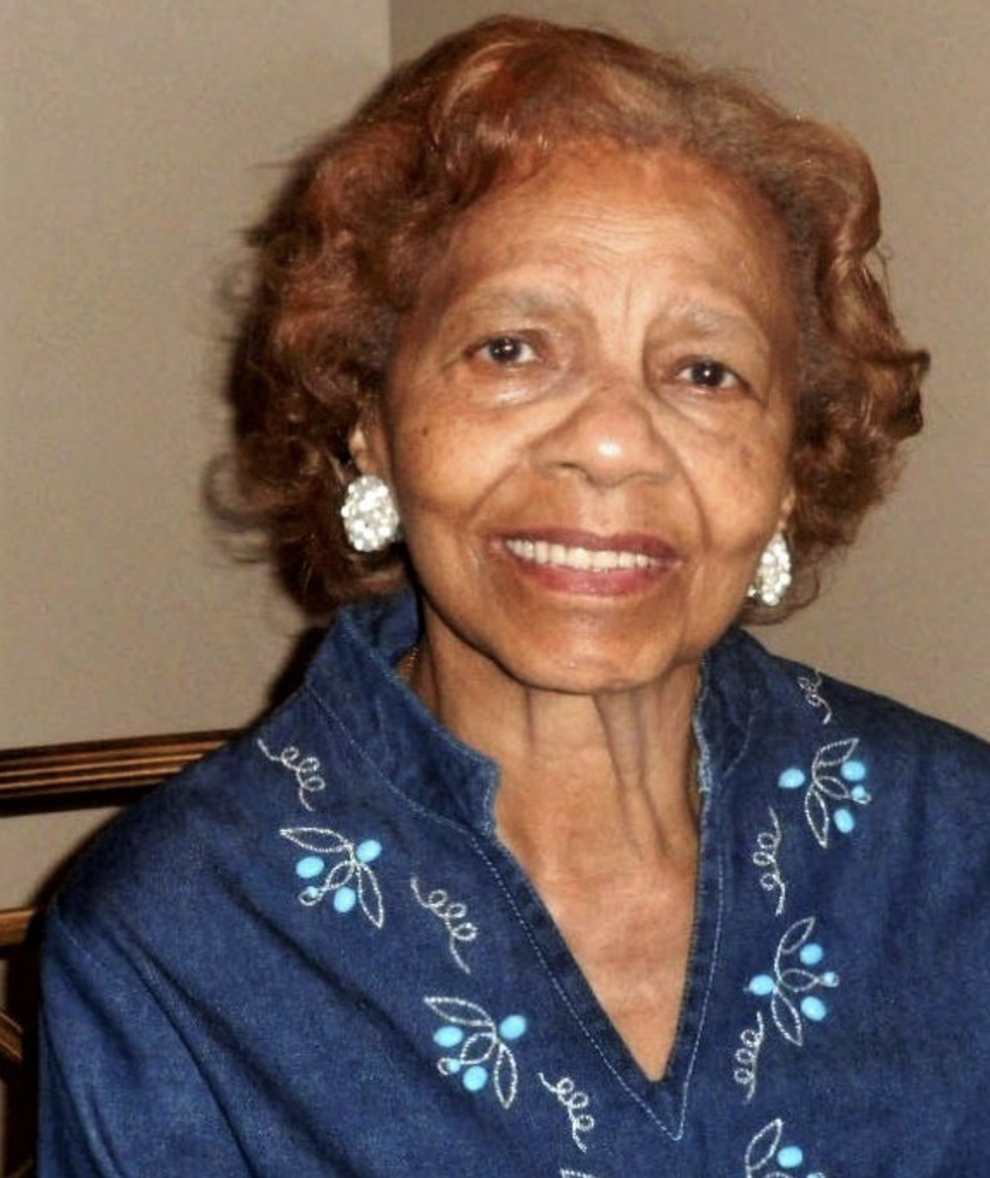 Jan. 30, 1923 – Nov. 12, 2021
Evelyn Patterson Merriweather married into a newspaper family, and took to the business fully. So when her husband, Frank E. Merriweather Jr., died on May 22, 1995, she became publisher of the weekly Buffalo Criterion.
Mrs. Merriweather remained publisher until her death Nov. 12 in Buffalo General Medical Center after a short illness. She was 98.
The Criterion was founded by Mrs. Merriweather's husband's parents, Frank E. Merriweather Sr. and his wife, Carmelita Mitchell Merriweather, in 1925, making it the oldest African American weekly newspaper in upstate New York.
After Mr. Merriweather Sr. died in 1959, his son took over the newspaper. Around 1960, Mrs. Merriweather became an active staff member at The Criterion because her husband needed help, said their daughter Frances Jill Merriweather Gist. Mrs. Merriweather quickly became adept at technology that included the original large, balky Linotype typesetting machines, her daughter said.
"They didn't have the nice little easy computers back in the '50s and '60s," Mrs. Gist said. "It was very hard work, and then once everything became computerized, she had to learn that, too. My mother was a fast learner, she picked up the computer easily."
Up until about three years ago, Mrs. Merriweather would still use the computer to prepare articles for publication, Mrs. Gist said. "That kept her mind fresh, reading all of the different articles," her daughter said. "My mother was very, very sharp. She would remind her children about things."
Mrs. Merriweather was so well-liked in the community, her daughter said friends frequently sent meals to her, with their regards. "People would see my brother and say, 'How's your mother, brother Frank?' and if they were in a little restaurant, they would order an extra dinner and send it home to her," Mrs. Gist said.
"Right up until the end, my mother would say, 'The community has been so good to me, it's wonderful how people think of us,' " her daughter said.
Mrs. Merriweather was born in Buffalo, the fifth of six children of Charner and Foddie Patterson.
She attended School 31 and was a graduate of Hutchinson Central High School. After graduating, she worked in the federal National Youth Administration jobs program, then as a bookkeeper for the White House Sausage Co. on William Street. During World War II, she worked for several years at the Curtiss-Wright Co.'s aircraft plant.
On June 23, 1946, Evelyn Patterson and Frank Merriweather Jr. married in a garden ceremony.
Following her husband's death, Mrs. Merriweather assumed the leadership of The Criterion. She and her husband had raised their children in the business and through the years she gradually passed responsibility down to the third generation.
She was a lifelong active member of Holy Temple Church of God in Christ and a devout Christian, said her daughter.
Mrs. Merriweather insisted that her children "show your manners" with "please" and "thank you," and always kept their promises. "She would say, 'Honey, your word is your bond,' " said her daughter.
Mrs. Merriweather, her family and The Criterion were the recipients of dozens of community service awards during her long career. 
Mrs. Merriweather's daughter Carole Ann Merriweather Booth died in 2019.
She is survived by two daughters, Evelyn Patti Merriweather Ferguson and Frances Jill Merriweather Gist; two sons, Frank E. III and Bruce C. Merriweather; 12 grandchildren; and five great-grandchildren.
A funeral will begin at noon Friday in Holy Temple Church of God in Christ, 572 Clinton St.