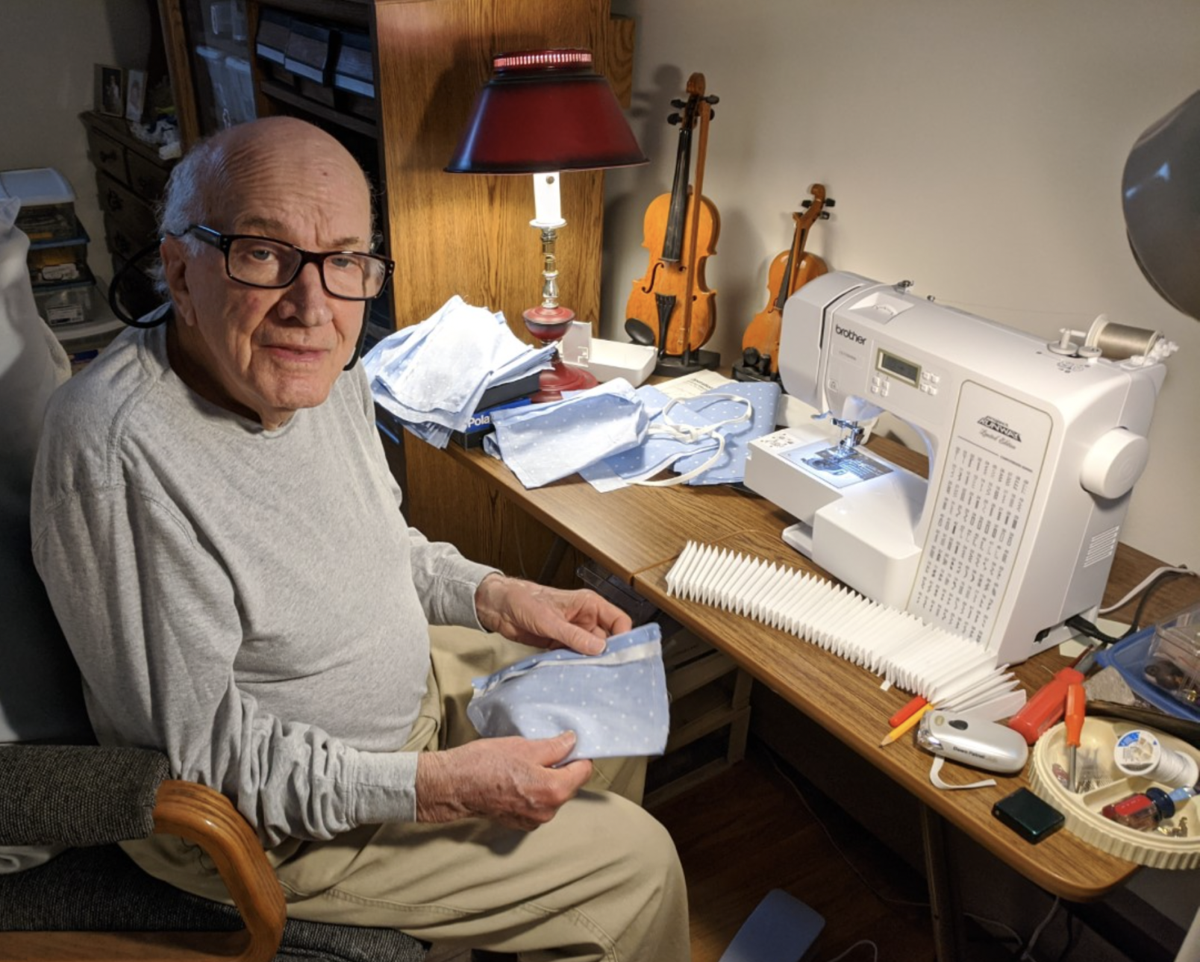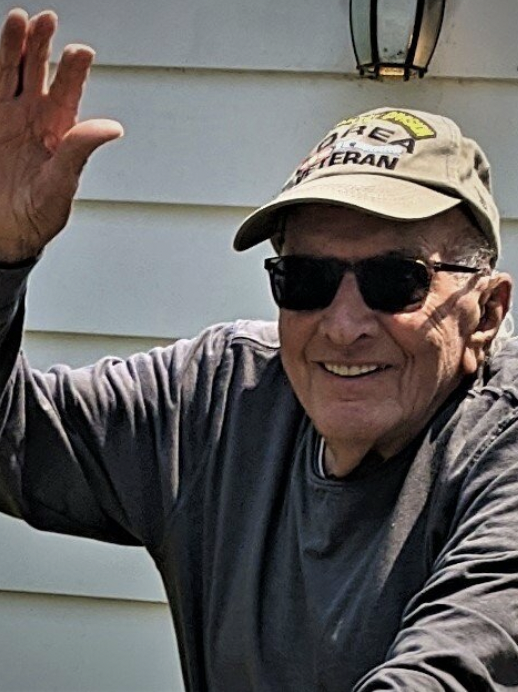 April 16, 1929 – Oct. 2, 2021
When the Covid-19 pandemic started, Eric F. Putnam, who had just turned 91, swung into action.
He got out his sewing machine and began making cloth masks. 
He ordered fabric online, said his son, Eric F. Putnam, and asked his son to shop hardware stores for HEPA filters designed for vacuum cleaners. He mailed about 75 homemade masks to friends and relatives all over the country.
Mr. Putnam, a Tonawanda resident, died in his son Keith's home in Lancaster after being diagnosed in June with a brain tumor.
Mr. Putnam's mother, Helen Houston Putnam, was the war bride of Merle Putnam, who was stationed in England during World War I. Mr. Putnam, the fourth of five sons and one daughter, was born in Toronto, where his father had gone to look for work. 
The family returned to Western New York when Mr. Putnam was a child. His father, who worked as a custodian, refused to accept assistance, so for several years the family endured hard times, including sharing shoes with cardboard-patched soles, Mr. Putnam told his son. 
He graduated in 1949 from Hutchinson Technical High School. He and Rosemary Choboy, who were co-workers at Pratt & Lambert, met in January 1951, dated for a few weeks and got engaged before he left for Army service on Feb. 13, 1951. He was an artilleryman in the 3rd Infantry Division in Korea during the war, returned stateside on May 31, 1952, as a corporal and was honorably discharged. They married on June 20, 1952, in Buffalo.
A mechanical engineer and tool and die designer, Mr. Putnam worked at Unittool Punch & Die in Buffalo from 1965 until 1994. After retiring, he continued to work and consult with companies around the country. In 2003, he opened Putnam Tool and Die Design, which he operated out of his house until about 2016, his son said.
"He was fascinated with how things worked; always creating and reinventing the wheel," his son said.
About 10 years ago, Mr. Putnam was called upon to fix a problem that developed at the Kazoo factory in Eden, when its owners, Suburban Adult Services, realized that the vintage metal kazoo-making machines were turning out mouthpieces with burrs.
"They called my dad and brought him in, because nobody could fix the machine but him," his son said. "He came in and figured out the problem."
Mr. Putnam "sewed everything," his son said, including the kites he enjoyed flying. He also tailored his children's clothing, including hemming pants, and made sleeping bags for his grandchildren.
He was an avid and innovative cook, and when a friend or relative was ill, he would make and drop off soup, stews and homemade fruit pies "no matter where it was," Eric Putnam said.
"At 92, he'd even drive in a snowstorm," his son added.
Mr. Putnam "had a wood shop in his garage and a metal shop in his basement, and his drafting room, also," his son said.
Mr. Putnam was a familiar sight on the paths at Isle View Park, where he walked or rode his adult tricycle decked with flags.
"He loved children, and he'd pull up to a birthday party and open the trunk, and he'd have water balloons, radio-controlled toys, squirt guns and kites. He was the life of the party," Eric Putnam said. "He loved to get kids all wound up." 
"He was still snowblowing people's sidewalks and driveways this past winter," his son said. "He would always help everybody in the neighborhood."
Mr. Putnam was devoted to his wife, Rosemary, bringing her fresh roses every week. He cared for her at home during her final illness, until her death on Sept. 6, 2019, after 67 years of marriage. Then, he set up a memorial with candles and pictures, which he kept decorated with roses.
Besides his son Eric, Mr. Putnam is survived by three other sons, Keith, Randal and Kenneth Putnam; a sister, Donna Neal; 13 grandchildren and one great-granddaughter.
A Celebration of Life will be held from 1 to 4 p.m. Nov. 13 in the Frontiersmen VFW Post 7545, 110 Elgin St., Tonawanda.