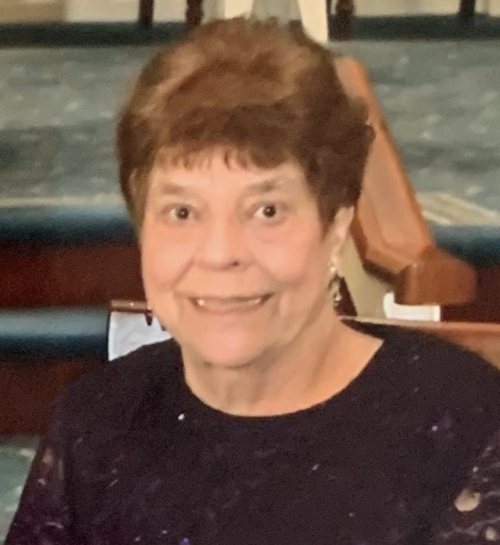 Elaine M. Luparello was a dynamic, active woman, who with her sister founded and operated two of the first day care centers in the area in the early 1970s.
Her ambition ran in the family.
Her father, George A. Weichmann, started out as an office worker for a construction company, and at the time of his death in 1973 was president of B.A.W. Construction. He owned Leisureland in Hamburg and Amherst Manor Apartments near the UB North campus.
"My grandfather was one of those guys who started from nothing, his father died when he was quite young, and he built a business and had my mother working in it when she was a teenager," said Luparello's son Thomas.
Luparello, a Clarence resident, was hospitalized in Millard Fillmore Suburban Hospital for congestive heart failure in November. After several trips to a rehab facility and back to the hospital, she was diagnosed with Covid-19. Her family was able to visit her the day before her death on Jan. 24.
She was born in Buffalo on May 14, 1936, the oldest of three children of George and Marion Danitz Weichmann.
She attended Buffalo's Public School 80 and was a 1954 graduate of Mount St. Joseph's Academy. She earned a degree in early childhood education from the University at Buffalo.
On Sept. 14, 1957, she married Oberdan F. Luparello Jr. in St. Aloysius Gonzaga Church in Cheektowaga.
They raised four sons and a daughter, and Luparello welcomed her children's friends.
"Our house was the one where all the neighborhood kids used to hang out, and she was like a second mother to a lot of them," Thomas Luparello said.
"She was a really nice person," he said. "She always put other people before herself."
In the early 1970s, at the suggestion of their father, she and her sister, Lois Floreale, opened the first Kiddie Koral Day Care Center at Amherst Manor Apartments with a third partner. After their father died in 1974, the sisters opened a Kiddie Koral at the Leisureland property in Hamburg.
"They got into it early," her son said. 
After 11 years, the sisters closed the Hamburg Kiddie Koral. Luparello soon "really got bored at home," her son said, and went to work at the Erie County Auto Bureau for 15 years, retiring in the early 2000s.
She also had a real estate license in the 1970s and 1980s and was a notary public.
She did an assortment of volunteer work, pushing a hospital magazine cart in the 1980s and working at various food pantries, including one in Williamsville. She was a member of St. Aloysius Gonzaga Church's Altar and Rosary Society, the seniors group at Evangel Assembly of God, the women's auxiliary of the Romulus Club of Kenmore and the Woman's Federation.
She was also active in Democratic politics, serving as an elections inspector and on the Clarence Democratic Committee. She "did a lot of knocking on doors for candidates," Thomas Luparello said.
Her husband, Oberdan F. Luparello Jr., died Dec. 15, 2006. 
Her daughter Kaaren Luparello Lynch, chief of staff for the Buffalo Common Council, died on Sept. 24, 1999: her son, Robert O. Luparello, died on Dec. 3, 2017.
Besides her son Thomas, Luparello is survived by two other sons, Craig and Ronald Luparello; a brother, Ronald Weichmann; a sister, Lois Floreale; 10 grandchildren and three great-grandchildren.
A Mass of Christian Burial will be held at a later date.