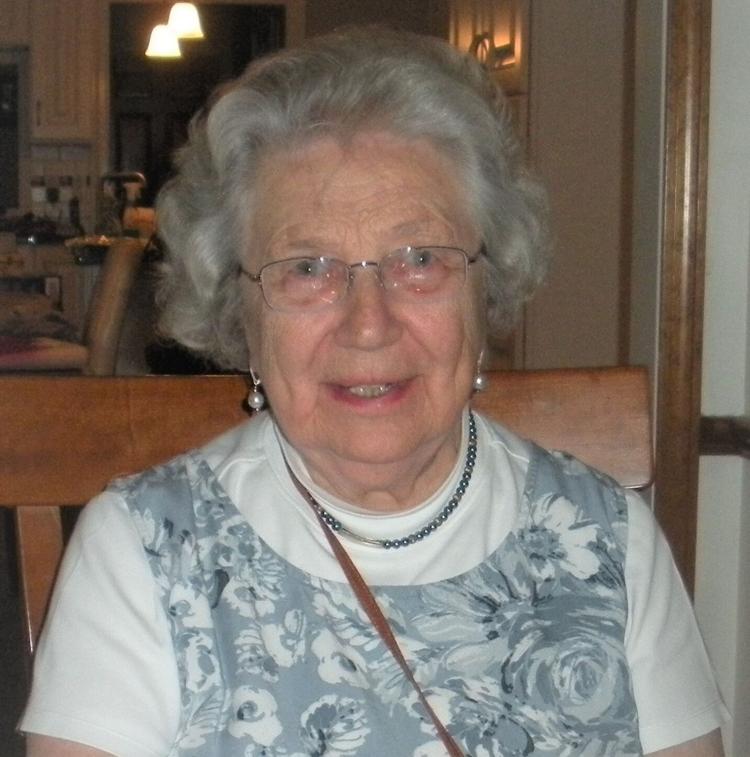 July 25, 1926 – Dec. 29, 2020
Dr. Juta Sakk Helm, a former psychologist at Buffalo Psychiatric Center, died Dec. 29 in Beechwood Continuing Care, Getzville, after a long fight with Parkinson's disease. She was 94.
Born in Narva, Estonia, where her father was a factory supervisor and her mother was a teacher, she was the younger of two girls. She attended school there and became a refugee with her family at the end of World War II.
They settled in a camp for displaced persons in Freiburg, Germany, where she met Frederick Helm, a refugee from Czechoslovakia. They were married in Germany in July 1949. Then, to ensure that their union would be recognized after they went to Austria for medical school, they married again in Salzburg two days later.
Having attained a top score on an examination, she earned entrance to the University of Graz Medical School, which her husband also attended. She was one of only four women in her class. After she and her husband completed their medical degrees, they did their internships at Vienna City Hospital, followed by her residency in neurology and his residency in dermatology.
Dr. Helm became a staff physician there in 1961, while her husband came to the United States to study under renowned dermatologist Dr. Walter Lever at Tufts University in Boston.
Pioneering Viennese-born skin cancer researcher Dr. Edmund Klein, who left Tufts in 1961 for a post at what was then Roswell Park Memorial Institute, offered her husband a position in 1962. Dr. Helm and their children took an ocean liner to the U.S. and joined him in Buffalo.
She was accepted as a research fellow at Roswell Park and assisted in her husband's private dermatology practice.
After she completed residencies in neurology and psychiatry at Buffalo State Psychiatric Center in 1971, she took positions at the Psychiatric Center providing care to inpatients and at Del Nor Recovery and Treatment Center, where she provided mental health services for adults and seniors.
She became a fellow of the American Academy of Family Physicians in 1980 and was a member of the American Psychiatric Association.
Residents of Eggertsville, she and her husband, who became chairman of the Dermatology Department at Roswell Park and chairman of the Department of Dermatology at the University at Buffalo Medical School, spent winters in Sarasota, Fla., after they retired in the mid-1990s.
In recent years, she enjoyed reading, knitting and attending services at the Chapel at Crosspoint.
All three of her children pursued medical careers. Her daughter, Jutta Helm Stone, is a pediatric nurse practitioner. Her sons, Klaus and Thomas, are dermatopathologists.
Survivors also include five grandchildren and three great-grandchildren.