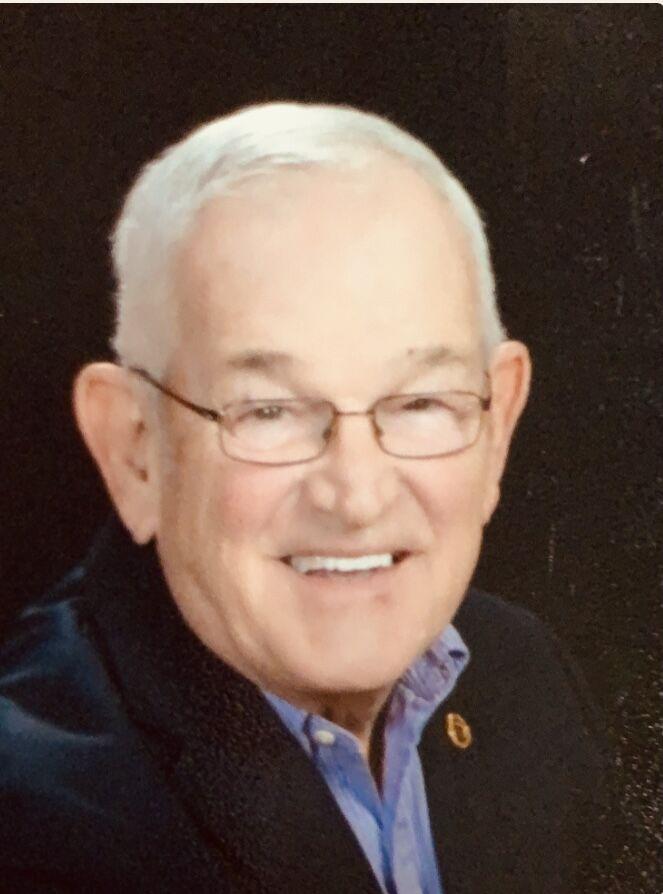 April 10, 1941 – July 17, 2021
"It's been a great run here," Lancaster School Superintendent Dr. Joseph L. Girardi told Buffalo News reporter Helen Jones after he announced that he would be retiring in 2003. "I've enjoyed all of it."
He looked back on 16 years of accomplishments. The William Street School and a new athletic field house had been built. The district improved from 92nd to 14th in the Business First magazine rankings of local schools. He established the middle school and pre-kindergarten programs and started breakfasts for students. A pre-engineering program had been instituted at the high school, as well as a Wall of Honor for distinguished alumni and athletes, a technology plan and a website.
Dr. Girardi died July 17 in his home in Lancaster after a battle with pancreatic cancer. He was 80.
Tributes poured in to the school district's Facebook page following his death.
"He always made the staff and students feel special and made it a point to get to know them," wrote Kelly Gilray, a teacher he had hired. "He loved being involved in the school activities."
Another teacher, Karen Kolek Koslowski, recalled that he "never missed the opportunity to dress as the Cat in the Hat for Read Across America Week."
He received the American Association of School Administrators Leadership Learning Award in 1998 and initiated "Project Lead the Way," which creates STEM curricula, in 1999.
Nevertheless, his tenure was not without challenges.
Proposals to redistrict the Lancaster schools to balance their enrollments repeatedly ran into resistance before a plan finally went into effect in 1998.
"It all worked out fine, but at the time, if they had a body to stuff and burn, it would have been mine," he told Buffalo News reporter Barbara O'Brien in 2007.
He also was a target of the Lancaster Taxpayers Association, which led campaigns that sometimes defeated school budgets. After the group won a majority on the Board of Education in 1999, it threatened not to renew the superintendent's contract. After a board meeting in 2000 attended by an overflow crowd of Dr. Girardi's supporters, a new three-year pact was approved by a single vote.
His backers that night included Lancaster Town Supervisor Robert H. Giza. Buffalo News reporter T. J. Pignataro wrote that Giza told the school board, "I feel this is like the town meeting when they try to get rid of the coach in 'Hoosiers.' Knowing (him) as well as I do now – as the schools superintendent and a friend – I think the town and school relationship is at an all-time high. He truly has your kids at heart, and that is all that you want."
Born in North Adams, Mass., Dr. Girardi was a member of the Class of 1959 at Drury High School in North Adams, where he played varsity football and baseball and was co-captain of the basketball team. A 1963 graduate of St. Anselm College in Manchester, N.H., he went on to earn a master's degree from North Adams State College in 1969 and a doctorate from Syracuse University in 1980.
He began his career in North Adams, first at a vocational school, then at Drury High School, where he was a social science teacher and basketball coach, leading his teams to state championships. He went in 1977 to Oneida in Central New York, where he was director of pupil services, assistant superintendent and superintendent of schools. He came to Lancaster in 1987.
He was a member of the Rotary Club and Knights of Columbus. He also was a volunteer for Habitat for Humanity.
He enjoyed fishing, hunting and golf.
Survivors include his wife of 58 years, the former Carolyn Espelage, retired CEO of the Lutheran Church Home and Greenfield Assisted Living; three sons, Dr. David, Dr. Joseph P. and Andrew; two daughters, Christina Goodman and Jennifer Mayer; two sisters, Sandra Petro and Barbara Gaffey; and 14 grandchildren.
A Mass of Christian Burial will be offered at 9:30 a.m. Saturday in St. Mary of the Assumption Catholic Church, 1 St. Mary Hill, Lancaster.