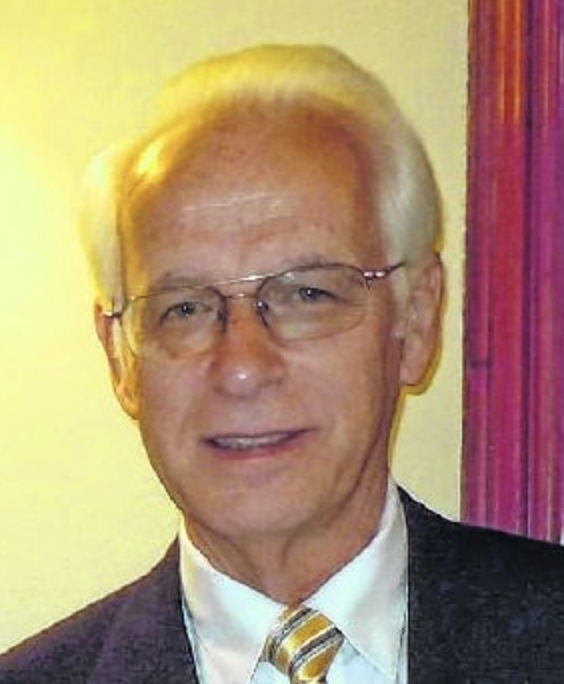 Nov. 10, 1940 – Nov. 8, 2021
Donald K. Webber lived his whole life, except for his Army service, in Orchard Park, a town he loved so much that his personalized license plate read "OPNYUSA."
He may have been born at Our Lady of Victory Hospital in Lackawanna, but he came home to Orchard Park, where he grew up, married, raised his children and operated businesses. He even spent the last two years of his life in Fox Run in Orchard Park.
Mr. Webber died there two days before his 81st birthday after a gradual decline in health.
When he moved to Fox Run, "We just kept telling him, 'You're still in Orchard Park, Dad,' " said Mary Beth Richey, one of Mr. Webber's four children. "He was very, very proud to be an Orchard Park resident his entire life."
The fifth of six children of Frederick and Emily Koralewski Webber, he grew up on Webster Drive and graduated in 1959 from Orchard Park High School. He immediately entered the U.S. Army, serving for three years until June 1962. His duty stations included Bremerhaven, Germany.
He and Florence M. Coppola married on Aug. 11, 1962, in Nativity of Our Lord Church in Orchard Park.
Upon his arrival home after his honorable discharge from the Army, Mr. Webber walked into Kleinhans Co., a premier men's clothing store, in downtown Buffalo, looking for a job.
He was hired on the spot as a sales associate and was steadily promoted to buyer and eventually manager of the Kleinhans stores in the Seneca Mall and then the Boulevard Mall. He was responsible for opening the company's Walden Galleria store before becoming vice president and director of stores for the company.
During his many years as a buyer, Mr. Webber made many purchasing trips to New York City, his daughter said.
He left Kleinhans in 1990, two years before the chain's new owners closed the few remaining stores. "But he was the kind of guy who would say, 'When God closes a door, he opens a window,' " said Richey, "and he always wanted to own his own business."
During Mr. Webber's years as a clothing buyer, he had developed an eye for color, shape and texture. He enrolled in a monthlong course in picture framing in Chicago, then opened the Village Framer in the former Orchard Park library building on East Quaker Street where his wife was running her Village Cross Stitch Shoppe.
"We always say he had two careers, Kleinhans and then the framing," said Richey. He excelled at both because he loved interacting with people, she said. The frame shop required precision in measurements, which engaged his analytical side, she said.
When Mrs. Webber retired from the Village Cross Stitch Shoppe, the couple sold the building but Mr. Webber set up a framing workshop in their Clark Street home. When he finally closed the framing business in 2018, many former customers sent notes expressing their sadness, Richey said.
Mr. Webber also owned Orchard Park Professional Center on Eggert Road, where he was an attentive landlord and caretaker of the two buildings, which house small offices. "My father was just there all the time," Richey said. "He was shoveling every couple of hours, and he loved gardening, so he did all the landscaping there."
Mr. Webber loved the Buffalo Bills and inherited a fondness for the New York Yankees from his father, a railroad worker who could easily bring his son on trips to see the team play.
Mr. and Mrs. Webber visited all 50 states, drove cross-country several times, and enjoyed visiting Ireland and going on cruises. He took his wife to see the town in Germany where he had served in the Army, as well as France and Italy.
Besides his wife of 59 years, Florence M. Webber, he is survived by his daughters, Mary Beth Richey and Kathleen Taggart; two sons, Kevin and Scott Webber; brother Thomas Webber; 14 grandchildren; and four great-grandchildren.
He was a lifelong member, volunteer and usher at Nativity of Our Lord Catholic Church, where a Mass of Christian Burial was celebrated Friday.