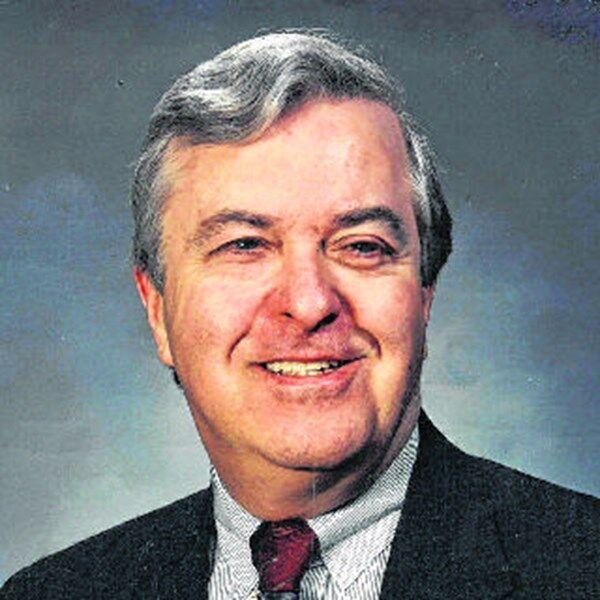 Sept. 25, 1933 – Sept. 25, 2020
Donald C. Beck, a Buffalo teacher and school principal who pioneered instruction for gifted students, died Sept. 25 in Canterbury Woods, Amherst, on his 87th birthday.
As a teacher in 1958, he established the Special Progress Class Program for advanced fifth- and sixth-graders at School 81. The Special Progress Program evolved into the City Honors Program.
He later served as principal of School 8, which became Follow Through Magnet School, for 25 years.
Born in Buffalo, he attended School 67 and was a 1951 graduate of Buffalo Technical High School, where he was an honor student.
He earned his bachelor's degree in education from Buffalo State Teachers College in 1955 and went on to complete his master's degree there in 1958.
He began his career in education as a seventh- and eighth-grade math teacher at Buffalo School 63 in 1955.
At School 81, the Special Progress Program faculty included an English teacher, Mildred DiBiase, who became his wife.
After serving for two years as assistant principal at School 74, Mr. Beck was named principal of School 8 at East Utica Street and Masten Avenue in 1966. He led it through its transition as one of the city's first integrated schools in the 1970s and retired in 1991.
Mr. Beck served a six-year term as vice president and president of the Buffalo Elementary Principals Association. From 1975 to 1991, he was secretary of the Buffalo Council of Supervisors and Administrators.
He was honored as Administrator of the Year in 1991 and received an award from the Buffalo Common Council for Outstanding Leadership in Education in 1995.
An amateur photographer, he captured a blue ribbon at the Erie County Fair and was one of the winners in the Buffalo News Travel Photo Contest. More than 80 of his photos were published in the banners on the classified advertising pages of The News.
He and his wife were East Amherst residents and maintained winter homes in Fort Lauderdale, Fla., and Hawaii. She died in 2005.
Survivors include a sister, Elaine C. Beck.
Services will be held at 11 a.m. Oct. 8 in Amigone Funeral Home, 5200 Sheridan Drive, Amherst.