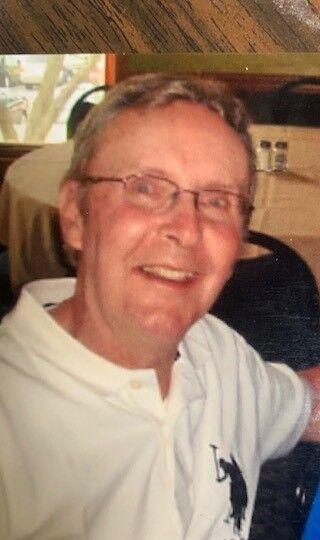 Feb. 3, 1947 – March 31, 2021
Dennis G. Kazmierczak's proudest moment came in Vatican City in 1978, when he attended the investiture of Cardinal Karol Wojtyla as Pope John Paul II.
Mr. Kazmierczak, who was reception director for St. Stanislaus Bishop & Martyr Parish in the heart of Buffalo's Polonia, had escorted Cardinal Wojtyla on his visits to the city. On greeting him, the pope not only recognized him, but also complimented him for his good work as chauffeur and bodyguard.
A funeral director who was prominent in civic and religious organizations, he also escorted Polish leader Lech Walesa, Polish spiritual leader Cardinal Jozef Glemp and many other dignitaries.
He died March 31 in his West Seneca home after a short illness. He was 74.
The youngest of 10 children, he was born in his parents' residence on Peckham Street, upstairs from the funeral home that his maternal grandmother, Mary Adamczak, had established in 1927. He attended St. Stanislaus Elementary School and was a 1964 graduate of Bishop Turner High School.
Deciding to follow his father, Edward, and his older brother, Eugene "Cappy," into funeral arrangements, he earned a degree from Simmons School of Mortuary Science in Syracuse and took courses at Syracuse University.
He then enlisted in the Air Force Reserve and served from 1966 to 1972. He was an air operations specialist for the 328th Tactical Airlift Squadron at the Niagara Falls Air Station, attaining the rank of staff sergeant.
When his father died in 1967, he became a full-fledged funeral director. In 1998, he moved the funeral home to its current location on Clinton Street in West Seneca and built a home nearby. After he retired due to poor health in 2006, operations passed to a fourth generation of the family, his son Jason.
Long active at St. Stanislaus, beginning as an altar boy, Mr. Kazmierczak was a lector and president of the Parish Council for 28 years.
He also was chairman of Catholic Charities at St. Stanislaus and chaired committees for fundraisers and many social and cultural events. He was honored with the Holy Name Society's man of the year award.
For many years, Mr. Kazmierczak advocated the celebration of Dyngus Day, the Polish observance of the Monday after Easter, and hosted a large party in the church's social hall. He was grand marshal of the Dyngus Day Parade in 1991.
He also was a member of the Holy Name Society of Fourteen Holy Helpers Catholic Church and was affiliated with St. Gabriel's Catholic Church in Elma.
He was member of Council 9493, Knights of Columbus, and a charter member of the Fourth Degree with the Kolbe Assembly.
He was a member of Adam Plewacki Post 799, American Legion; Hank Nowak Amvets Post 45 and Post 1313, Catholic War Veterans.
Mr. Kazmierczak was vice president and secretary of the Western New York Professional Businessmen's Association and the St. Joseph Hospital Ambassador Committee, receiving the Golden Ambassador Award.
He served on the board of directors of the Buffalo Youth Board under five mayors and was a member of the Erie County Senior Citizens Advisory Committee during the Rutkowski administration.
With Bronislaus "Brownie" Trzyzewski and others, he was a founder of the Broadway-Fillmore Area Council and Neighborhood Center.
The Ampol Eagle honored him with a Citizen of the Year Award as a civic leader in 1972.
An avid sports fan, he played baseball for the St. Stanislaus Athletic Club and was a hockey and golf enthusiast. He was a 50-year member of the Commodores Golf Cruises.
He enjoyed traveling, visiting Europe, Florida, the Caribbean, Hawaii and New Zealand to see his daughter.
Survivors include a daughter, Edie; two sons, Dennis II "Denny" and Jason; his former wife, Amy; and two grandsons.
A Mass of Christian Burial will be offered at 10:15 a.m. Tuesday in St. Gabriel's Church, 5211 Clinton St., Elma.