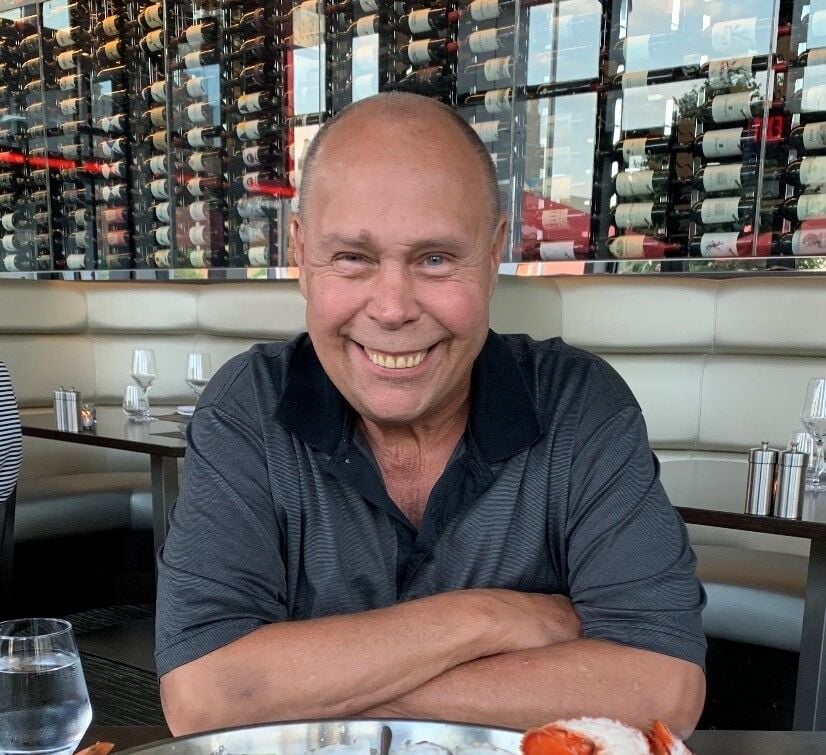 July 9, 1956 – Dec. 22, 2021
David C. "Huntzy" Hanzlian, a master meat cutter and deli owner known for his homemade sausages, died Dec. 22 in his Cheektowaga home after a nearly 10-year battle with non-Hodgkin's lymphoma and cancer. He was 65.
A grandson of one of the brothers who founded the popular Johnny's Meat Market on Union Road in Cheektowaga, he and his brother George, a restaurant manager, had been processing deer for friends in their father's garage and using the family recipe to make pork sausages for holidays. After Johnny's closed, customers began asking for their sausages year-round.
Instead of starting a store when they incorporated in 1999, they built additions onto the garage and began taking their refrigerated truck to farmers markets.
In addition to a stand at the North Tonawanda Market, which Hanzlian Sausage Co. has operated for more than 20 years, they became regular vendors at the Rochester Public Market and the East Aurora Farmers Market. They also had seasonal tables at the Broadway Market and farmers markets in downtown Buffalo, North Buffalo, Amherst and a dozen other venues.
They expanded their product line to include chicken sausage and, as their business grew, the Hanzlians were joined by another brother, Thomas. Finally, in 2006, they opened a store in a former candy shop on Genesee Street near Pine Ridge Road in Cheektowaga.
The Cheektowaga Chamber of Commerce honored Hanzlian Sausage Co. as Small Business of the Year in 2010. Mr. Hanzlian retired in 2018 and his daughter Kimberly now is manager.
"He taught me all those values and skills," she said.
Born in Buffalo, the sixth of 10 children, he began working with his father and uncles in Johnny's Meat Market after graduating from Seneca Vocational High School in 1975. He was introduced by friends to his wife, the former Elaine Palm, a competitive roller skater, and they were married April 12, 1981.
To be near her sister, they moved to Austin, Texas, where he worked in supermarket meat departments and she became a revenue agent for the Internal Revenue Service. They decided to return to Western New York in 1993 after the birth of their daughters.
Mr. Hanzlian then was a butcher for Jubilee Foods and Tops Markets before he and his brother started their own business.
In addition to his wife, survivors include two daughters, Jamie Hanzlian-Mobberly and Kimberly Hanzlian; four brothers, Michael, George, Joseph and Thomas; three sisters, Margaret Crowe, Kathleen Seltz and Barbara Waliszewski; and two grandsons.
A Mass of Christian Burial will be offered at 10 a.m. Thursday in St. Aloysius Gonzaga Catholic Church, 157 Cleveland Drive, Cheektowaga.