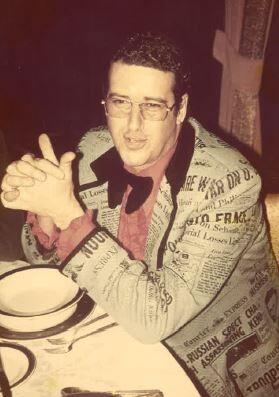 April 17, 1934 – Nov. 4, 2021
Charles M. Flynn, who died Thursday in Gainesville, Fla., after a brief illness, was a larger-than-life, Damon Runyonesque figure, according to his nephew, Erie County District Attorney John J. Flynn.
In 1976, Flynn was appointed to briefly represent the South District on the Buffalo Common Council after his predecessor, Daniel J. Higgins Sr. – father of Rep. Brian Higgins – relinquished the seat in order to take on another position as a commissioner on the New York State Workers' Compensation Board. Flynn was the endorsed Democratic candidate when he ran for a full two-year term as South District Councilman in 1977, but lost the race to James Keane.
Flynn, who was born in Buffalo, was a 1951 graduate of Canisius High School.
"He had odd and end jobs after high school, but he ended up serving in the Army for two years, from 1956 to 1958," said John Flynn.
Charles Flynn was stationed in Fort Sill, Okla. Upon his discharge from the Army, he enrolled in Canisius College, from which he graduated in the early 1960s. While still attending college, Flynn was hired to work in the advertising department at the former Courier-Express newspaper. In the late 1960s, Flynn was promoted to promotions director, a position that he held until he was appointed to the City Council. 
In 1978,  Flynn took a job in Albany on the staff of the Democratic Assembly Committee. In 1980, he was hired to work in the public relations department at the Niagara Frontier Transportation Authority, from which he retired in 1996. Upon his retirement, Flynn relocated to Leesburg, Fla.
Flynn was an avid golfer, according to his nephew, who said his uncle and a golf partner won the 1975 East Aurora Country Club Invitational Tournament.
"After the tournament was over, he went into the clubhouse and asked the manager how many bottles of champagne they had," John Flynn said.
He was told there were 14 cases of champagne. So Charles Flynn bought them all and made sure there was a bottle of champagne at every table for the subsequent tournament dinner.
"From that day forward, his nickname was 'Champagne Charlie,' " his nephew said. "And that's the kind of guy he was. He was just a gregarious, larger-than-life-figure."
Charles Flynn is survived by several nieces and nephews.