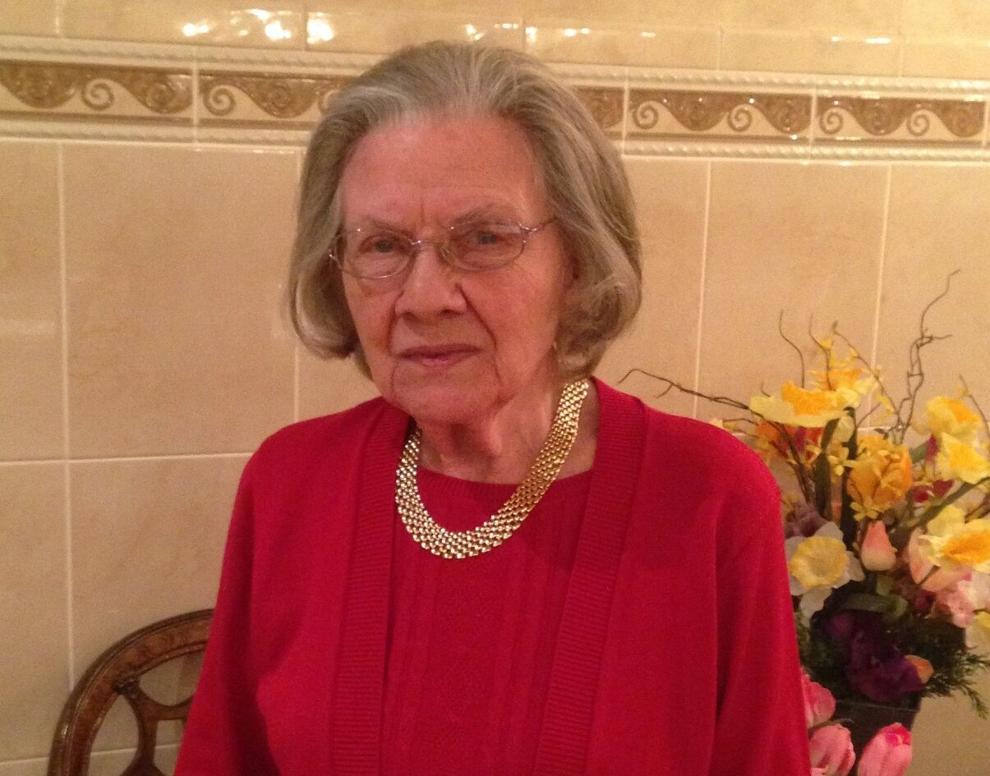 April 28, 1926 – April 23, 2021
Carmella McMeekin, a Niagara Falls native who worked as a lab technician at several plants in the city, died Friday in Elderwood at Wheatfield. She was 94.
The former Carmella Belli was born in Niagara Falls to the late Francesco Belli and Luigina (Ianero) Belli. She grew up in Niagara Falls and attended local schools.
In September 1944, she married Robert McMeekin. The couple lived in Jamaica, Queens, while Mr. McMeekin was stationed there while serving in the U.S. Navy during World War II.
After returning to Niagara Falls in 1945, Mrs. McMeekin worked as a lab technician at several plants in the city, including Oldbury Chemical Co. and Hooker Chemical Co. She later worked at Viatran Corp. on Grand Island before retiring in 1993.
She was a longtime resident of the LaSalle neighborhood in Niagara Falls. Before moving into Elderwood in 2016, she had been a resident of Wheatfield Towers.
Active in her parish, what was then Prince of Peace Church, she served as the head of its CCD program for several years in the 1970s and early 1980s and volunteered in its Home School Association. In 1975, she received a lay award from the Catholic Diocese of Buffalo.
Mrs. McMeekin was an avid reader, who particularly enjoyed English history and biographies of historical figures by authors such as Thomas B. Costain. A lover of languages, she was fluent in Italian and French. She also was a talented artist, working in charcoal and oil paint, and she was an enthusiastic visitor to galleries in Western New York and many of the cities she toured.
On Saturdays, she could often be found near a radio listening to opera performances from the Metropolitan Opera House in New York, but her musical tastes ran the gamut, from Pavarotti to Benny Goodman to Pink Floyd.
One of her passions was cooking, especially meals prepared for family gatherings, and many of her recipes were passed down to children and grandchildren. She was known for her devotion to her family, and anyone who was welcomed into her home felt like they were a part of it.
Mrs. McMeekin was predeceased by her husband, who died in 1977. She is survived by her daughters, Diana Volkman and Susan DeBacco; a son, William; four grandchildren; and two great-grandchildren.
A memorial service will held at a later date.