May 7, 1935 – Jan. 11, 2021
He began preaching the Gospel in the streets when he was a teen and was known as "Brother Billy." Many people credited him with changing their lives.
In the years that followed, Bishop William Henderson would become a pastor who saved the Michigan Street Baptist Church from demolition and lead the effort to gain recognition of Buffalo's role in Black history.
"Here I was, just a little fellow, quoting Bible verses and commenting on them and warning people to get right with the Lord," he told Buffalo News reporter Paula Voell in 2003.
Eventually, people would come from around the world to listen to Bishop Henderson, who died Monday under hospice care in his Buffalo home after a long illness. He was 85.
In a statement Tuesday, his family said: "He was a man dedicated to God who began his ministering career at the age of 15, which took him across the world from Africa to Russia. He battled myriad of health issues. But he was resilient and pressed on with purpose and conviction."
As caretaker of the oldest Black-owned property in the city, an Underground Railroad refuge for fugitive slaves, he campaigned for many years for landmark status for Michigan Street Baptist Church and its parsonage next door, the Nash House, which has become a museum.
They have become the centerpieces of a cluster of historical sites in what once was an African American neighborhood on the eastern edge of the downtown business district.
A symbol of his success was the installation in 2019 of an archway marking the African American Heritage Corridor on a stretch of Michigan Avenue near his church. That part of the street has been given the honorary designation of "Bishop William Henderson Way."
"I'm over-rejoicing seeing this," he told WKBW-TV reporter Madison Carter. "I always wanted to see it in my lifetime. And I thank God that He had let me see what's happening now."
Born in Buffalo, his parents were unmarried. His mother was African American and his father was Jewish.
"I was snatched from my mother's arms and raised by my aunt," he told Voell. "My mother's sister thought it was such an evil that she signed to have my mother incarcerated. She wasn't a criminal. When I pass the Albion Correctional Center (where she was jailed), my heart just breaks."
He added, "I never laid eyes on my mother until she was in her coffin. My aunt lifted me up so I could see her and told me it was my mother. I was one month away from my fifth birthday."
He grew up not far from the Michigan Street Baptist Church and, he told Voell, a white man would stop to watch him playing with his friends. Once, when his dog was killed by a car, the man stepped forward to comfort him as he sat in the street and cried. He learned later that the man was his father.
"Even as a young man, he was Holy Ghost-filled and fire-baptized," Quincie Mae Hunter, a church elder, told Voell.
By the time he graduated from Hutchinson Central High School, he was a full-fledged evangelist, preaching up and down the East Coast and across the nation to California.
He was ordained at 18, founded the El-Bethel Assembly in 1957 and went on to establish the Light of the World Mission.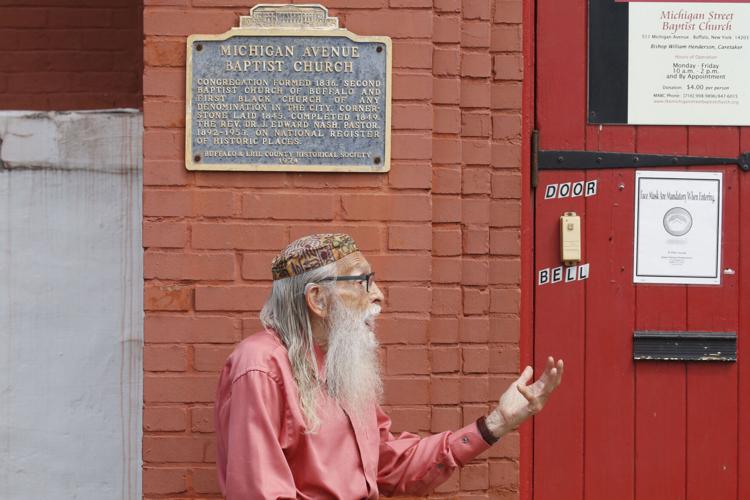 "He traveled all around the world – Canada, Trinidad-Tobago, Jamaica, Africa," said his son Addison, a film director and actor. "In Russia, they had to hide when the KGB came in."
During a Light of the World Mission convocation in the 1960s, he met Dianna Stevens and sent her flowers from his next stop in Jamaica. They were married in 1970.
El-Bethel Assembly moved into the historic church on Michigan Avenue in 1974. As pastor, he and his family lived for 20 years in the Nash House. He did repairs to the church and planted flowers in the yard. When the church's leaky roof reached a crisis point, he mounted a public campaign to raise funds to replace it and save the building. It led him to establish the Niagara Freedom Station Coalition, and he served as its president. 
Bishop Henderson described his worship services in 2000 to a Buffalo News interviewer as "Pentacostal persuasion." He wore a Star of David and incorporated Jewish elements into the church's observances, including a celebration of Passover.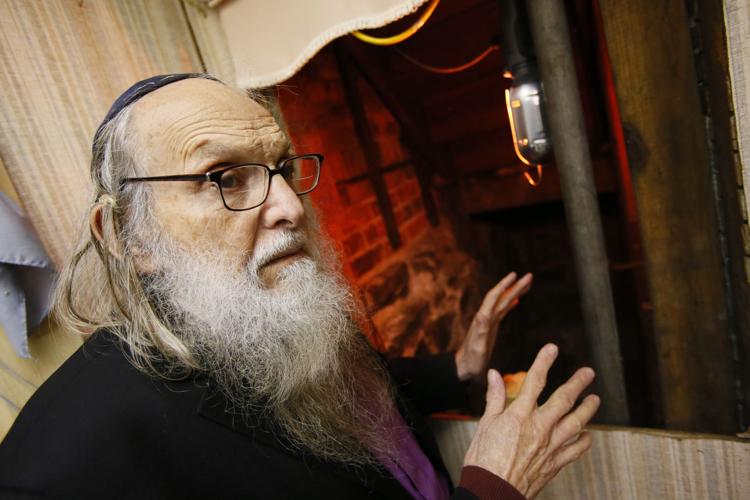 Although he stepped aside from his pastoral duties a few years ago, he continued to preach and served as curator at the Nash House. 
He greeted visitors and showed them the places in the church where fugitive slaves stayed en route to freedom in Canada, including a secret room behind a bathroom wall.
"People would come from around the world to hear him talk," his son said. "There are documentaries made of him. He is the reason that church stands today."
He was recognized for Lifetime Achievement during the Harriet Tubman Holiday Celebration Awards in 2010.
The following year, Mayor Byron W. Brown presented him, his wife and children with a Family Values Award during Black History Month.
In addition to his son and his wife, a motivational speaker, preacher and retired social worker, survivors include another son, Dwand Stevens-Henderson; a daughter, Rachel Henderson; a sister, Mildred Walker; and four grandchildren.
A funeral service on Monday in Elim Christian Fellowship Church, 70 Chalmers Ave., will be private.