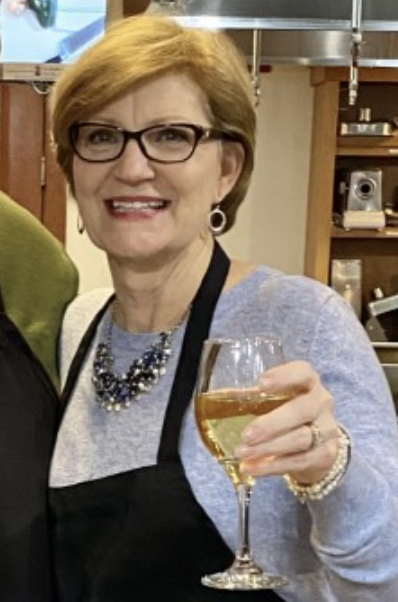 Jan. 24, 1954 – Sept. 7, 2021
Barbara J. Boardway, a registered nurse, led "a life of service that just never ended," said her husband of more than 33 years, Jay Boardway.
That included, in the final year of her life, sewing stacks of cotton masks and caps to provide protection during the Covid-19 pandemic and donating them to Erie County Medical Center.
Mrs. Boardway died in Roswell Park Comprehensive Cancer Center, where she had been a patient for 10 days, of acute myeloid leukemia diagnosed in August 2020. The Town of Boston resident was 67.
She was born in South Buffalo, the second of five children of Elbert and Frances McFarland Watt. The family moved to Orchard Park when she was 7, and she was a 1972 graduate of Orchard Park High School.
Mrs. Boardway graduated from Trocaire College in 1975 with an associate's degree in nursing, then earned her bachelor's degree in nursing in 1991 from the University at Buffalo. She later became a certified case manager.
Starting in 1990, Mrs. Boardway worked as an emergency department nurse at Our Lady of Victory Hospital in Lackawanna. She met Jay Boardway there when he was working 24-hour shifts as a paramedic for LaSalle Ambulance out of quarters in the hospital.
They married on Feb. 19, 1988, in St. Bernadette's Church in Orchard Park.
After working for years in the emergency department, Mrs. Boardway moved into nursing education at Our Lady of Victory Hospital, teaching classes to staff. She also taught nursing classed at Trocaire College.
She left OLV in 1995, and spent a few years working on assignment to various hospitals. In 1998, she was hired by Travelers Insurance, where she was an instructor in what the company called Claims University. She taught staffers how to interpret and understand the medical reports they had to examine, her husband said.
For the last eight years, she was a medical case manager for catastrophic cases at Travelers.
When the Boardways' son Colin left for college in 2009, Mrs. Boardway began seeking volunteer opportunities. She considered docent work at various places, but found a home at the Allentown Art Festival Inc. 
She wasn't an artist, but the Boardways had been enthusiastic supporters of the festival for some 20 years, and she immediately clicked with the other volunteers on the board.
"She was active, she was enthusiastic, Barbara was full of great ideas and she motivated us," said Rita Harrington-Lippman, the Allentown Art Festival's president. "She would say, 'This could be better,' and she would make it better."
Mrs. Boardway noticed that the window display in the group's office could be improved, said Harrington-Lippman, and found some artist-made easels that became the base of fresh, seasonal displays.
"Anything we needed, she would take on," said Harrington-Lippman. "We are heartbroken."
Mrs. Boardway had a bone marrow transplant from a stranger in February, her husband said, and enjoyed some months of good health.
When the Covid-19 pandemic struck, the avid seamstress pulled out her sewing machine and bought yards and yards of colorful floral printed cotton to make masks and caps for the staff at ECMC. The masks were lined with white cotton and had ear loops.
"Nobody would even know that she had done that," said Mr. Boardway, who ironed the protective masks and caps before the couple delivered them to the hospital.
Mrs. Boardway also enjoyed cooking and taking cooking classes, her husband said, and served on the alumni board at Trocaire.
Her son, Patrick M. Diggins, died of cancer on Oct. 7, 2009.
In addition to Jay P. Boardway, her husband of more than 33 years, Mrs. Boardway is survived by a daughter, Kelly J. Diggins; a son, Colin T. Boardway; two sisters, Shirley Dziminski and Joan Borodzik; and two brothers, Elbert and Bradley Watt.
Her funeral was held Sept. 11, and Mr. Boardway was comforted to see how many of her friends and acquaintances attended the Mass in St. Bernadette Church in Orchard Park, the church where they married.
At her funeral, "I walked her down the same aisle," he said.