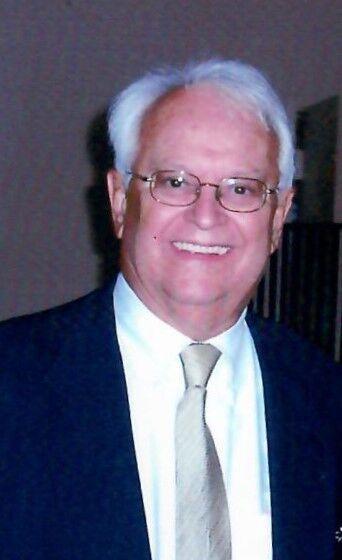 Jan. 27, 1936 – Aug. 11, 2021
Savo "Samuel" Cugalj, a retired human resources executive and labor arbitrator who was a leader in St. Stephen Serbian Orthodox Church in Lackawanna, died Aug. 11 in his home in Orchard Park after a short illness. He was 85.
Born in Lackawanna, he was a 1953 graduate of Lackawanna High School. He served in the Army from 1954 to 1957 and was deployed overseas with the 509th Armored Field Artillery Battalion.
Mr. Cugalj specialized in union-management issues and supervisor-employee problems at Umbra Inc., Magtrol, M&T Bank and the Erie and Goldome mortgage companies. He retired in 2003.
In 1968, he was appointed by the state Public Employment Relations Board as an ad hoc mediator and fact finder in labor disputes in school districts and local governments.
He was added to PERB's statewide list of ad hoc public sector arbitrators in 1970 and continued resolving disputes for more than 40 years.
A lifelong member of St. Stephen Serbian Orthodox Church, Mr. Cugalj was president of the Parish Council for 24 years and taught in the church school for almost 15 years.
He was a leader in charitable fundraising, especially to help in resettlement of Serbian war refugees in the 1990s.
"It doesn't matter whether you're Serb or Croatian, there are people who have lived side by side for years who are now caught in the middle because of some extremists," he told Buffalo News reporter Lauri Githens in 1992. "People here need to preserve for future generations the fact that we do have a lot in common. We should preserve it, not tear it apart."
Mr. Cugalj served for several years as vice president of the Diocesan Council of the Eastern American Diocese of the Serbian Orthodox Church. He was its representative on the Central Church Council of the Serbian Church of America and Canada and served on its national Stewardship Committee.
He was awarded a Grammata in recognition of his service by Diocesan Bishop Mitrophan Kodic in 2001.
He enjoyed choral singing and was active for many years with the WNY Pan-Orthodox Choir and the St. Stephen Church Choir.
Survivors include his wife of 52 years, the former Marsha J. Baker; a son, Dr. Adam P.; a daughter, Daniella A.; and four grandchildren.
Services were held Aug. 14 in St. Stephen Serbian Orthodox Church.