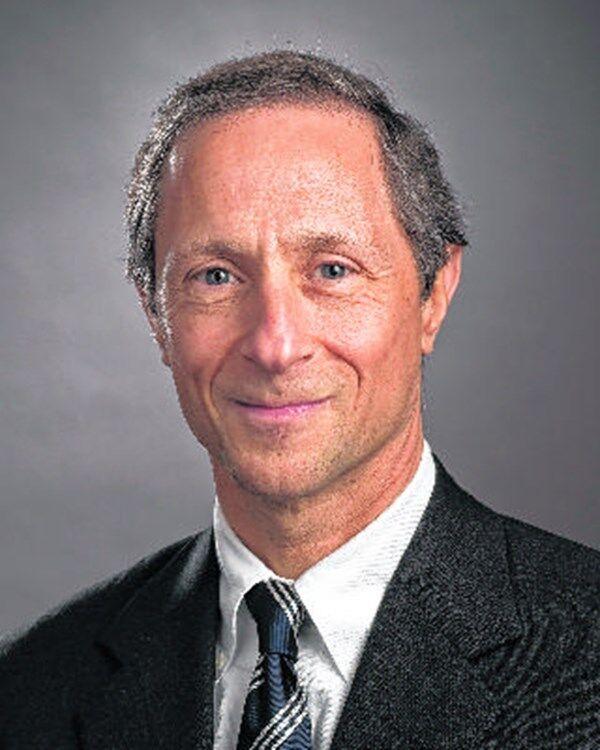 Dec. 17, 1950 – Feb. 27, 2021
The law wasn't Anthony Mancinelli's first choice for a career.
Like his father, he had become a certified public accountant, but after a year with an accounting firm, he decided that he would have more impact in the world of finance as an attorney.
"I think he used it as a springboard to become what we call a transactional lawyer," said his longtime friend Lawrence Franco, an attorney with Hurwitz & Fine PC.
Mr. Mancinelli, a partner in the Buffalo law firm of Harter Secrest & Emery LLP for more than 20 years, became one of the city's foremost experts in commercial and financial transactions, serving as lead attorney on numerous multi-million-dollar projects.
"He was known as someone who could fashion a business deal under very difficult circumstances," Franco said. "He was able to find common ground."
A Williamsville resident, he died Feb. 27 in Millard Fillmore Suburban Hospital, Amherst, after a brief illness. He was 70.
Born in Buffalo, Anthony Daniel Mancinelli was only child. His father, Daniel Mancinelli, was a partner in one of the city's leading accounting firms.
He attended School 64 and, after graduating from Canisius High School in 1968, he earned a bachelor's degree in accounting from Georgetown University in 1972.
He returned to Buffalo to work as an accountant, then enrolled in Samford University Cumberland School of Law in Birmingham, Ala., where he received a juris doctor degree in 1976.
Mr. Mancinelli joined the firm of Magavern, Magavern & Grimm, becoming a partner and concentrating on corporate law and industrial development financing. He served as general counsel for the Erie County Industrial Development Agency.
In 1996, he became a partner with Harter Secrest & Emery and headed the firm's corporate and closely-held business practice group. He also assisted numerous non-profit organizations. 
He was named a "Lawyer of the Year" in corporate law four times by the Best Lawyers in America.
He served as president of the Western New York Venture Association and was a board member of Canisius High School and the Food Bank of Western New York, now FeedMore WNY.
He also was a leader in the Canisius College Women's Business Center and a member of the Board of Governors of the New York State Attorney-Client Fee Dispute Resolution Program.
A member of the Saturn Club, he was a former president of the Kiwanis Club of Buffalo and served as a chairman for the American Heartwalk.
He enjoyed bicycling, tennis and golf and loved music. He played guitar in bands at the Music on Main Festival in Williamsville and at the Lawyers for the Arts fundraisers.
He maintained a summer cottage in Angola and for many years drove the first car he owned, a red Chevrolet Chevelle convertible.
Sharing many artistic interests with his mother, Lucille, an award-winning watercolor artist who died March 12, he sketched and painted watercolors.
A nephew of the late State Sen. Joseph A. Tauriello, he is survived by another uncle, Daniel B. Tauriello, and cousins.
A Mass of Christian Burial was offered March 1 in St. Michael Catholic Church, 651 Washington St. A celebration of his life is expected to be held this summer.