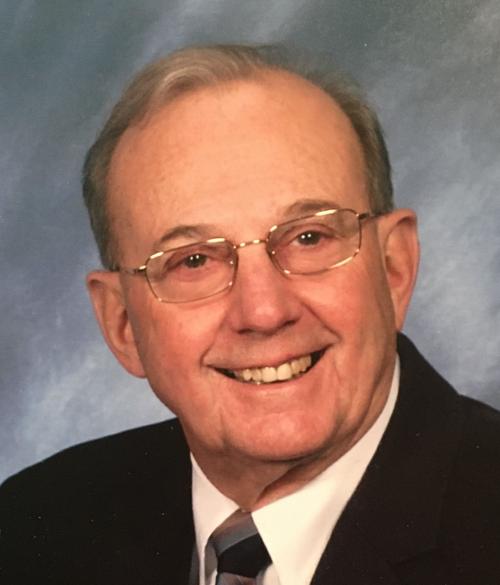 Jan. 10, 1934 – Oct. 11, 2019
As a physician, Dr. Anthony P. Markello had a certain intuition when it came to diagnosing his patients, a good feel for how to treat them and a knack for delivering tough news.
"What he was perhaps best known for was his bedside manner," said his son, Jeffrey. "Some doctors, when they are making rounds, they can be a little curt or quick. He was remarkably good-natured and that's one of the things that people make reference to."
Dr. Markello – an Army veteran, a longtime physician from East Aurora and a former hospital chief of staff and vice president – died on Oct. 11 in Mercy Hospital from complications of ALS.
Born in Clymer and raised in North Collins, Anthony "Tup" Markello was the seventh of eight children. An accomplished athlete in high school, he earned an academic scholarship to the University at Buffalo, where he graduated cum laude in 1955 with a bachelor's degree in chemistry.
He married his high school sweetheart, Nancy Hammond, on Oct. 29 of that year and worked as a chemist at Firestone in Akron, Ohio, before returning to Buffalo in 1958 to study behind his brothers at UB's School of Medicine.
In 1962, Dr. Markello graduated medical school. He embarked on a dual residency program of internal medicine and psychiatry at Millard Fillmore and E.J. Meyer Memorial hospitals, and by 1964 joined a private practice on Main Street in East Aurora.
He was drafted into the Army in 1966 and stationed in Fort Campbell, Ky., while serving as a captain and chief of mental hygiene on post during the Vietnam War. Honorably discharged in 1968, he continued his psychiatric residency at Washington University in St. Louis before returning to Western New York.
In 1970, Dr. Markello settled his family in East Aurora and opened his practice as a primary care physician on Center Road in West Seneca, using his medical intuition and compassionate bedside manner to care for thousands of patients over the years.
He was an attending physician at Erie County Medical Center, Millard Fillmore and Our Lady of Victory hospitals, but also made daily rounds at Mercy Hospital, where his colleagues elected him chief of staff in 1986.
In 1992, he transitioned from his private practice when he was appointed vice president of medical affairs at Mercy Hospital, where he assisted in its merger with OLV and until March 2000 monitored and evaluated the staff members on their medical care of patients.
Dr. Markello consulted and served on many professional boards and continued to work part time for Independent Health as associate medical director of pharmacy until 2013 when he retired at the age of 79.
A member of numerous medical organizations during his career, Dr. Markello also was active in several area churches.
He was a former member of Sitzmarker Ski Club, Crag Burn Golf Club and the Quaker Aurora Tennis Club, where he regularly played doubles several times a week. He especially enjoyed playing local tennis tournaments, including the Buffalo Municipal Tennis Championships, where he won several father-son division trophies.
Dr. Markello loved to travel, treasured golf outings with his brothers and colleagues, enjoyed spending summers at his cottage on Lake Erie, delighted in attending his grandchildren's performances and relished East Aurora's fireworks and parades.
Besides his wife of more than 60 years and his son, Jeffrey, Dr. Markello is also survived by two daughters, Karen Hayes and Dr. Kristin Stroh; two brothers, Dr. James Markello and Dr. Samuel Markello; six grandchildren; and four great-grandchildren.
A memorial service will be held at 11 a.m. Saturday, Oct. 26, in Watermark Wesleyan Church, 4999 McKinley Parkway, Hamburg.