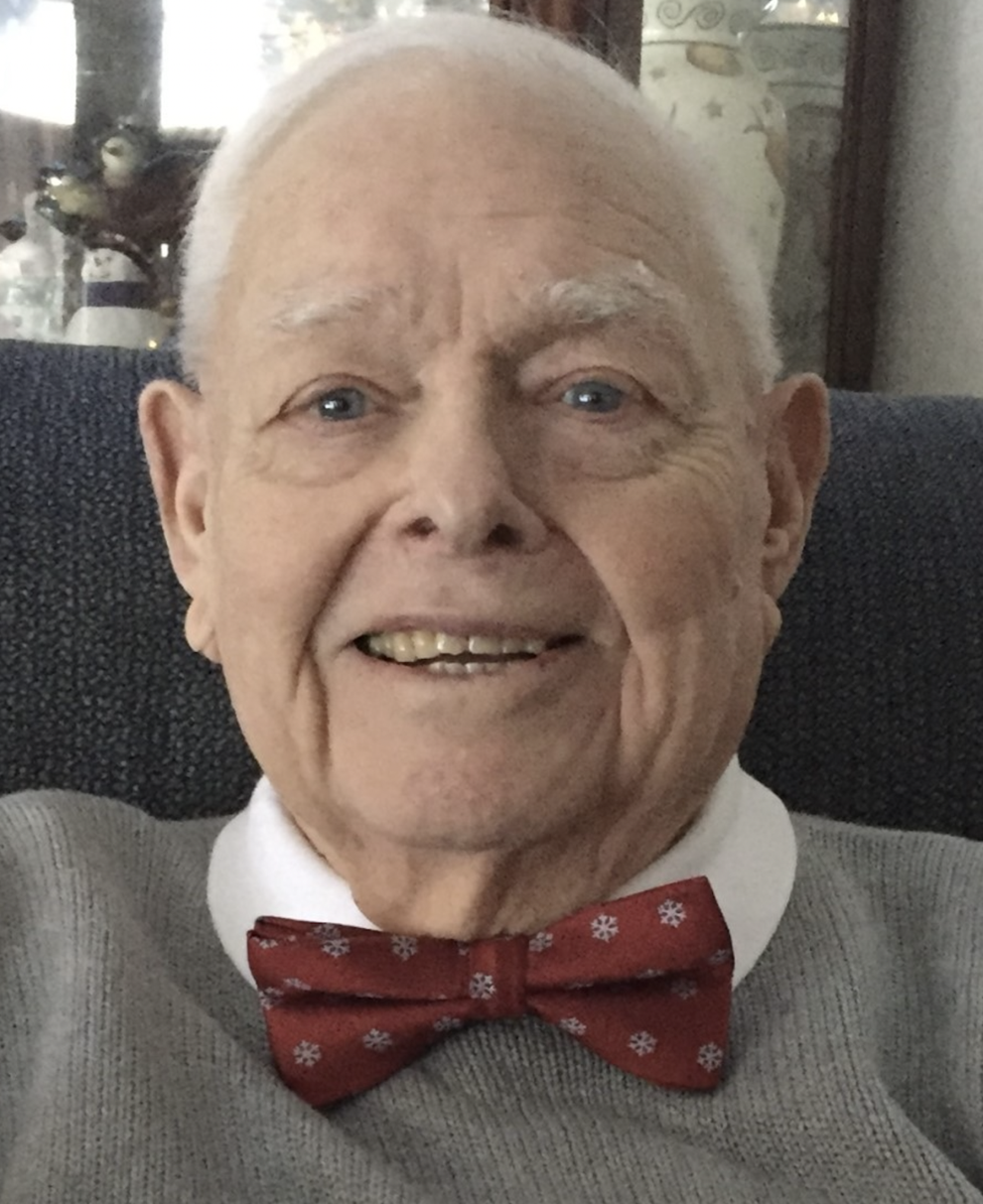 Dec. 12, 1930 – Oct. 22, 2021
When Donald G. Nemec was hired by the booming Republic Steel Corp. in 1955 in Cleveland, he surely never imagined that he would close the company's South Buffalo plant 38 years later.
"He was the last one to shut the door," said his daughter Barbara Hildebrant. "He was the last man out of the whole entire plant."
After a long period of declining health, Mr. Nemec died in his Orchard Park home, where he was cared for by his children. He was 90.
Even on the toughest days of his work, when he had to lay off employees, Mr. Nemec took solace in his family of nine daughters and five sons.
His daughter Theresa Liffiton said her father loved having a big family.
"He said to me, 'Theresa, the best thing about having a big family is that when times are tough and things are hard, you always have people to lean on, and when things are going great, you have more than enough people to celebrate with,' " she said.
Mr. Nemec was born in Cleveland, the oldest of two children of George and Caroline Franko Nemec. He attended local schools and earned a bachelor's degree in chemistry from Miami University of Ohio in 1952. 
He married Mary Ann Canda in 1956 in Cleveland.
The couple moved to Orchard Park in 1975, when Mr. Nemec was hired as general superintendent of the Buffalo plant. At the time, the company employed some 600 steelworkers in its plant on South Park Avenue along the Buffalo River, producing steel bars and other products for the automobile and railroad industries.
But as the 1970s progressed, Republic Steel and its competitors encountered severe economic pressure from foreign imports and labor costs.
In May 1982, the plant was idled, a move that was believed at the time to be temporary.
Mr. Nemec often told his employees and his children, "Never say you can't do something, it can be done," Hildebrant said. "If the workers told him they couldn't do something, he would say, 'There's a way, let's figure it out, we'll get it done.' He was a 'never say no' person."
In January 1984, Republic announced that the plant would not reopen, and the same year, it merged into a subsidiary of the LTV Corp., changing its name to LTV Steel.
The last few years of his work were difficult, Hildebrant said.
"He sold off the plant and got rid of everything, he was in charge of the demolition of the plant and all of that," she said.
Letting people go and closing operations bothered Mr. Nemec "horribly," Hildebrant said.
"He hated letting people go, laying people off. He had to lay off every single person and of all the difficulties he had in that job, that was the saddest we ever saw my father, when he had to hand out all those pink slips and get rid of every last soul."
In 1993, at age 62, Mr. Nemec retired. 
In retirement, he enjoyed his lifelong hobby of fishing. His favorite place to fish was northern Ontario, where "he would go as far north as the road could take him, and often it would be a dirt road, to get to the farthest lake he could cast a rod in," Liffiton said.
When he was younger, he and his wife hunted together, and family vacations were always "piling into a camper and driving up to northern Ontario and going fishing," Liffiton said. "We did that every summer."
As their children grew and left home, the Nemecs devoted themselves to gathering them home.
"They never had a month where they didn't want the whole family getting together," Hildebrant said, "and that meant any nieces, nephews, anybody."
Even after his wife, Mary Ann Nemec, died in 1992, Mr. Nemec continued the tradition of hosting frequent parties, Hildebrant said. 
The couple's hospitality extended beyond their own children, Hildebrant said.
"Our house was just the house that everybody met at, it wasn't a home unless there were a bunch of kids there, regardless of whose kids they were," she said.
A friend of Mr. Nemec's sons wrote, recalling "logging, camping, shoveling, fishing, bringing in the groceries, laying bricks, building cabins, hiding from him, carving pumpkins, mandatory 9 a.m. Mass, working at his steel plant and a million other wonderful little things."
"That's how my father was with absolutely every person he met," Hildebrant said.
He taught his daughters to cut the lawn and fix cars, and enjoyed taking them shopping for fancy dresses, she said.
Mr. Nemec was a devout Catholic and a longtime member of Nativity of Our Lord Church in Orchard Park.
His son Jerry died the week before his father, on Oct. 13.
Besides his daughters Barbara Hildebrant and Theresa Liffiton, Mr. Nemec is survived by sons Paul, Mark, Doug and Jim Nemec; daughters Cheryl Wright, Beth Lewis, Jean Frawley, Elaine Guido, Mary Ellen Jordan, Diane Lunn and Joan Armano; 40 grandchildren and 28 great-grandchildren.
A Mass of Christian Burial will be celebrated at 9 a.m. Saturday in Nativity of Our Lord Church, 26 Thorn Ave., Orchard Park.